Who Is X? BGT 2019 Contestant Reveals Himself As Golden Buzzer Winner from Previous Season
Throughout this season of Britain's Got Talent, magician and mindreader X has left audiences speechless. Performing the impossible, judges and fans alike were left wondering who is the person behind the mask.
During Sunday's semifinals, the question was finally answered. After performing a routine where he guessed a word that Simon had picked out of a list, X finally revealed himself as 2018 BGT Golden Buzzer winner, Marc Spelmann.
"I never in a million years would have guessed," judge Simon Cowell said Sunday.
"Wow, wow, wow," judge David Walliams chimed in.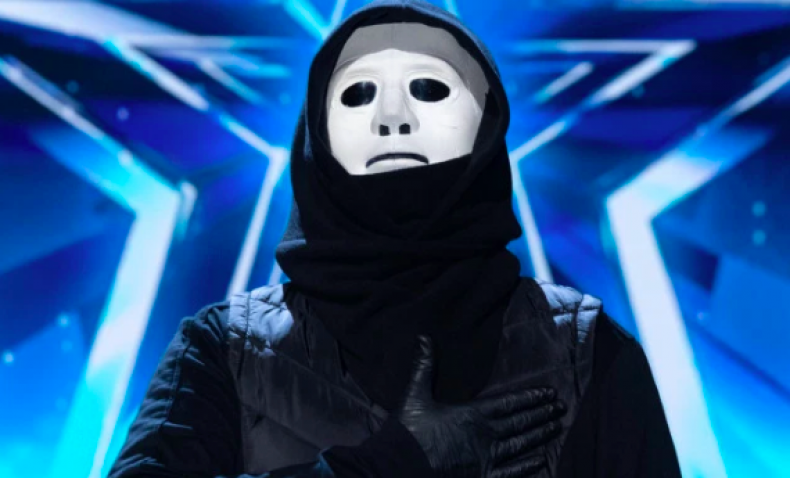 The 47-year-old appeared on the reality talent show last year where he performed a routine that later went viral.
Giving the judges various objects to choose from — a box of crayons, deck of cards, Rubix cube and one word from a Harry Potter book — Spelmann was able to predict every aspect the judges gave him through the help of his young daughter.
Not only did the 2018 routine leave Cowell "gobsmacked" but left everyone in tears over the truly emotional and vulnerable story Spelmann told to share an example of magic. Sharing how he and his wife had multiple failed attempts to conceive using IVF, his wife later being diagnosed with cancer and subsequently having to go through chemotherapy, Spelmann truly saw magic after the birth of his daughter in 2015. The North Londoner's routine has since amassed over 23 million views and garnered thousands of followers on Twitter.
"The X reveal will go down as one of the best moments in BGT history," Twitter user @nataalie_w wrote.
"This guy needs to win the show. Hands down that's what you call talent. X needs to win," @mrchrisfloyd added.
"The X reveal on #BGT after 3 appearances was better than the A reveal on Pretty Little Liars after 7 seasons," @_megsrb joked.
Despite some fans feeling convinced that Spelmann was going to take the BGT 2019 title, the magician was this season's runner-up. This year's winner was 88-year-old singer and veteran, Colin Thackery.