Who Was Younes Abouyaaqoub? Barcelona Suspect Shot Dead After Four-Day Manhunt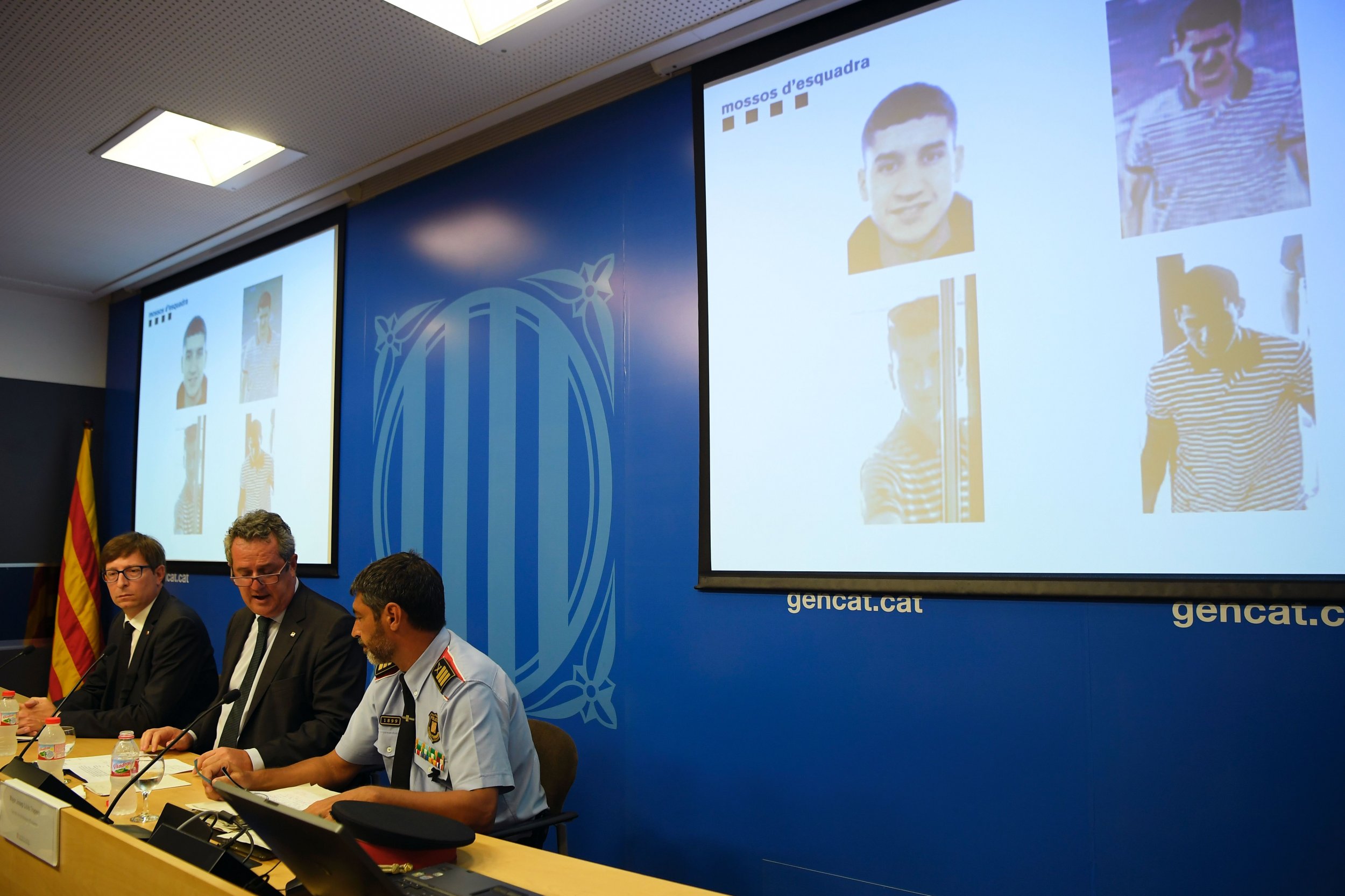 Younes Abouyaaqoub, the main suspect in Thursday's deadly vehicle-ramming attack in the city center of Barcelona, was shot dead Monday in a police operation.
Police confirmed they had killed a man who appeared to be wearing an explosive belt in the town of Subirats, west of Barcelona.
After a four-day manhunt for the man believed to have mowed down pedestrians on the famous Las Ramblas boulevard, killing 13, questions will turn to how he was radicalized, how he managed to carry out his attack and how he evaded security services for days.
Here's what we know about the suspected attacker so far.
The 22-year-old was a Moroccan-born resident of the Girona town of Ripoll, near the Pyrenees.
Police say they have evidence that he was the driver of the car. It remains unclear what that evidence is. The identification document of another Ripoll resident, Driss Oukabir, was found at the scene, but he presented himself to police to say it had been stolen.
Spanish newspaper El Pais published images of Abouyaaqoub escaping the scene of the attack. It showed him in a striped polo shirt, walking through Barcelona's La Boqueria market wearing sunglasses.
Police say he then hijacked a car in the city's university district, stabbing its owner, 34-year-old Pau Perez, to death as he parked the vehicle. He drove away with Perez's body inside the car. Abouyaaqoub then rammed a police checkpoint at around 6 p.m. local time. They fired on the vehicle but he managed to escape. He abandoned the car with Perez's body still inside. The car owner was the 15th victim of the attacks.
Several of the five attackers who police killed in a second vehicle-ramming attack early Friday in the town of Cabrils were also from Ripoll. The attack left one woman dead.
Attention had turned to Driss Oukabir's brother Moussa after the attack but police revealed he was one of the attackers killed in Cambrils.
Police also killed Abouyaaqoub's brother, Houssaine, and two cousins, one named Mohamed, the other Omar, in the Cambrils attack. They were wearing fake suicide vests. The car the brothers used to commit a ramming attack overturned, and police shot them as they exited the vehicle.
Authorities believed that Abouyaaqoub was the final member at large of the 12-man cell behind the attack. They tied an explosion at a house Wednesday in the town of Alcanar, 120 miles south of Barcelona, to the vehicle attack a day later. Counter-terror sources told The New York Times that the cell planned a large explosive attack, but were hampered by the faulty explosion and their inability to rent a bigger vehicle.
The cell set up shop in Alcanar, with a safe house that contained more than 100 containers of butane gas. The explosion they wished to create would have been initiated with the same substance used in the Paris and Brussels attacks: triacetone triperoxide, or TATP.
On Monday, authorities turned their attention to the wider continent, calling on European partners to help with the manhunt.
They also called for any information relating to Abouyaaqoub and released a wanted notice on social media. The notice described Abouyaaqoub as a dark-haired man, 5 feet 11 inches tall, possibly with a beard, and wearing a striped shirt. It said he is "dangerous and could be armed."
Authorities are also investigating Abouyaaqoub's links to an imam who lived in Ripoll: Abdelbaki Es Satty. Spanish media is reporting that Satty may have been killed in the explosion in Alcanar. But police have confirmed no evidence to suggest his involvement in the vehicle-ramming attack.
Abouyaaqoub's relatives, speaking to Reuters, said they were shocked at his involvement, as well as that of his two cousins and brother, all of whom were shot dead in Cambrils. All had links to Morocco, with several of them having family ties in the small town of Mrirt.
Abouyaaqoub appears to have been a normal teenager until his circle began to change his mindset, according to relatives. A cousin said that Mohamed, a cousin of Abouyaaqoub, drank alcohol and went to nightclubs before becoming more conservative.
"Up until last year, Younes was totally normal," she said, "but when he visited us earlier this year, he refused to shake our hands, just like Mohamed."