Whole Foods Locations in New York Found to Be Overcharging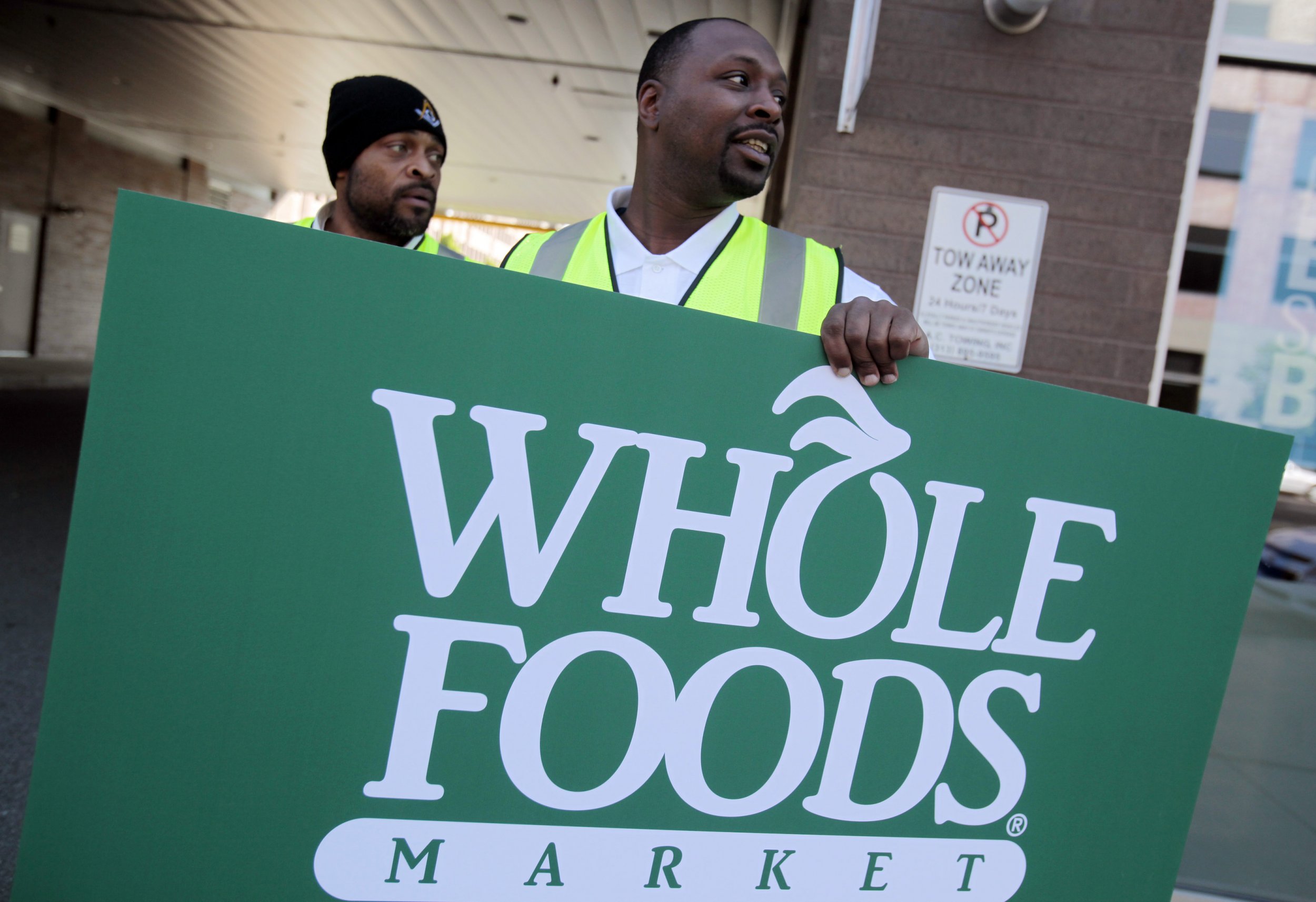 Whole Foods shoppers often joke that the upscale supermarket chain should be called "Whole Paycheck" because its items are so pricey. It turns out that in New York City, some items are even more expensive than they should be.
The New York City Department of Consumer Affairs (DCA) said Wednesday that an investigation into Whole Foods found that local locations had "routinely overstated the weights of its pre-packaged products—including meats, dairy and baked goods—resulting in customers being overcharged," according to a department announcement.
The DCA inspected 80 pre-packaged items and found that each one had a label that did not accurately reflect the product's weight. One container of coconut shrimp cost $14.84 more than it should have.
The investigation was part of a larger examination of 120 grocery stores in the city. "We found with Whole Foods, that they had the more egregious conduct," DCA Commissioner Julie Menin tells Newsweek. "The onus should never be on the consumer to have to try to ferret this out.… We want to send a loud and clear message that this kind of conduct is not tolerated."
Still, Menin says, consumers should get into the habit of checking receipts and looking for DCA stickers on in-store scales, which show they have been inspected.
The DCA notes that a similar investigation in California in 2012 also turned up pricing irregularities. Those findings cost the chain $800,000 in penalties.
The Daily News, which first reported the DCA findings Tuesday night, found through public record requests that other pricing violations at city Whole Foods locations included "overcharging at the scanner and adding tax to items that are not taxable under state law."
In a statement Wednesday, Whole Foods spokesman Michael Sinatra called the DCA allegations "overreaching."
"We are vigorously defending ourselves. We cooperated fully with the DCA from the beginning until we disagreed with their grossly excessive monetary demands. Despite our requests to the DCA, they have not provided evidence to back up their demands nor have they requested any additional information from us, but instead have taken this to the media to coerce us. Our customers are our No. 1 stakeholder and we highly value their trust in us," Sinatra said.
Sinatra tells Newsweek that prices are labeled in-store. However, a source close to the DCA investigation says, "These products are priced at a corporate headquarters," as was found to be the case in the California investigation.
The first Whole Foods Market opened in Austin, Texas, in 1980. There are nine Whole Foods Markets in New York City.