Whole Foods Market to Cut Around 1,500 Jobs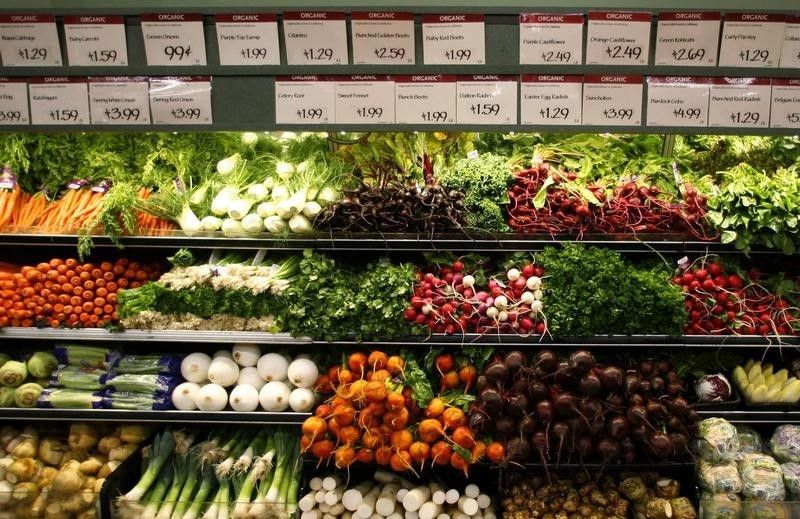 (Reuters) - Upscale food market operator Whole Foods Market Inc said it would cut about 1,500 jobs, or about 1.6 percent of its workforce as it works to bring down costs.
The magnitude of the job cuts, which will happen over the next eight weeks, are unprecedented at Whole Foods and come as the company invests in technology upgrades and tries to shed its reputation for high prices.
The affected jobs will be both in stores and in regional operations, the company said in an email to Reuters on Monday, declining to give further details.
"Management may have had no choice but to address the pricing issue with more urgency," Pivotal Research Group Ajay Jain said in an email. "(This) underscores our view that Whole Foods is not in a position of strength competitively."
The company, which dominates the natural and organic grocery category in the United States, faces increasing competition from specialty retailers such as Sprouts Farmers Market Inc, Fresh Market Inc and Trader Joe's as well as from mainstream retailers such as Kroger Co and Wal-Mart Stores Inc.
The job cuts, assuming they involve full-time positions, could save the company 20 basis points of selling and general expenses over the next two years, SunTrust Robinson Humphrey analyst David Mageewrote in a note.
This would partially counteract a planned 50-basis-point contraction in gross margin due to lower prices, Magee said.
Whole Foods has launched new mobile apps this year and is testing a loyalty program in a few stores in New Jersey and Pennsylvania.
Whole Foods also plans to launch a chain of smaller, more value-focused stores next year, which it has said will be "technology-oriented."
The company said it would offer employees options including transition pay and severance, or allow them to apply for other jobs.
The New York's Department of Consumer Affairs said in June that it was investigating Whole Foods after finding that the company charged too much for some prepackaged foods at nine of its New York City stores.
The company's shares were up slightly at $31.21 in late morning trading on Monday.