Whole Foods Will Pay $1.6 Million to Resolve Allegations of Mishandling Hazardous Waste
Whole Foods and two related entities agreed to pay more than $1.64 million to settle a case brought for the illegal handling and disposal of hazardous waste, Los Angeles City Attorney Mike Feuer announced Thursday.
A statement issued on Feuer's website said that "over a five year period, Whole Foods Market, Mrs. Gooch's Natural Food Market Inc., and WFM-WO Inc., allegedly mishandled hazardous wastes and materials including batteries, electronic devices, ignitable liquids, aerosol products, cleaning agents and other flammable reactive toxic and corrosive materials."
Statewide regulatory agencies and 21 other district and city attorneys in California participated in the settlement. An investigation of Whole Foods' handling of waste products began after Yolo County regulators found incomplete documentation of hazardous waste training for employees, SFGate reported.
The three organizations accused of mishandling the waste products will pay more than $1.2 million in civil penalties, nearly $238,000 "to fund supplemental environmental projects furthering consumer protection and environmental enforcement in California" and almost $203,000 to pay for the costs of the investigation into the companies' processing of waste. The parties are also required to improve their hazardous waste programs.
"This judgment will ensure strong steps are taken to protect our environment and public health," the statement said. "And it demonstrates the deep commitment of prosecutors and environmental agencies throughout California to enforce our hazardous waste laws."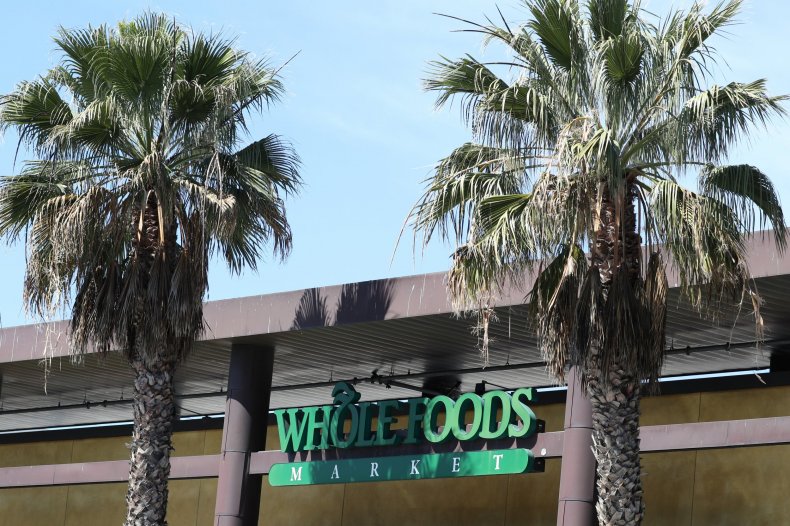 California's Contra Costa County District Attorney Diana Becton issued a statement thanking the companies involved. "Today's settlement resolves this matter with Whole Foods. I would like to mention that the Whole Foods companies were cooperative throughout our investigation and prosecution while we worked toward a fair resolution to their previous deficiencies," she said.
Two years ago, Whole Foods reached a $3.5 million settlement with the Environmental Protection Agency over allegations it had illegally identified and handled hazardous waste, CBS 11 reported. The EPA said the misconduct occurred in Texas, Arkansas, Louisiana, New Mexico and Oklahoma stores.
Whole Foods said it had dealt with record-keeping concerns and that the EPA had not alleged or found improper disposal of waste.
"The products in question, which are classified as hazardous waste when they can no longer be used for their intended purpose, include items like nail polish remover, certain products containing alcohol (e.g., hand sanitizer), liquor and certain vitamins. This often occurs when a product is opened and returned by a customer and can no longer be returned to the stores' shelves," Global Vice President of Communications Brooke Buchanan said in a statement.