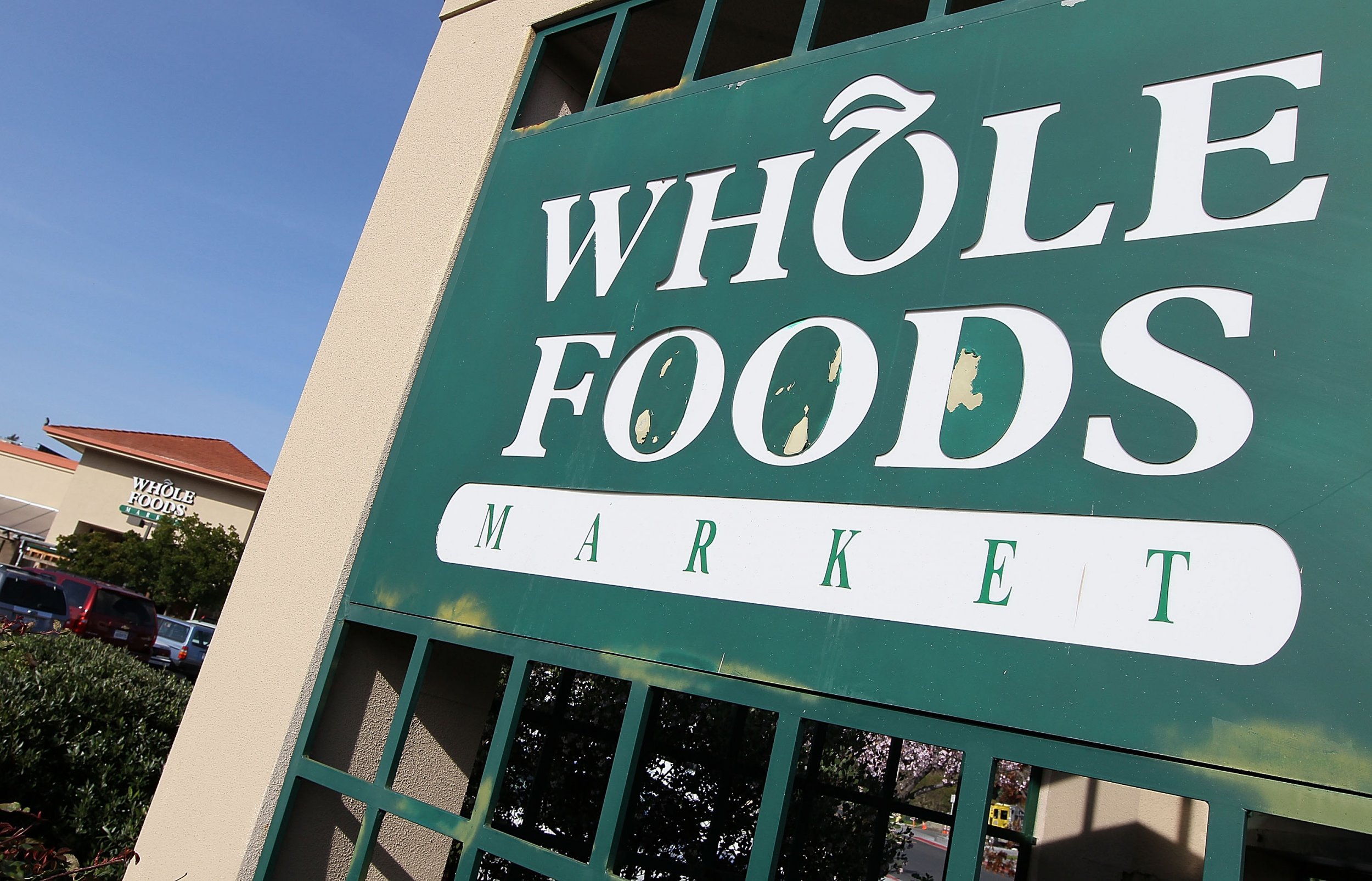 Whole Foods is set to become the first national supermarket chain in the U.S. to completely ban plastic straws from its stores.
The company will introduce paper straws across all its stores in the U.S., Canada and the U.K. by July 2019, as well as other Whole Foods Market–operated venues such as Allegro coffee bars, juice bars and cafés.
It will still offer plastic straws for customers with disabilities.
Whole Foods also announced that it will be switching to smaller plastic bags and that its rotisserie chickens will be contained in bags that use 70 percent less plastic than the current hard containers.
The company hopes the sweeping changes will help it reduce an estimated 800,000 pounds of plastic each year.
"For almost 40 years, caring for the environment has been central to our mission and how we operate," A.C. Gallo, president and chief merchandising officer at Whole Foods Market, said in a statement.
"We recognize that single-use plastics are a concern for many of our customers, Team Members and suppliers, and we're proud of these packaging changes, which will eliminate an estimated 800,000 pounds of plastics annually. We will continue to look for additional opportunities to further reduce plastic across our stores."
The move from the chain has been met with praise. "It's a first strike that will reinforce Whole Foods' original positioning as the retailer that cares about the planet," Phil Lempert, founder of Supermarketguru.com, told USA Today.
He added that Whole Foods may need to do more to get people to shop there instead of some of the budget supermarket chains, but that "it will get those who have an eco bent, especially Generation Z and millennials, to have a better feeling about Whole Foods."
David Pinsky, Greenpeace Oceans Campaigner, added: "It's good to see Whole Foods acknowledging its role in the plastic pollution crisis and making some changes, but retailers must go much further than phasing out plastic straws and cutting down on the amount of plastic used in select packaging.
"As a forward-thinking company, Whole Foods must release a comprehensive public plan to reduce plastic throughout its stores to match the scale of the problem. Now more than ever, we need retailers like Whole Foods to embrace real innovation—moving toward systems of reuse and thinking beyond throwaway materials. Our oceans, waterways, and communities depend on it."
In 2008, the company announced it would end the use of disposable plastic grocery bags at the checkouts, and eliminate all polystyrene and Styrofoam meat trays from its stores in the U.S. and Canada.
Coffee giant Starbucks is also hoping to completely eradicate plastic straws from its 28,000 stores worldwide by 2020.
McDonald's said it is switching from plastic to paper straws in the U.K. and Ireland. The move prompted more than 40,000 people to sign an online petition urging the fast food chain to bring back plastic straws.
The popularity of the petition on the 38 Degrees site resulted in the site's creators issuing a note that directed people to a separate petition urging that plastic straws be banned in cinemas.
"This petition has been started by a member of the public and not 38 Degrees," the note read. "Single use 'throw away' plastic items like straws, cups and bottles have a huge impact on our environment, they clog up our oceans and [are] polluting our countryside. If you disagree with this petition and you'd like to sign the petition calling for an end to plastic straws you can do so here."
This article has been updated to include comment from Greenpeace.