Lawsuit Claims Whole Foods Violates Employees' Privacy Rights By Collecting Fingerprints
A class action suit filed this month claims Whole Foods violates its employees privacy rights by requiring them to use a biometric time-clock and scan their fingerprints when they start and finish their shifts.
Passed in 2008, Illinois' Biometric Information Privacy Act (BIPA) requires anyone collecting uniquely identifiable biometric data like fingerprints or retinal scans to receive informed consent from subjects beforehand.
From April to July 2017, Kenyatta Nichols worked in the prepared foods section at a Whole Foods in River Forest, Illinois. In her suit, Nichols alleges the store did not notify her that her fingerprints would be collected and stored or ask her for her consent.
She argues that if her biometric data is compromised, it could result in identity theft and grave damage to her reputation and finances. Unlike other personal identifiers, like passwords, biometric information cannot be reset or changed.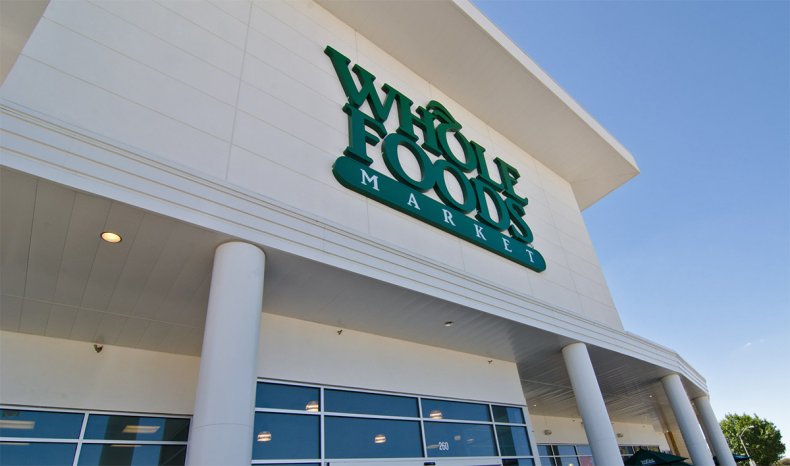 Nichols is seeking damages of $1,000 to $5,000 per violation, plus attorneys' fees and costs. Her suit estimates there are roughly 75 other Whole Foods employees in Illinois affected by the violation.
Newsweek has reached out to Whole Foods for comment.
The case comes at the heels of a January 25 Illinois Supreme Court decision that companies that collect biometric data without opt-in consent—even if no quantifiable damage occur as a result—can be sued. The case was brought by a 14-year-old who visited Six Flags in Gurnee and said his thumbprint was scanned without his being informed as to how the data would be stored or used.
"When a private entity fails to adhere to statutory procedures, as defendants are alleged to have done here, the right of the individual to maintain [his or] her biometric privacy vanishes into thin air," Illinois Supreme Court Chief Justice Lloyd Karmeier wrote in his decision. "The precise harm the Illinois legislature sought to prevent is then realized. This is no mere technicality. The injury is real and significant."
That verdict helped make BIPA the strongest law of its kind in the United States.
In March, Whole Foods paid out $4 million in a class-action suit claiming the company sold Health-Ade brand kombucha without clearly labeling it as containing trace amounts of alcohol. Consumers were eligible to receive up to $40 without proof of purchase and up to $80 with a receipt.
In July, U.S. District Judge Paul Engelmayer dismissed a suit against Whole Foods by a New York man who claimed the supermarket consistently exaggerated the weight on prepackaged goods to intentionally overcharge customers. U.S. District Judge Paul Engelmayer ruled that lead plaintiff Sean John could not prove the prepackaged cheese and cupcakes he bought weighed less than the weight used to price them.