Whoopi Goldberg 3.0: Sister Has a New Act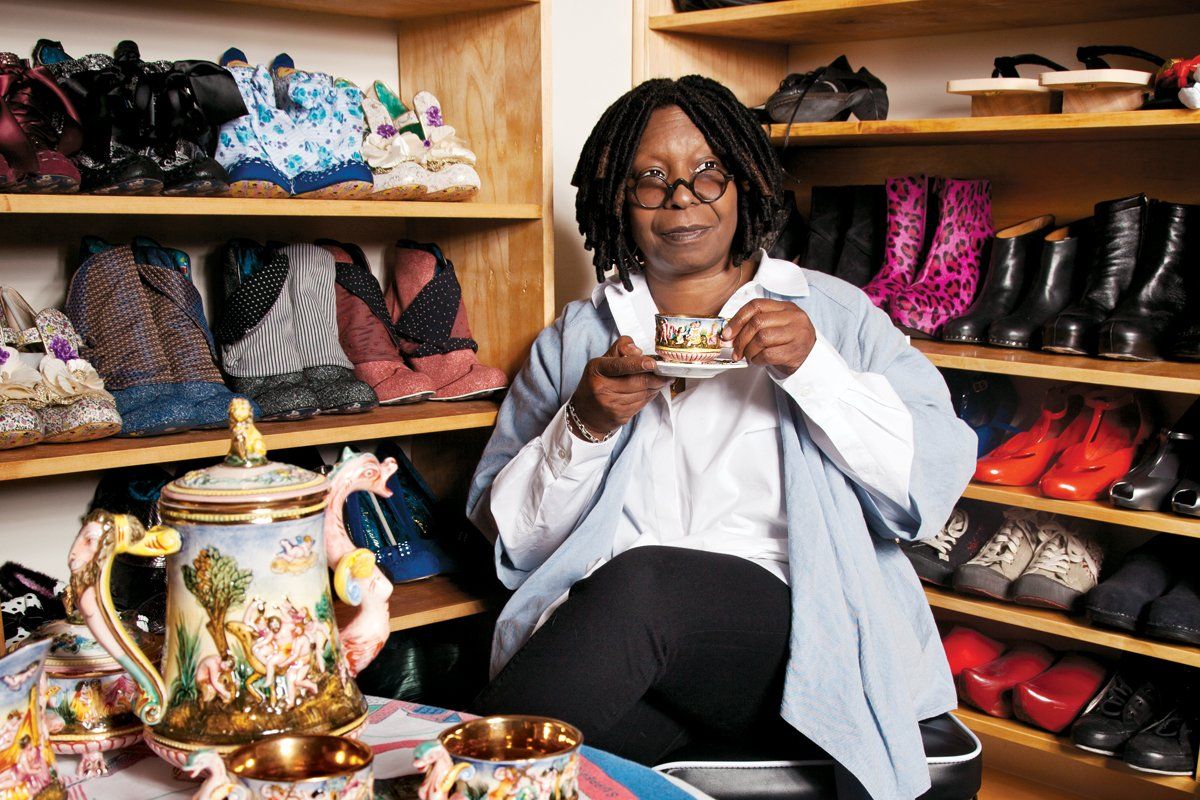 Of the manythings George W. Bush has been blamed for, add this to the list: Whoopi Goldberg says he almost killed her career.
It all started with a joke Goldberg made at a 2004 fundraiser for John Kerry. As she recalls it, she said, "I love bush, but someone is giving bush a bad name." A pretty tame line, for Whoopi. But by the next morning the New York Post was reporting that she'd delivered "an X-rated rant full of sexual innuendos against President Bush."
Whether or not Goldberg crossed the line, doors started slamming in her face. Slim-Fast dropped her as a spokesperson. She was disinvited from the Democratic National Convention. Movie and TV roles dried up. She sold her house in Tuxedo Park, N.Y., and downsized to a Manhattan apartment (sans doorman). "I never thought living in America, especially being a comic, you could be gotten economically like that," she says. "I didn't work for years." Though it may be a stretch to pin Whoopi's career woes on that one radioactive riff, this much is certain: "It was a tough time," says her friend Billy Crystal. "You hit a certain age where it all gets hard. I think that's why The View is so good for her."
And Whoopi has been good for The View. Since she took Rosie O'Donnell's seat in 2007, the show has seen some of its best ratings. Not one to tone down her act, she regularly makes headlines for her onstage antics, like walking out on Bill O'Reilly or suggesting to Donald Trump that being a "birther" and being a racist are one and the same. At first Whoopi seemed an odd choice for a morning talk show. She isn't interested in celebrity gossip or reality TV. "I am not comfortable talking about Dancing With the Stars, because I don't f--king watch it," she says. Despite her potty mouth (or maybe because of it), audiences still love Whoopi. According to the Q Scores company, she is twice as popular with adult females as any of her View co-hosts, and even more liked than Oprah. "I do feel that we started a whole new chapter in Whoopi's career," says her co-host Barbara Walters.
That new chapter includes a turn as a Broadway producer. This month brings the New York debut of Sister Act, a stage musical version of her hit 1992 film that features disco-dancing nuns and a giant mirror-covered madonna (the show was already a hit in London). And Goldberg has Broadway ambitions for a second musical she's produced in Chicago, called White Noise, about white supremacists who start a pop band. She is also making a documentary about the black comedian Moms Mabley.
Do the extracurricular activities mean Whoopi's thinking of leaving The View when her contract is up? "I have thought about leaving at the end of the season to pursue that which makes me whole," she says sarcastically. "Please. I like the job. I want, like, four days where I don't have to do anything. I just want to smoke cigarettes and read. I know that's not the PC thing to do." As if Whoopi ever worried about that.