Whoopi Goldberg Breaks Silence on Absence from 'The View': 'I Am OK'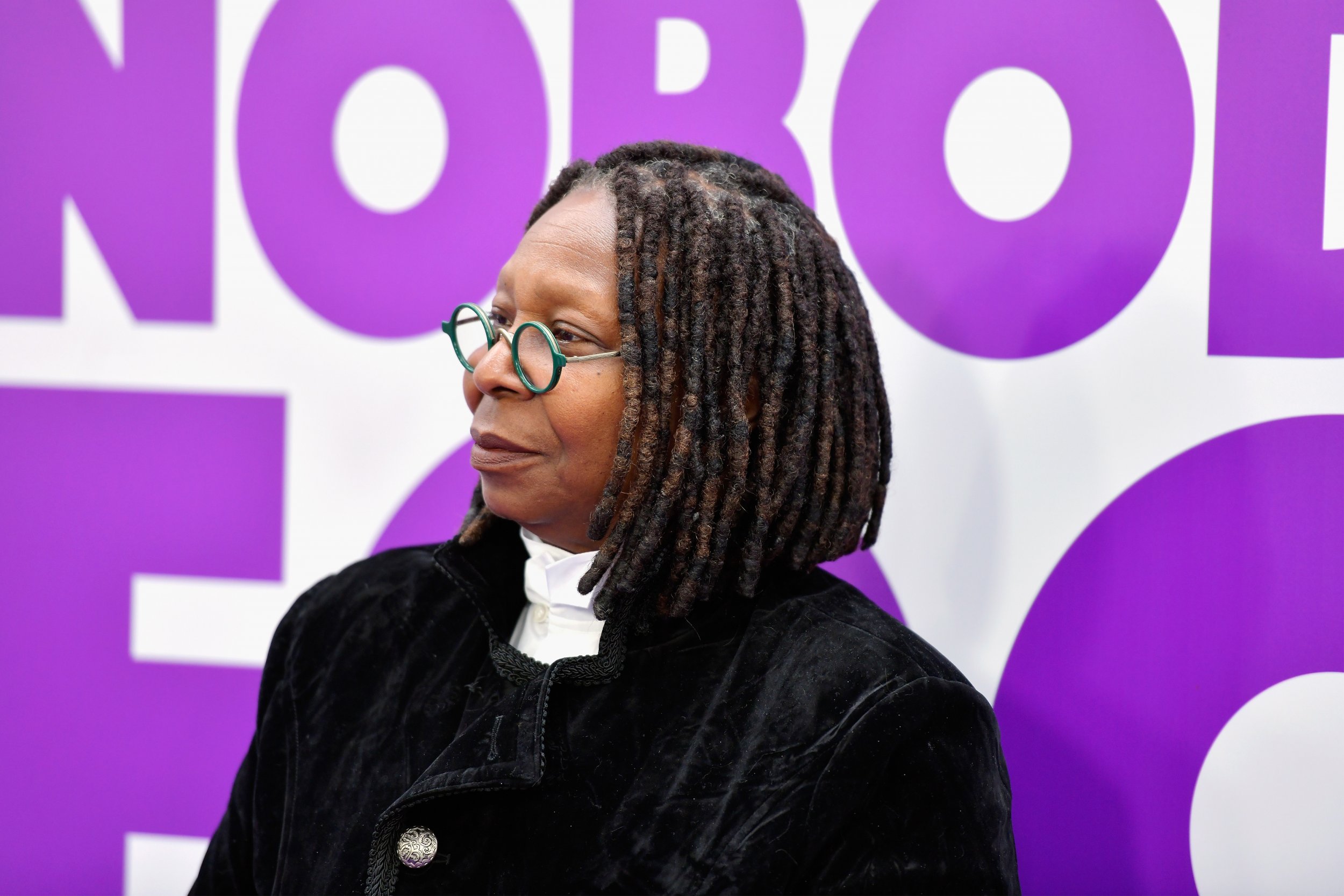 Whoopi Goldberg is on the road to recovery. In a video messaged to fans on Friday, the daytime co-host gave an update on her experience with a bout of pneumonia.
"Hey, yes it's me. I am here. I am up and moving around. Not as fast as I'd like to be, but I am OK. I'm not dead," Goldberg, 63, said. "So here's what happened. I had pneumonia and I was septic. Pneumonia in both lungs, which meant there was all kinds of stuff going on. And yes, I came very, very close to leaving the Earth. Good news, I didn't."
Goldberg then thanked her fans and others who have showed their support for her during her recovery period. She also gave a shout-out to her fellow The View co-hosts Joy Behar, Meghan McCain, Sunny Hostin and Abby Huntsman.
"Thank you for all your good wishes. All of the wonderful things that people have been saying. Even people who are not huge fans of mine have actually said nice things about me," she continued. "We all know that's going to change when I get back, but for right now it's brilliant. And thank you for everything.
"Ladies, I cannot wait to see y'all. This has been interesting and I'll tell you about it when we're all at the table. To everybody, see you soon," Goldberg concluded.
Many of Goldberg's fans speculated her absence was due to her being the secret host of the 2019 Academy Awards, a role previously and briefly helmed by Kevin Hart. Twitter user Peter Knegt sparked the theory by tweeting how "they say" she's been out sick since the day after the Academy announced she would be a presenter at the prestigious ceremony. Knegt also argued that "she's the only previous Oscar host listed as a presenter" while explaining how she said she'd host the awards show a fifth in January.
Behar denied Knegt's theory. She also shared how The Color Purple actress was on the mend.
"Whoopi's still out, she's not feeling well," Behar explained at the time. "And there's all these conspiracy theories on the internet that she's not really sick, she's secretly preparing to host the Oscars."
Pneumonia is a very common infection that causes the air sacs in the lungs to inflame. According to Mayo Clinic, it can be caused by a variety of germs, with the most common of them being bacteria and viruses within the air. While the illness can affect all, it can prove to be life-threatening among infants, children and adults over 65. Symptoms include fatigue, cough, nausea and shortness of breath.
Brittany Murphy, Bernie Mac, Jim Henson, Kim Porter and Corey Haim all died from pneumonia.