Who's Alabama's biggest remaining threat in 2018?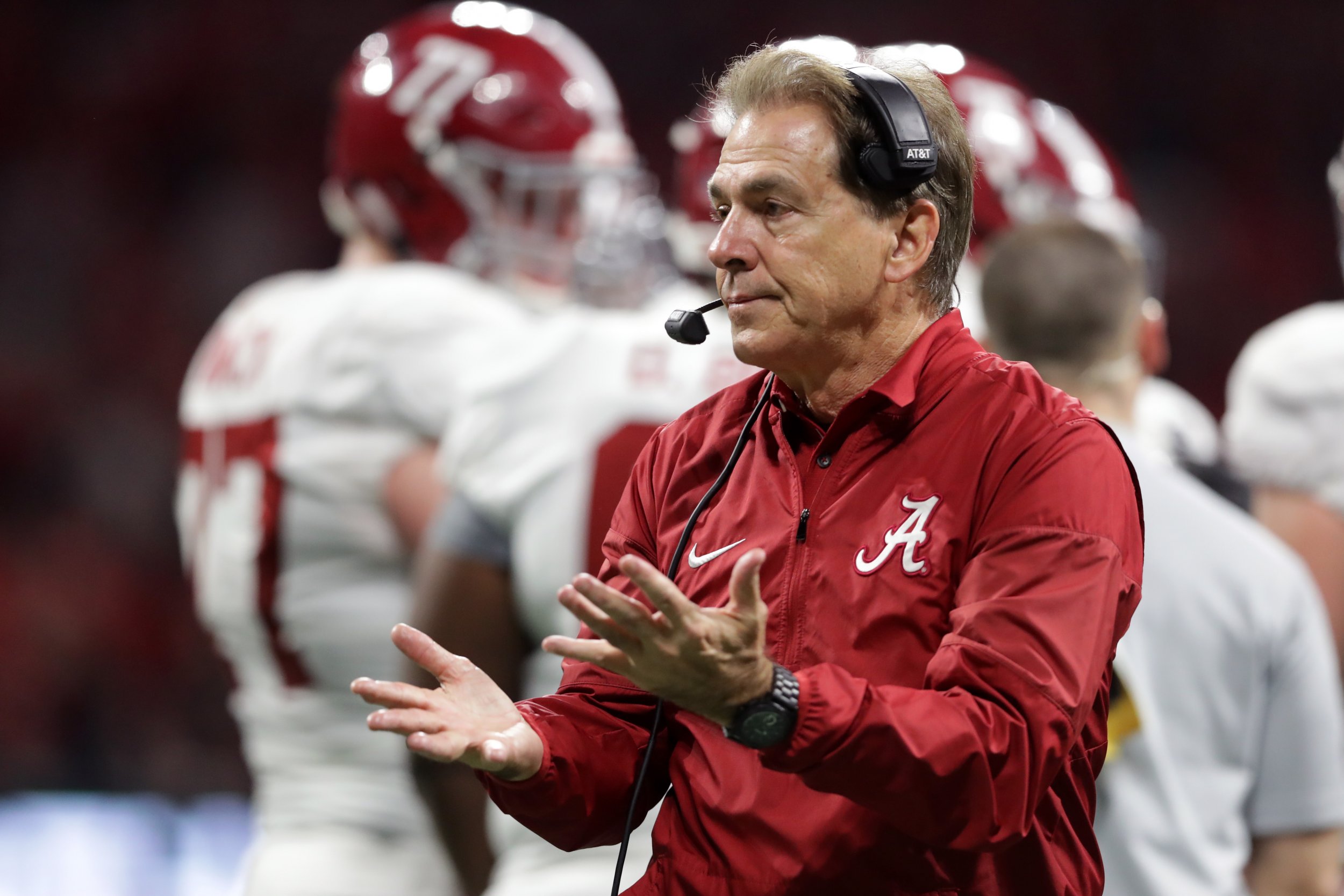 Alabama is unquestionably the best team in college football. The Crimson Tide is coming off its fifth national championship under head coach Nick Saban and -- if possible -- seems even better this season than last.
As usual, Alabama has talent across the board with size and strength in the trenches, a depth chart loaded with 5-star running backs, tremendous speed at its skill positions and, most importantly, Saban at the helm.
But the biggest difference is Tua Tagovailoa, who is arguably the best player in college football, let alone quarterback in the SEC. Tagovailoa is the favorite to win the Heisman Trophy with 2,066 yards, 25 touchdowns and zero interceptions on 107 of 152 passing (70.4 completion percentage).
Last January, substituting the former 4-star prospect into the College Football Playoff National Championship propelled the Alabama to rally back from a 13-0 deficit and defeat Georgia 26-23 in overtime. Unsurprisingly, the chemistry is even better with Tagovailoa having more in-game experience with the rest of the Tide's loaded roster.
So who's left to stop the reigning national champions? Is there anyone left that poses a legitimate threat for the Crimson Tide?
Here's a look at the toughest remaining matchups for Alabama in 2018:
@ No. 4 LSU- Nov. 3/ Possibly Dec. 29 (College Football Playoff)
Few expected LSU-Alabama to have the same importance as past rivalries prior to the 2018 season. However, the Tigers have exceeded expectations and earned their way to a No. 4 overall ranking with several wins against ranked opponents.
Excluding a road loss to Florida earlier this month, LSU has dominated its entire schedule, including a home matchup against Georgia, who previously looked to be the biggest threat to the Tide in the SEC following January's overtime loss.
While Alabama is still expected to be a heavy favorite, LSU is by far the best team on its schedule at any point this season and the homefield advantage of Death Valley should make things interesting. But again, it's hard to imagine the Tide stumbling in the regular season.
It's also worth noting that the Tigers would be Alabama's College Football Playoff semifinal opponent if the season ended today, so they're the answer for that game as well.
No. 7 Georgia or No. 9 Florida (SEC Championship)
The winner of this weekend's matchup between Georgia and Florida will likely win the SEC East and face Alabama in the conference title game.
The Gators and Bulldogs should win the remainder of their games after this weekend, which would include Georgia eliminating Kentucky from contension next week.
The Bulldogs gave Alabama its biggest threat of any game in the last calendar year, but last year's team was far superior to 2018.
Florida has managed to make the most of an easy SEC East schedule and pull of an upset against LSU, but its doubtful that the Gators can matchup favorably against the Tide.
No. 2 Clemson or No. 3 Notre Dame (College Football Playoff National Championship)
Assuming the final College Football Playoff poll directly reflects the current AP Poll, Alabama will face the winner of Notre Dame-Clemson in the College Football Playoff semifinal.
Notre Dame has quality wins against Michigan -- also a CFB Playoff contender -- Stanford and Virginia Tech and should be favored in its remaining regular season matchups. Additionally, the Fighting Irish will have extra time to prepare for the playoff without having to play in a conference title game.
But Notre Dame hasn't faced Alabama and it's likely that matchup will bring the Fighting Irish back down to Earth.
Clemson also has a favorable remaining schedule and is coming off a victory over then-No. 16 NC State. The Tigers have always played Alabama tough in the College Football Playoff Final, but fell flat in last year's semifinal game.
That's likely what would happen if the two teams faced in a rematch next January. Clemson freshman Trevor Lawrence has been outstanding, but he's still a freshman and a matchup against the Tide could be overwhelming.
Alabama just looks too strong for anyone to present a believable threat to its chances of repeating as champions. These are the toughest remaining matchups and even they shouldn't slow down the Tide's run toward its sixth title under Saban.