Who's Bombing Who in Syria?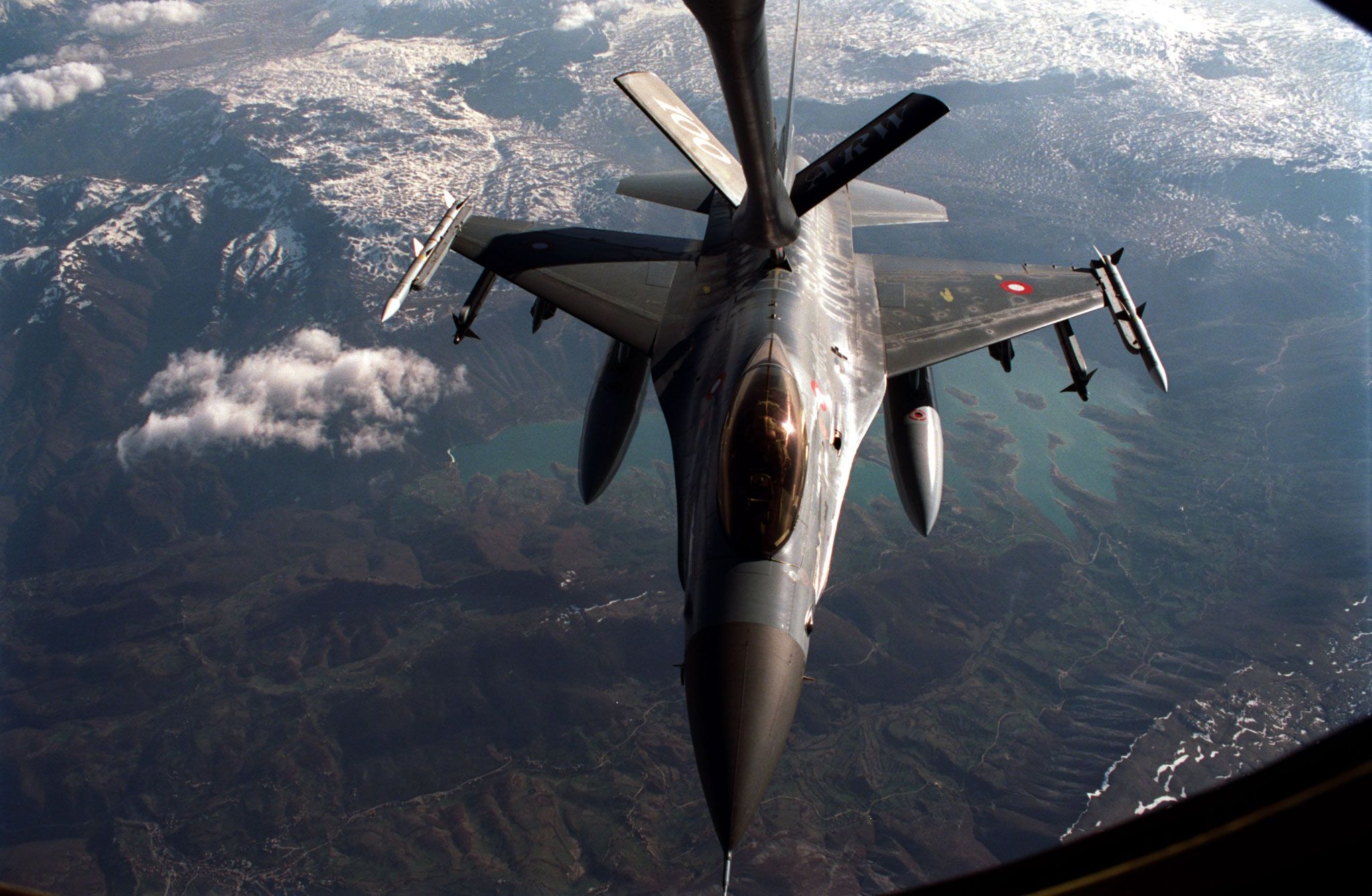 Russian jets started carrying out airstrikes in Syria on Wednesday, U.S. and Russian officials confirmed, hitting Homs, Hama and Latakia provinces. Moscow's intervention, after a military buildup in Syrian President Bashar al-Assad's western coastal heartlands, added another dimension to the already complex web of countries involved in the bloody conflict, now four and a half years old.
Coupled with France's decision to enter the fray in Syria last week, Russia's campaign brings the total number of countries who have bombed Syrian territory in 2015 to 13. But who are they and who are they bombing?
The Syrian Regime
Forces loyal to Assad have been bombing those opposed to the regime since the onset of the civil war in March 2011, with the reported use of barrel bombs. The raids have continued into 2015. Samantha Power, the U.S. ambassador to the U.N., said in August that the regime had dropped more than 2,000 barrel bombs across the country since July.
The opposition-held Damascus suburb of Douma was bombed last month, killing more than 100 people in just one day. Other areas of insurrection against Assad's rule have suffered heavy bombardment too, particularly the western cities of Aleppo and Homs, with many reports of civilian deaths and casualties. The regime has largely left areas under ISIS-control, such as their eastern de-facto capital of Raqqa, free from the raids, but earlier this month they began strikes on the ancient city of Palmyra, which the terror group overran in May.
Russia
Moscow began its strikes in Syria on Wednesday after President Vladimir Putin received approval from the Russian parliament. The strikes hit the regions of Homs, Hama and Latakia, a Syrian security source told AFP news agency. Syrian opposition activist group Syria Civil Defence said that 33 civilians, including three children, were killed by a Russian strike in the city of Homs.
Russian defence officials told the BBC that the strikes had targeted ISIS but U.S. officials say they have so far not targeted any territory held by the terror group, only focusing on opposition areas, which includes moderate rebels and possibly areas where Western-backed rebels are present. It is clear, however, that the targets of the strikes are those within Syria opposed to Assad with the aim of propping up his regime.
The U.S.
Washington has led an international military coalition against ISIS since an agreement was made between a number of Western powers at the NATO summit in Wales on September 5, 2014. The U.S. has conducted airstrikes against ISIS infrastructure and militants from bases in Iraq and aircraft carriers in the Persian Gulf but, as yet, has not targeted Assad's regime or moderate rebels in the country. Washington did conduct airstrikes against the Al-Qaeda-linked Nusra Front in July after the terror cell attacked Western-trained rebels.
Many of the strikes have focused on the Syrian-Kurdish city of Kobane, aiding Kurdish militiamen in beating back ISIS after the group laid siege to the border city last October. Last month, the U.S. started conducting manned airstrikes against ISIS from Turkey's Incirlik Air Base.
The U.K.
Britain has thus far not conducted officially sanctioned bombing raids on Syrian territory, with parliament voting against such action in August 2013. But British pilots participated in the anti-ISIS bombing campaign in the country, a freedom of information request by human rights group Reprieve revealed in July. London has also engaged in drone strikes on Syria territory, assassinating two British nationals fighting for ISIS, announced by Prime Minister David Cameron on September 8.
France
French President Francois Hollande announced that the country's military had conducted its first strike against ISIS on September 27. The French government had decided against strikes in Syria for a year for fear of emboldening Assad's regime, who it this week opened a war crimes investigation against. Paris has not targeted rebel groups nor Assad's forces in the country.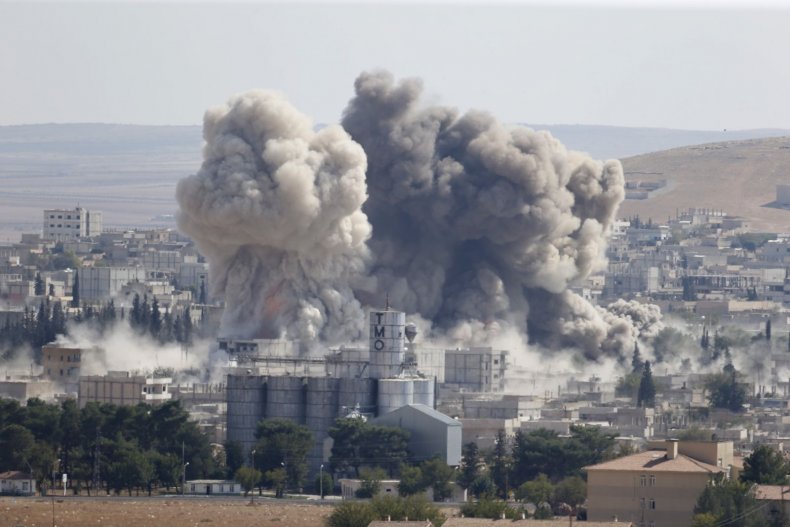 Turkey
Ankara is a major opponent of the Assad regime, viewing the Alawite leader as the root cause of the instability on Turkey's southern border. While the Turkish military has yet to target Assad's forces this year, it conducted its first strikes against ISIS on July 24, Prime Minister Ahmet Davutoglu confirmed, after one soldier was killed in a gunfire exchange across the Syrian-Turkish border. The country's ruling party wishes to create an "ISIS-free" buffer zone in northern Syria.
The Turkish government, which shares a belief of the Sunni strand of Islam with ISIS, has been accused of aiding the terror group's growth, with Turkish media reports of Turkish intelligence sending weapons across the Syrian border, believed to be destined for Sunni militant groups, and accusations from Washington of inaction against ISIS militants operating in Turkey.
Israel
Israel is not a player in the anti-ISIS campaign but shares a border with Syria in the restive Golan Heights region, where a demilitarized zone overseen by U.N. peacekeepers separates the two. The instability in Syria has spilled over into Israel in the form of sporadic rocket fire and what the Israeli military says are terrorist infiltration attempts, forcing the Israeli military to react as it holds the Assad regime responsible for any action undertaken on Syrian territory.
Last week, the Israeli air force conducted airstrikes against two Syrian military installations in response to rocket fire from the Syrian side of the border. Israel also fired missiles into Syria last month again in retaliation to rocket fire. It has also struck Palestinian militants and Hezbollah operatives, key allies of the Assad regime, on Syrian territory.
Canada
Canadian warplanes dropped their first bombs in Syria on April 8 this year, striking an ISIS position close to Raqqa as part of the U.S.-led coalition against the group from their Kuwait base. Canadian planes had already been bombing Iraq for six months before the Canadian parliament passed a motion approving strikes in Syria on March 30. Ottawa has not targeted Assad's force or other Syrian rebels within the country.
Australia
Following a request from Washington, Australia expanded its role in the anti-ISIS campaign earlier this month, agreeing to conduct strikes in Syria. Australian forces carried out their first strike on Syrian territory on September 14, destroying an armoured personnel carrier in eastern Syria. Canberra has not targeted the Syrian regime nor Syrian rebel forces.
Jordan
Jordan has been conducting bombing raids against ISIS since last September as part of the wider U.S. effort against the group but escalated its action in the country in February in reaction to the capture and burning alive of a downed Jordanian pilot.
Lt. Moaz al-Kasasbeh, 27, had crashed during a bombing mission near Raqqa in December last year before ISIS released a video of him being burned alive in a cage clad in an orange jumpsuit. "We're going after them wherever they are, with everything that we have," Jordanian Foreign Minister Nasser Judeh said after al-Kasasbeh's death. Amman has not targeted Assad's force nor other Syrian rebel groups.
Bahrain, Saudi Arabia and the UAE
The U.S. military's Central Command announced last September that the Sunni Arab countries Bahrain, Saudi Arabia and the United Arab Emirates had started to participate in strikes in Syria as part of the anti-ISIS campaign.
The latter had suspended its strikes against the terror group in early February following the revelation that the Jordanian pilot had been captured and concerns over his safety. The Gulf state resumed the strikes a week later from their station in Jordan. Riyadh confirmed its involvement in the U.S.-led bombing campaign last September.