Who's Holding Up Trump's Appointments? Ask McConnell
This article first appeared on The Daily Signal.
President Donald Trump has not been able to fully implement his agenda, in no small part because the Senate is not confirming his nominees, conservatives say, urging the Republican Senate leadership to prioritize and expedite the confirmation process.
The Conservative Action Project, in an October 10 memo, noted that Trump has had fewer executive branch nominees confirmed than former Presidents George W. Bush and Barack Obama at the same point in their first terms in office.
It says that Bush had 358 of 610 nominations confirmed by now, and Obama had 341 of 505 nominees approved. The comparable figures for Trump are 161 of 398.
The memo says the problem stems from the fact that the Senate is only working about 2 and a half days each week, while previous Senates worked longer hours.
It also takes issue with Republicans blaming Senate Democrats for obstructionism, contending that's no longer a legitimate excuse.
"Also troubling is the Republican insistence that Democrats are 'obstructing' votes on these nominations, as claimed in a recent press release from the Senate majority leader's office," the memo says. "It is unclear what obstruction is taking place. Democrats no longer have the ability to filibuster any nominees, judicial or executive."
In November 2013, when Democrats controlled the Senate, they voted to change the rule on confirmation of executive and most judicial nominees to fast-track Obama's nominees over Republican opposition. Previously, it took 60 votes to end debate and move forward with a nominee, but Democrats changed it to a simple majority of 51 votes.
The memo explains that "personnel is policy" and that Trump is being limited by not having necessary positions filled with his appointees. Many of those positions are currently being held on an acting basis by career bureaucrats that "actively thwart his priorities."
The memo asks for the Senate to prioritize Trump's nominations.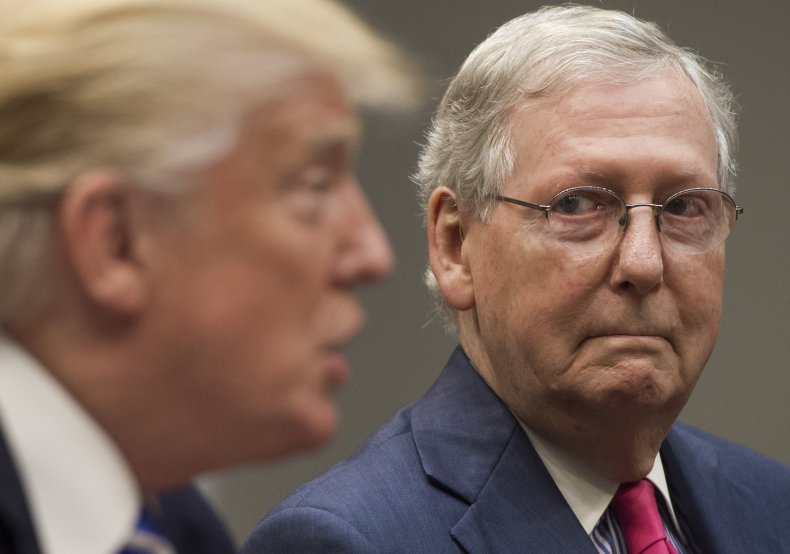 "To that end, the Conservative Movement calls on the Senate leadership to immediately schedule committee and floor action every Thursday and Friday for the foreseeable future to act on President Trump's nominees for executive and judicial office, and to begin working a full week, every week, until all nominations have been acted upon," the memo says.
The memo was signed by nearly 130 prominent conservative activists, including Edwin Meese III, attorney general in the Reagan administration, and Becky Norton Dunlop, chairman of the Conservative Action Project and a former White House adviser to President Ronald Reagan. Meese is the Ronald Reagan distinguished fellow emeritus and Dunlop the current Reagan fellow at The Heritage Foundation.
Casey Ryan is a member of the Young Leaders Program at The Heritage Foundation.