Who Will Lead 'The Hunt' Nazi-Hunters Amazon TV series? Al Pacino of 'Godfather' Fame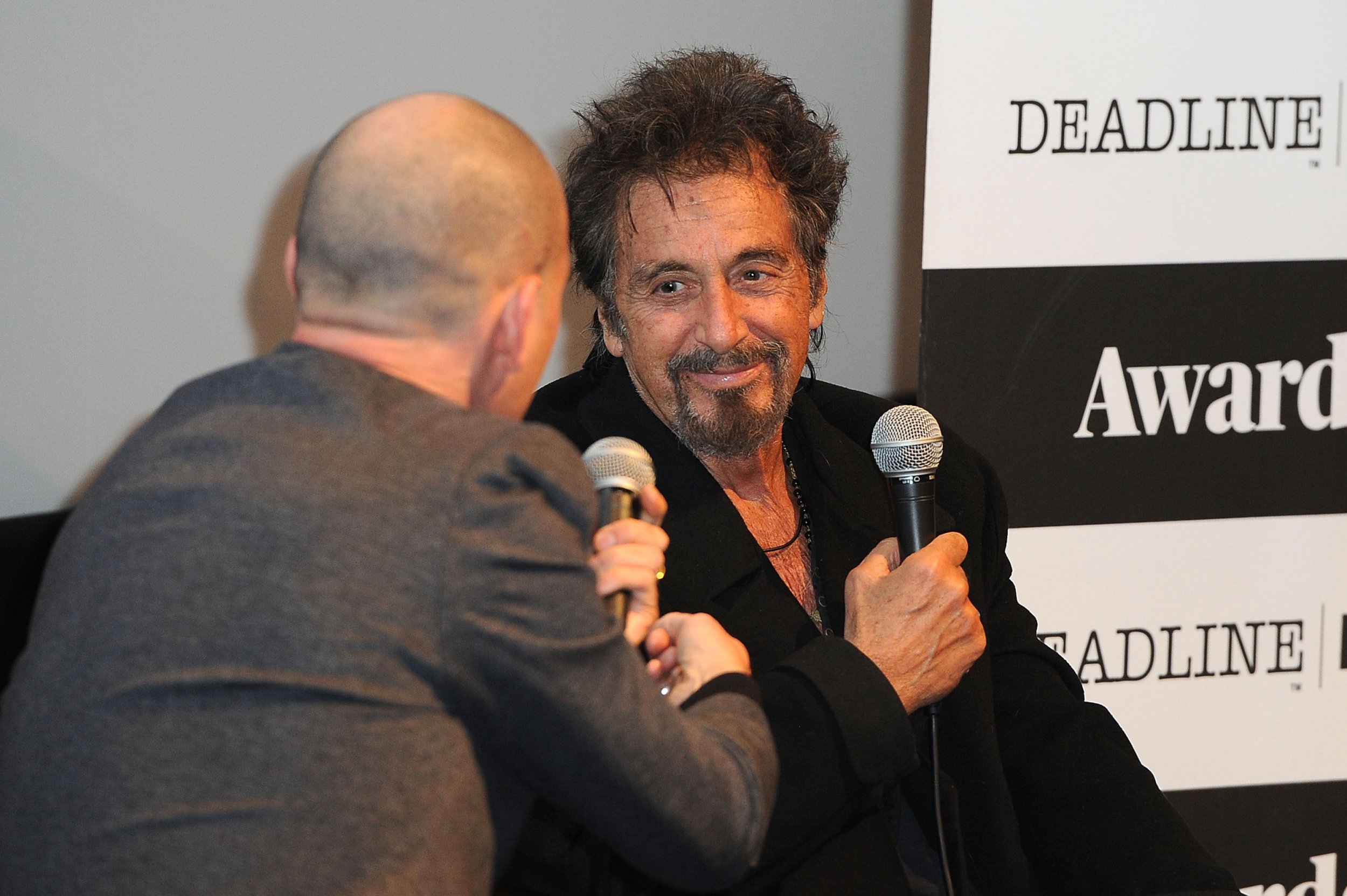 A television deal draws closer for Academy Award-winning actor Al Pacino for The Hunt, a Nazi-hunting series on Amazon Prime.
Pacino, 78, will star as a mentor to a young Nazi hunter in the 10-episode series about a vengeance-driven Nazi-hunting group in New York City, reported Deadline.
Pacino won a Best Actor Oscar in 1993 for his gruff portrayal of a man who enlists a prep school student–Chris O'Donnell–as his seeing-eye guide and assistant.
The Hunt storyline follows "an eclectic" team of Nazi hunters living in 1977 New York City, Deadline reported. The Hunters, as the group is called, discover hundreds of high-ranking Nazi officials living among the masses and conspiring to create a Fourth Reich in the United States. The Hunters embark on a bloody quest to bring the Nazis to justice, thwarting their genocidal plans.
The Hunt reportedly sparked great interest from competing studies, but, Variety reported, Amazon sealed the deal for the series—which is based on real-life events.
Pacino's filmography includes a career that started in 1968 with a TV series called N.Y.P.D. The actor since claims numerous unforgettable roles, including character Michael Corleone in The Godfather (1972), Frank Serpico in Serpico (1972), Corleone again in The Godfather, Part II (1974), Sonny in Dog Day Afternoon (1975), Corleone yet again in The Godfather: Part III (1990), Johnny in Frankie and Johnny (1991), Ricky Roma in the ensemble Glengarry Glen Ross (1992), Roy Cohn in the critically acclaimed TV miniseries Angels in America (2003), and Willy Bank in Ocean's Thirteen (2007).
Jordan Peele, who won an Oscar for Get Out, is executive producer for The Hunt, along with his Monkeypaw Productions, in collaboration with Sonar Entertainment.
David Weil of Moonfall was writer and co-executive producer on miniseries. Alfonso Gomez-Rejon of The Current War reportedly may direct The Hunt.
Actor Logan Lerman stars opposite Pacino and plays Jonah Heidelbaum. Lerman played young Nick Marshall in What Women Want (2000), Luke Chandler in A Painted House, a made-for-TV movie (2003), Bobby McCallister in Jack & Bobby, a TV series (2004-2005), Percy Jackson in Percy Jackson: Sea of Monsters in 2013, and Ham in Noah (2014).
The Hunt plotline revolves around Heidelbaum's grandmother, who is found slain in her apartment, prompting him to hunt down the mystery murderer, according to Deadline. Inadvertently, Heidelbaum becomes swept up with the Hunters, a group of justice-seeking individuals dedicated to rooting out the Nazi murderers.