Why Accepted Students Should Ask Colleges About Sexual Assault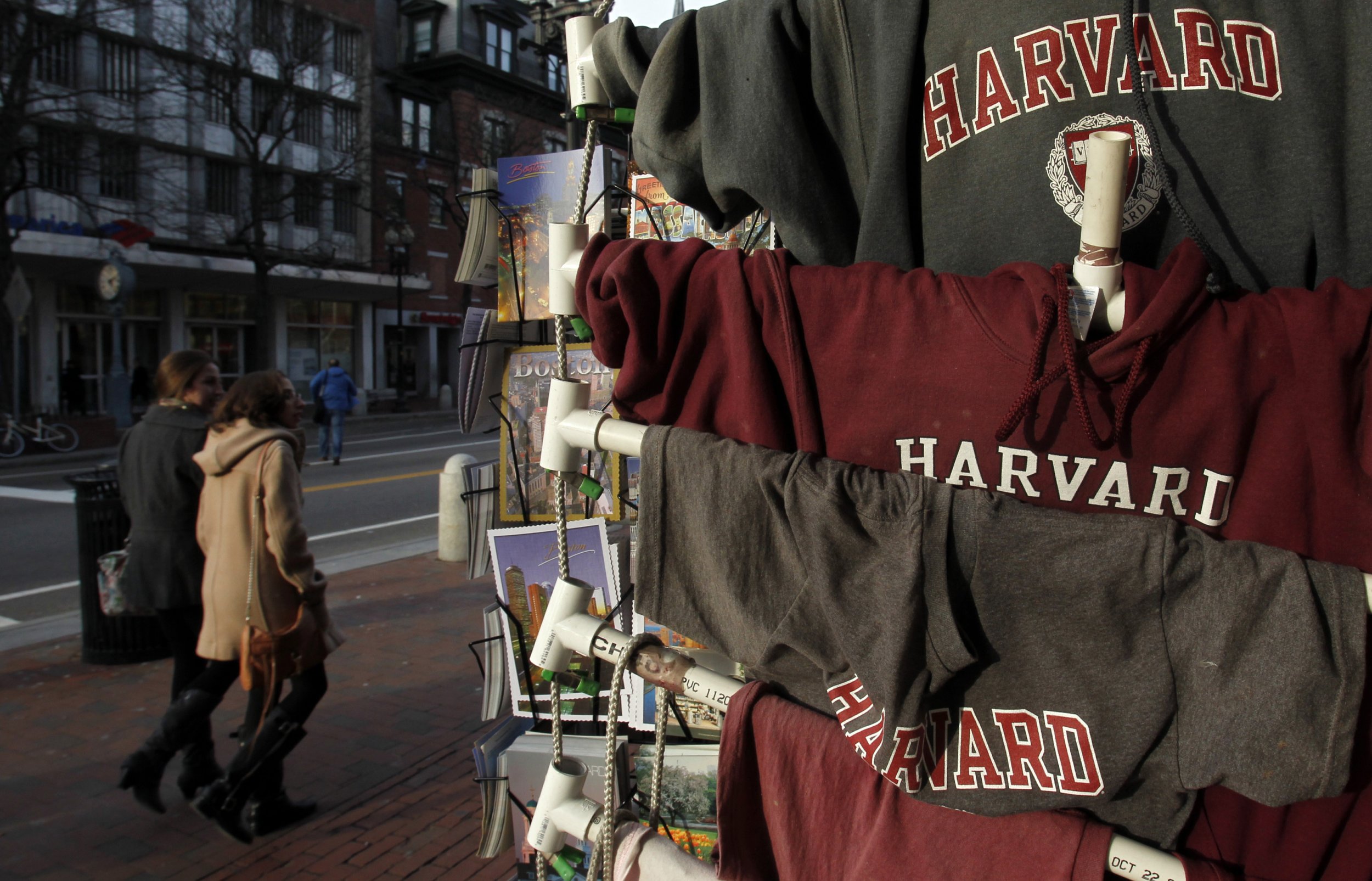 Last Thursday, several thousand high schoolers went online to learn they'd been admitted to Dartmouth, Harvard and other top Ivy League colleges.
This month, as they weigh the academic programs, campus offerings and financial packages of the schools offering them admission, those 18-year-olds might reasonably consider another metric: how the school in question handles—or mishandles—cases of sexual violence on campus.
Consider Dartmouth. As it woos members of the Class of 2018, the school is considering a significant overhaul of its student disciplinary policy for sexual assault. The college tweeted as much, in between breathless missives to the incoming class and images of an admissions dean signing acceptance letters:
The linked statement explains that the school's Board of Trustees has endorsed a proposal implementing:
Mandatory expulsion in cases involving penetration accomplished by force, threat, or purposeful incapacitation or where an assault involving penetration is motivated by bias;

Mandatory expulsion where the charged student has previously been found responsible for sexual assault; and

In other cases involving penetration, a strong presumption in favor of expulsion.
"The proposed tougher sanctions of mandatory expulsion in the most egregious cases and the adoption of a new external investigatory process have been submitted to campus community comment, which ends on the 14th," Tommy Bruce, the school's senior vice president for public affairs, wrote in an email to Newsweek. "The new rules are expected to go into effect this coming June, pending the outcome of the public review."
The timing isn't a coincidence. The same day acceptance letters went out to the Class of 2018, Parker Gilbert, a member of the Class of 2016 whose grandfather was a professor at the school, was found not guilty of rape after a tense two-week trial. The 19-year-old complainant alleged that she woke up to find Parker raping her in May 2013. Gilbert described the encounter as a consensual form of "drunken, awkward, college sex." As Jezebel notes, the trial came after a particularly fraught year for sexual violence on the New Hampshire campus:
it came to trial as an exceedingly bright spotlight was already shining on the school following the announcement last spring that they were being investigated by the Department of Education for Title IX violations. They're also dealing with the fall-out from a post on the campus website Bored at Baker that encouraged the rape of one of their students a few months ago. (An op-ed on The Dartmouth suggests that there was plenty of vitriol towards the Gilbert's accuser posted on Bored at Baker as well.)
Columbia has weathered questions about its own sexual assault policy in recent weeks. So has Harvard. On Monday, The Harvard Crimson published a lengthy op-ed by an assault survivor, who details the bureaucratic indifference—and antiquated sexual assault criteria—she faced while living in the same residential house as her assailant. It is not an easy read:
Dear Harvard: I am writing to let you know that I give up. I will be moving out of my House next semester, if only—quite literally—to save my life. You will no longer receive emails from me, asking for something to be done, pleading for someone to hear me, explaining how my grades are melting and how I have developed a mental illness as a result of your inaction. My assailant will remain unpunished, and life on this campus will continue its course as if nothing had happened. Today, Harvard, I am writing to let you know that you have won.
"The school's limited response amounted to the equivalent of a slap on the hand for my assailant," the unnamed student writes. "After unsuccessfully suggesting a number of interventions that could have helped me better live with my situation, I eventually got the persistent impression that my House staff believed I was fussing over nothing."
Harvard hasn't responded to a request for comment.
April is Sexual Assault Awareness Month. It's also the month for accepted students to decide where to matriculate—to select the campus where, if they are female, they have a 25 percent chance of being sexually assaulted before graduation.
They will spend the month chatting with current students, visiting and revisiting the campus and asking admissions reps about faculty, intramurals, core curricula and frosh dorms.
They should also ask about rape on campus—and what the school is doing to halt it. At some of the most prestigious campuses in the country, the answer is: not nearly enough.