Why Is Adele So Obsessed With Nostalgia for Lost Youth on '25'?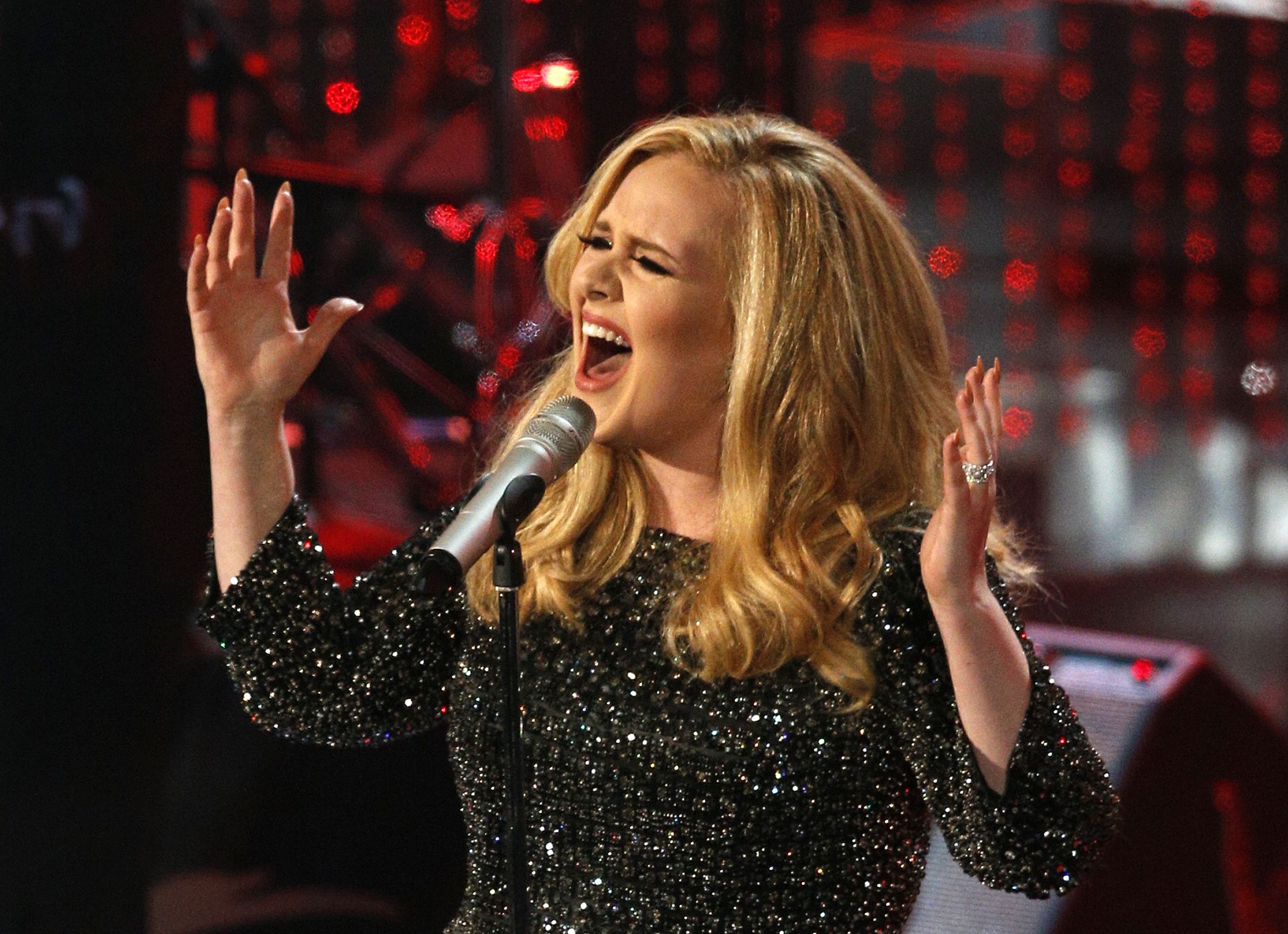 On 25, her third and likely soon-to-be-monstrously successful new album, Adele reminisces about being young.
Nostalgia—the sad, regretful type—is pretty much her default emotion. "I'm in California dreaming about who we used to be / When we were younger and free," Adele sings in the album's morose opening minute.
It's there in the title: 25 is not the age the British singer is now but the one that apparently reflects her mindset on this latest batch of bite-sized heartbreak. "Turning 25 was a turning point for me, slap bang in the middle of my twenties," the singer shared in an open letter. "I miss everything about my past, the good and the bad," she added, "but only because it won't come back."
This is familiar shtick—Adele's previous album was called 21, and 19 was the one before that—but so is much of this new album: the banshee-wail choruses, the gussied up R&B production, the yes-I've-moved-on/wait-no-I-haven't fixation on lost loves and shamelessly front-loaded track sequencing. What's curious is how Adele's songs invert the typical pop-star approach to youth: She's not giddy and nervous with excitement over crushes (see: Carly Rae Jepsen's excellent E•MO•TION) nor penning cheerful odes to being 22 (Taylor Swift). Adele, for whom "sadness" is as much marketing strategy as emotion, sings of youth as something she's lost, a naivety she can't quite quite regain.
Adele is only 27 (an age that carries its own ominous weight for pop stars, but come on, let's ignore that). On 25, she casts herself as an old, old soul. What's her deal?
On "When We Were Young," perhaps the schmaltziest ballad on an album teeming with schmaltzy ballads, the singer winds herself into a nostalgic haze: "You look like a movie / You sound like a song / My God, this reminds me / Of when we were young." At the song's climax, she panics: "I'm so mad I'm getting old / It makes me reckless."
Here's "Send My Love (To Your New Lover)," a reggae-kissed number with a bulletproof Max Martin hook: "We gotta let go of all of our ghosts / We both know we ain't kids no more."
Adele won't, of course, let go of these ghosts. Not on this record, at least. "Million Years Ago" plays like a hookless "When We Were Young" refrain, wrapping the singer's regrets ("I let my heart decide the way / When I was young") in acoustic arpeggios and syrupy strings. The song takes a grim turn: "I feel like my life is flashing by," she sings, "and all I can do is watch and cry."
Adele! You are not so elderly! It's going to be all right!
Still, the singer's obsession with aging and sense of wistfulness forms an odd contrast with pop norms. Madonna, at 57, still aims to shock and sip from the fountain of youth; her latest album, Rebel Heart, has songs like "Unapologetic Bitch" and a collaboration with Nicki Minaj. Prince, 57 and evidently ageless, eschews nostalgia (he won't even reissue Purple Rain), surrounds himself with the much-younger 3RDEYEGIRL and is really getting into Instagram.
Maybe Adele's disinterest in feigning youth actually helps her sell millions of discs, crossing generational gaps and connecting her with an older demographic of buyers who don't care that 25 isn't on streaming platforms. She comes across as wiser, as having lived beyond her years. (She is a mother now, too, though that isn't much of a presence on these songs: She has said she wrote an entire album about motherhood but scrapped it for being too boring.)
We could beg the singer to lighten up, but she's heard it before. As she sings on the soon-to-be inescapable "River Leas": "I need to learn to lighten up and learn how to be young." Not on this record, but maybe on 28.