Why Alabama Christians Will Still Vote for Roy Moore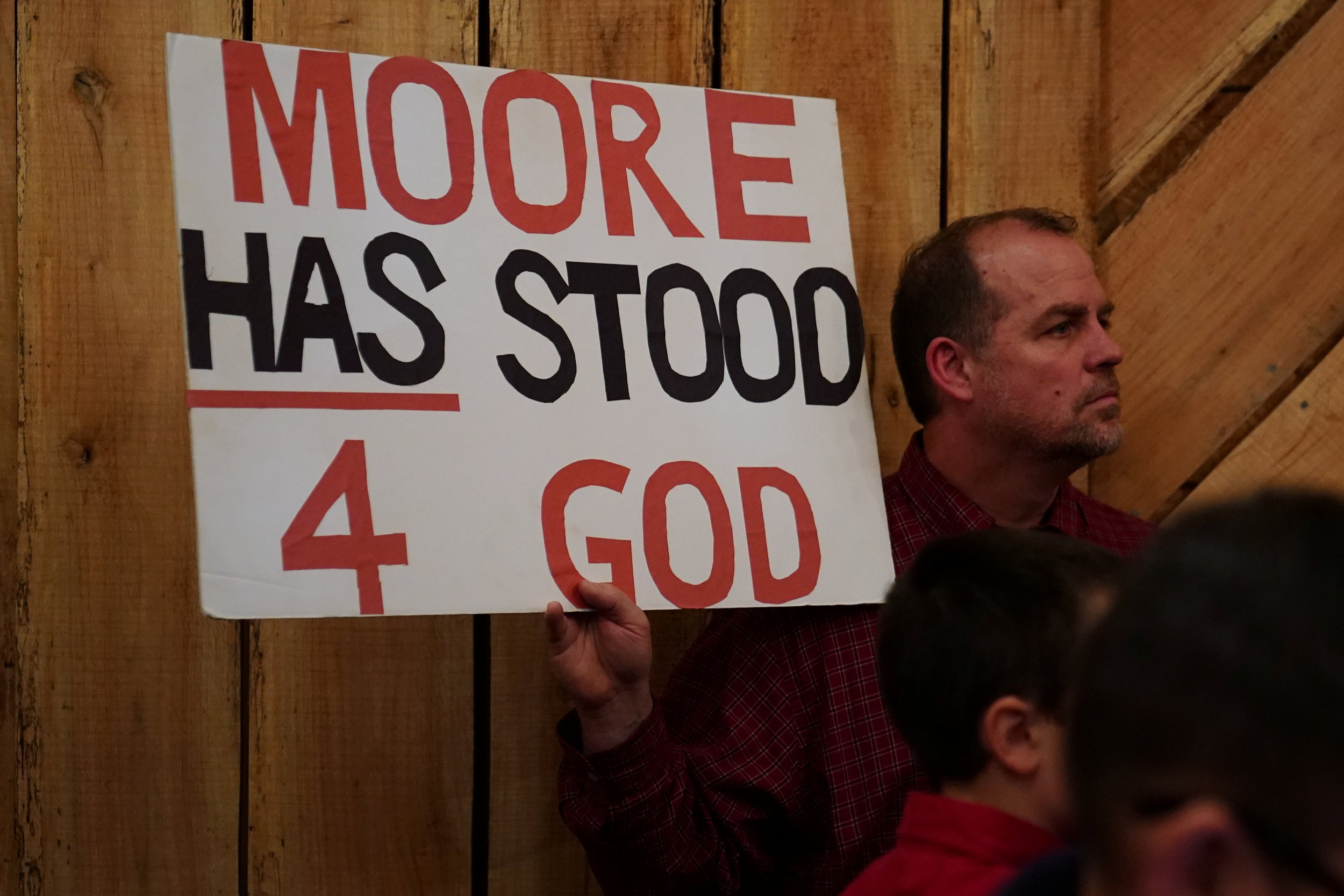 Roy Moore is likely to win the special election in Alabama on Tuesday and become the newest U.S. senator. This shouldn't be surprising.
Given politics in the state, Moore's religiosity is the ultimate trump card—even in the face of allegations of sexual misconduct—to outdo Democratic candidate Doug Jones at the polls.
As recently as the late 1970s, conservative Christians in the U.S. were as likely to be Democrat as Republican. But over the last 40 years, conservative Christians, and evangelical Protestants in particular, have flocked to the Republican Party—and Republicans have flocked to conservative Christianity. Consequently, we now see the two identities as fundamentally connected to one another.
The championing of conservative Christian values by one of the two major parties is, quite literally, a godsend for some Americans. In survey after survey, we see Americans expressing their concern that religion is under attack in the U.S., and lamenting that religion is losing influence. Conservative Christians see that the proportion of the population that identifies as Christian has declined notably over the last quarter of a century.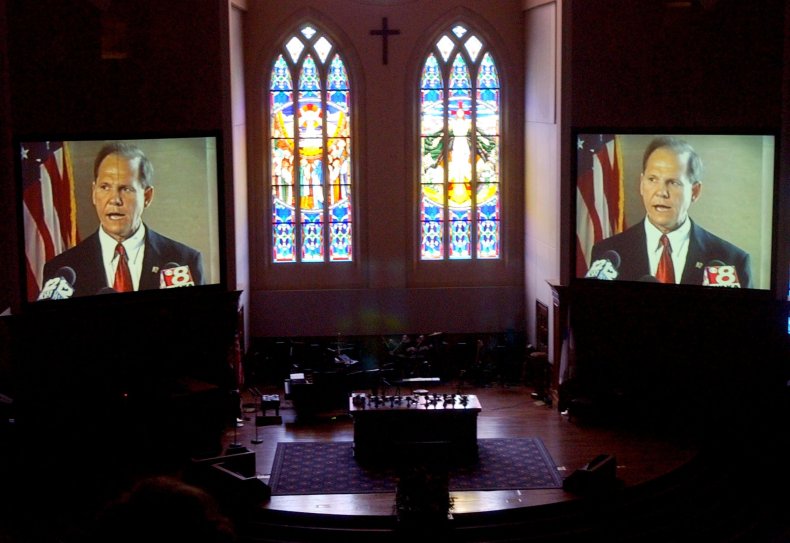 Lucky for them, the Republican Party, and people like Moore, are stepping up to decry the declining influence of Christianity in our society.
Moore was removed from his position as chief justice of the Alabama Supreme Court in 2003 for refusing to remove a Ten Commandments monument from the courthouse, despite an order to do so by a federal court. He was re-elected to the position in 2013 but suspended in 2016 when he encouraged Alabama officials to disregard the Obergefell v. Hodges Supreme Court decision that legalized same-sex marriage; he instead continued to enforce the Alabama Constitution's ban on the practice. For conservative Christian voters in Alabama, these actions make Moore something of a hero.
And according to Pew's 2014 Religious Landscape Study, about one-half of Alabamians are evangelical Protestant. Evangelicals in Alabama are highly likely to be Republican, to believe the Bible is the literal word of God and to oppose both same-sex marriage and abortion, according to the study.
As my own research on the subject shows, the two issues that most strongly tie evangelicals to the Republican Party are opposition to homosexuality and abortion. It's not surprising then that Moore—an outspoken opponent of both abortion and homosexuality, and a proponent of the politicization of Christianity—has considerable support among conservative Christians in Alabama.
So what of the allegations of sexual misconduct? Don't conservative Christians care about that? Like most Americans, they undoubtedly do care about sexual misconduct. But the question is, do they care enough about it to override their goal of electing an anti-abortion, anti-gay conservative Christian to the Senate? There is a good chance the answer is no.
Two findings from the nonpartisan Public Religion Research Institute (PRRI) help shed light on this.
First, a 2011 PRRI survey showed that Americans are more forgiving of politicians' sexual misconduct than of their financial misconduct. Yes, Moore may have committed immoral and perhaps illegal sexual acts (President Donald Trump likes to point out that Moore has not admitted to them), but such acts are seen as less offensive than financial transgressions.
Second, and probably more important, PRRI has recorded a tremendous increase in white evangelical Protestants' willingness to forgive politicians for their past moral transgressions—from 30 percent in 2011 to a remarkable 72 percent in 2016.
Moore can apparently thank Trump for this. Trump had 78 percent of white evangelicals' support in February, according to Pew. (He now has about 61 percent.) As such, he's laid the groundwork for Moore and for conservative Christian voters, and white evangelicals in particular, to justify their support for a person who may have previously committed acts they deem immoral.
Moore is simply following in Trump's footsteps, and Moore's conservative Christian credentials are clearly more bonafide than Trump's, making voting for him an easy choice for anyone who already voted for the president.
Philip Schwadel is professor of sociology at the University of Nebraska-Lincoln. The opinions expressed in this commentary are the author's views, and in no way reflect the values of the University of Nebraska-Lincoln.