Why Americans Don't Know About Their Right to Paid Sick Leave | Opinion
The COVID-19 pandemic has left many workers in the United States with a difficult choice when they are sick. They can either go to work, endangering the health of their co-workers, or they can give up a day's pay to care for themselves and sick family members, often jeopardizing their family's finances in the process.
But the truth is that U.S. workers have always been faced with this impossible choice; the current global health crisis simply raises the stakes. The United States is the only major world economy that does not guarantee paid leave for workers, no matter what job they do. The consequences of forcing people to choose between a paycheck and their health are now devastating not only for individuals and families, but for the public at large.
U.S. workers deserve pay and protections. They deserve solutions. But instead, many workers across the country find themselves confused—for good reason. While Congress has made progress on making sure those who need to stay home can do so, the Trump administration has undermined many protections Congress tried to put in place.
The three of us were proud to serve as senior officials in the Department of Labor during the Obama administration. The department's mission is to represent the interests of U.S. workers. Now more than ever, essential workers, like health care providers, janitors and delivery drivers, as well as restaurant, retail and warehouse workers and stockers, need a Labor Department that has their back.
Instead of embracing this opportunity to provide expanded protections to workers, President Donald Trump's Labor Department has worked aggressively to restrict benefits that Congress clearly intended to provide, undermining the health and welfare of workers and their families.
Last month, U.S. Congress responded to the novel coronavirus by granting workers 10 days of paid sick leave. They also expanded emergency family leave to 10 paid weeks, 12 total weeks, during the pandemic. These provisions, part of the Families First Coronavirus Response Act, would allow more workers to stay at home if they're sick, caring for someone sick or think they were exposed. Guaranteeing paid sick leave through Congress minimizes financial hardship for both workers and businesses, and it makes it far less likely the worker in question will infect their coworkers.
But Congress recognized that the current public health emergency means we can't really spare the folks keeping our hospitals and health care providers running, so it created a narrow exception for "health care providers" to make sure we can keep caring for those who are sick with COVID-19.
Trump's Labor Department took advantage and significantly broadened this exception, essentially allowing any health care-related employer to exclude any employee, even those that don't provide direct medical care. That means that the cashier in a hospital gift shop or even a contractor that provides payroll processing for a medical school could be denied paid sick leave
The department also carved out other exceptions that had nothing to do with what Congress passed. While the economy slows and many companies' business dries up, if an employer decides—for any reason—that there is not enough work for the employee, the employer can refuse to give that worker paid leave. Workers can also be told they cannot take their paid leave a few days at a time, but instead have to use it up all at once.
Because of the Labor Department, workers also have to jump through multiple hoops before they are approved for paid leave. But if a small employer wants to deny paid leave to its workers to take care of their children, the employer only has to "self-certify" that they are excluded from the paid-leave mandate. In other words, the DOL makes it easy for employers to opt out, and hard for workers to get in.
The Labor Department always "interprets" laws passed by Congress, but Trump's Labor Department has gone so far out of line, bending the protections passed by Congress to fit its anti-worker agenda, that the New York attorney general has filed a lawsuit to challenge it.
And it's not just that the Labor Department has twisted Congress' intentions. For the law to be effective, workers need to be informed about the new benefits available to them, and employers need to know how to provide those benefits. Congress gave the Labor Department $15 million to conduct public outreach to tell people what they need to know, but the department has done little to inform the public. In fact, the limited information Labor Department has put out has done more to confuse people than educate them.
With $15 million, there's no excuse for U.S. workers to be so confused. A simple first step that can be taken immediately is implementing a multi-language "Know Your Rights" campaign with comprehensive media, outreach and education efforts to inform eligible workers how to access their paid sick days. Similarly, the Labor Department should set up a dedicated hotline to help workers understand their rights and to provide employers with information on how to access tax credits and subsidies to provide paid sick leave at no cost to the company.
None of that has happened, leaving potentially millions of workers the dark about their rights.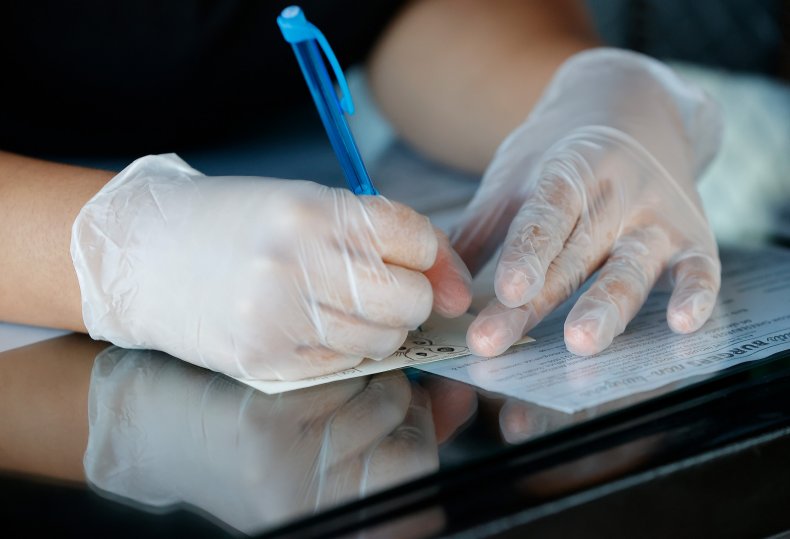 Of course, there cannot be a rollout of nationwide paid leave protections, let alone public outreach effort, without public servants, people whose job it is to protect workers and workplaces. Sadly, the Trump administration has allowed the staff of the Labor Department to atrophy over the past three years. If we're going to take this pandemic response seriously, the Trump administration needs to staff up its Labor Department, not just to provide comprehensive outreach but to ensure that sick day and family leave requirements are enforced. Especially because workers are understandably reluctant to assert their rights in such a precarious time, real enforcement with teeth is critical to make sure workers can access paid leave without jeopardizing their jobs.
While for the last several years, the president and many others boasted about economic expansion in our country, many U.S. workers were living paycheck to paycheck before the pandemic hit, struggling with systemic inequities hidden in plain sight. One of those inequities is that the United States is the only advanced economy that denies its workers a national paid sick and family leave policy.
The good news is that Congress has taken a step temporarily to make things better. But it's up to Trump's Labor Department to fulfill its charge and act in the interest of all workers. The stakes couldn't be higher.
Chris Lu, M. Patricia Smith and David Weil served in the Department of Labor during the Obama administration as the deputy-secretary, solicitor and administrator of the Wage & Hour Division, respectively.
The views expressed in this article are the writers' own.