With the polls, so far, in Joe Biden's favor, get ready for a steady stream of President Trump Hail Marys. Last Tuesday, for instance, he abruptly cut off talks with the Democrats over a bailout package. Soon after—that evening, in fact—the president backtracked and demanded $1,200 relief checks and a bailout for the airline industry. Then, of course, he told Fox everything was on the table again—and Friday seemed to endorse a "big" bailout package. (I think he also called for Bill Barr to arrest President Obama and Biden. Or did I imagine that?) Why was Trump acting so erratically? Was it the dexamethasone talking? Wall Street didn't care. The S&P 500 was up a whopping 3.84 percent for the week. Some investors apparently were optimistic about a bailout deal—silly them—and getting more comfortable, perhaps, with Biden. In any case, here's what I'm dealing with in On the Street: the bailout drama, the University of Colorado gets the gambling bug, and a call to all CEOs to come rescue us.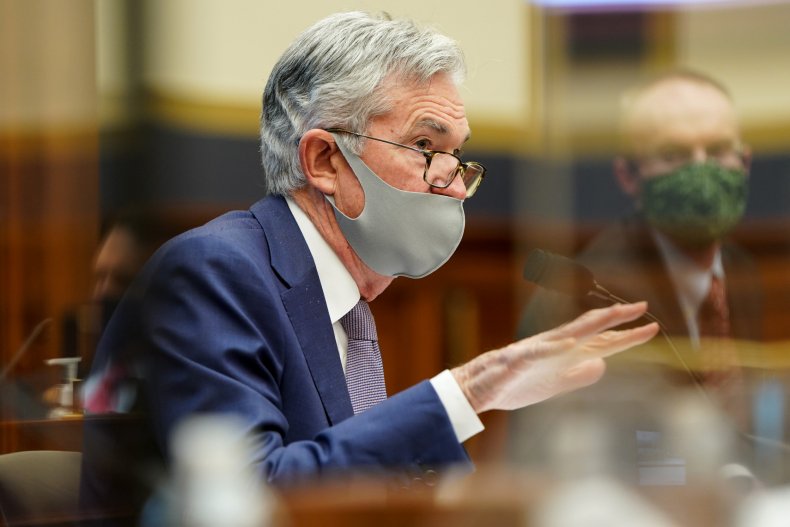 Deal. No Deal. Deal...No Deal? Uh, who knows at this point. House Speaker Nancy Pelosi and Treasury Secretary Steven Mnuchin have been trying to strike a deal on a new, comprehensive COVID bailout bill—but, so far, to no avail. Just to review: Despite Fed chair (and Trump appointee) Jerome Powell saying that the recovery will limp along unless there's more fiscal help from Congress, the juiced-up president has been on and off on a bailout. Until Friday, that is when he said: "Go big!" So, Mnuchin handed Pelosi a $1.8 trillion package, which is $400 billion short of what the Democrats in Congress passed a few weeks back. Not bad, however. The trouble is, among many things, is that Senate Majority Leader Mitch McConnell—yup, that guy again—hasn't been able to convince his clan to sign onto a deal as large as Mnuchin and Pelosi have been cooking up. After all, any package that would include help for "blue" states—you know, money to help state and local governments pay for cops, firemen and teachers. There's a crew of red state lawmakers, who just don't like such things. (Tax cuts for the wealthy and corporations? They just love that.) Democrats have their own complaints about the Mnuchin offer. The turmoil, meanwhile, continued on Sunday. According to the Washington Post, the Treasury Secretary and Trump's chief of staff, Mark Meadows, implored Congress to pass a bill to redirect unused Paycheck Protection Program money, some $130 billion. The idea would be to help small businesses while talks continued on the big package. The House Democrats are unlikely to take the bait, though stranger things have happened. But wherever you stand on the bailout, consider this: the first round of aid was successful. Yeah, some of the money went to folks it shouldn't have gone to. (Like the Defense Department and initially Shake Shack.) But it did help a lot of unemployed workers pay their bills and helped small businesses keep people employed. And, thus, helped the economy recover. By the way, don't fall for the handwringing over budget deficits. (You will hear a lot of that.) As Powell has pointed out, that was the song and dance from Republicans during the debate over the Great Recession bailout. Wrong then—and wrong now.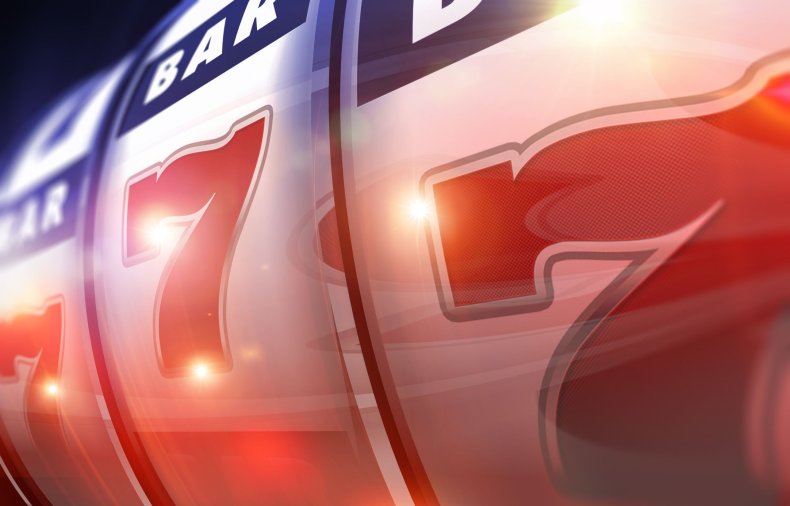 Rocky Mountain Roulette: Sports gambling is a way of life now. But a recent deal cut between the University of Colorado and online bookmaker PointsBet took it to a whole new level. According to Ross Dellenger of Sports Illustrated, the university (home of the Buffaloes) will get a minimum of $1.6 million over five years from the PointsBet alliance. (Read Ross' story here.) In addition: CU will rake in a $30 "referral fee" for "each new gambling customer it sends to PointsBet." For its investment, PointsBet will advertise at the school's sporting events and broadcasts. But that's not all, as Drew Carey might say on The Price is Right. PointsBet also gets to partner with the university "on recruiting opportunities," including "a stand at CU career fairs." (Free casino chips?) If you're wondering, Ross writes, the NCAA doesn't prohibit such agreements. (No official comment from the NCAA, by the way. I tried.) But this much is clear: it's another reason why Division 1 athletes—oh, I forgot, "student-athletes"—should get a piece of the action. "College sports reaps billions of dollars in TV revenue every year, millions in ticket sales, hundreds of thousands in stadium advertising—all on the backs of the unpaid, often disadvantaged athletes who play football and men's basketball," says Joe Nocera, a Bloomberg columnist and author of Indentured: The Inside Story of the Rebellion Against the NCAA. "So I suppose it shouldn't be a huge surprise that Colorado is going to make money on sports betting as well." But, as Joe told me, "it's a new low in the exploitation of college athletes."
Wise Man: As you can tell from almost everything I have been writing lately, the country is about divided as it has ever been since I started paying attention. Congress and the White House aren't going to do much about it. I think business and CEOs are going to have to. There's already some movement. The U.S. Chamber of Commerce is endorsing some Democrats, and even Big Pharma firms are speaking as one. (Read here on the safety of COVID vaccines.) One of my favorite PR guys, Richard Anderson, thinks business ought to do more. Richard, who is retiring, has represented big hitter clients from Citibank to Texas Instruments and even toiled in politics in Massachusetts back when dinosaurs roamed the Fenway. I asked for his thoughts, now that he can't possibly offend any clients. He was all over it. "There is an historical precedent," he explains. "In 1968 following race riots in our major cities, CEOs, both Republicans and Democrats, came together to form the National Alliance of Businessmen (NAB) dedicated to providing jobs for inner city youth and helping to create greater economic opportunity for minorities." This followed, he points out, the Kerner Commission's report, which investigated the causes of the 1967 race riots and placed blame on things like lack of economic opportunity and police brutality. Richard sees that opportunity again: another commission that would tackle the country's current political divide and make recommendations similar to what Kerner produced. "It's up to corporate America to fill this void and lead," Richard adds. "Bite the bullet and help save the country."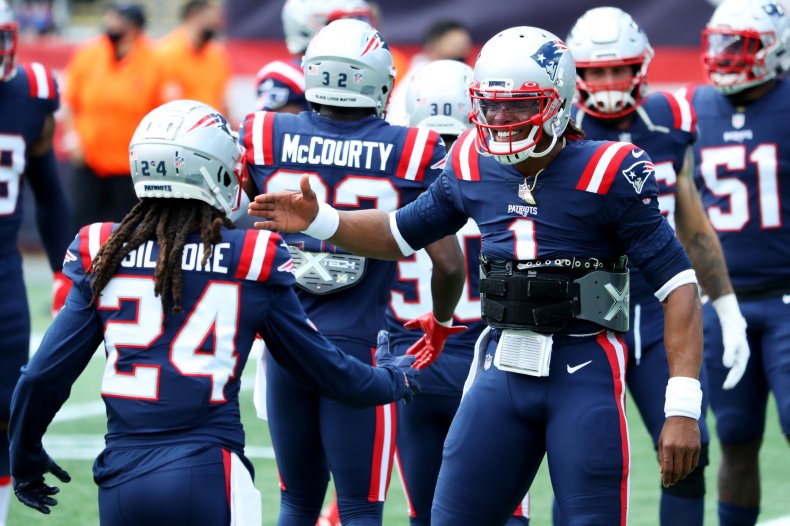 Loose Change: Speaking of Richard Anderson, he is joining his wife Caroline Anderson in running BloomAgainBklyn. They distribute flowers—grown and donated—to health centers and frontline COVID workers. Nice retirement plan...Tax Runaways: Per Bloomberg, southern Florida officials have been lobbying hedge funds and other investment firms to relocate. The cheese: no state income tax. And, adds Bloomberg, "while Miami-Dade isn't cheap by Florida standards, it can be a bargain compared to New York." Yup. And don't forget you also get dinner theater, hurricanes and summers living in a pizza oven...Quote of the Week: A mini-cautionary take from long-time Trump watcher Allan Sloan in The Washington Post. Trump, Sloan wrote, is "even better at weaseling his way out of trouble than getting into it"...Moneyball: Instead of scheduling the game later in the year, the NFL made the bizarre decision last week to send the New England Patriots to Kansas City after Pats star Cam Newton tested positive for COVID. In fact, the league forced the team to take COVID tests at 6 a.m. Monday, fly to KC in two planes, and play the game on the same day—incubation periods be damned. That's how desperate the league and CBS were to get the marquee matchup in. So wouldn't you know it: another Pats star, and reigning NFL Defensive Player of the Year, Stephon Gilmore, tested positive upon returning to Foxboro. We'll see how Gilmore's post-game, on-field, meet-and-greet with Chiefs players turns out. Hope it was worth it for you, NFL...On the Street Jukebox: If you're a fan of The Band, don't miss Once Were Brothers: Robbie Robertson and The Band. (Hulu) To get you ready, here's The Band performing "The Weight" in the legendary concert film, The Last Waltz...And, of course, RIP Eddie Van Halen. Check out this compilation of his appearances on Letterman...Thanks for reading, vote early and stay off the steroids.
This column was updated Sunday to reflect the latest news on the bailout talks.