Why Apple's CEO Seems to Have a Soft Spot for President Trump | Opinion
I should rename this column "turmoil week." The markets were, as usual, up and down and had nothing to do with reality. Protests heated up nationwide after the Kentucky attorney general in the Breonna Taylor case spit the bit. Unemployment filings were troubling (see "Loose Change" below). And who the hell knows who owns TikTok now? Here's what I have, including a couple of "get off my lawn" rants: Apple CEO Tim Cook and his "engagement" with President Trump. Also: why some people in my profession seem to think both sides are to blame in the pandemic bailout impasse. On a less rant-y note: a few words of praise for my favorite comedy, Schitt's Creek, which just scored a knockout at the Emmy Awards. Let's start with the lawn-yelling, though:
Department of False Equivalencies: It is good to see that House Speaker Nancy Pelosi and U.S. Treasury Secretary Steven Mnuchin are, or seem to be, keen on restarting negotiations on a new pandemic bailout package. About time. But who's to blame for the drawn out talks? Last week, for example, a news organization's story began with this sentence: "America's elected representatives have failed America." Nice try; don't buy it. If you want to blame someone for failing America, meet Senate Majority Leader Mitch McConnell and his Republican colleagues. A friendly reminder is in order for editors: As far back as May—a lifetime in the Trump Twilight Zone—the Democrats in the House of Representatives passed a $3.4 trillion bailout package, including $600 a week in enhanced unemployment benefits. Mr. McConnell and his peers were appalled. Why give such benefits to folks who would rather watch TV than work? And why bail out those "blue states" who can't keep their own fiscal homes in order? (We'll leave McConnell's home state of Kentucky out of this discussion for now.) So, McConnell just persisted and refused to engage in any meaningful compromise, which normal lawmakers would do. He called it hitting the "pause" button and pause he did, right past the first bailout's off-sale date at the end of July. Four months later he finally tried to pass, without success, a dead-on-arrival $350 billion plan, which was a stunt more than anything else. It failed to include, among other things, another round of $1,200 stimulus checks, which both parties agreed, and still agree, are necessary. The bottom line: It wasn't exactly a good faith effort to come to an agreement. Meanwhile, last week, Mnuchin and Fed Chairman Jerome Powell told a congressional committee that additional aid was still needed to keep the economy on the road to recovery. Who knows where we'll end up on this. But don't buy the fiction that both sides are equally to blame. This mess is Mitch's.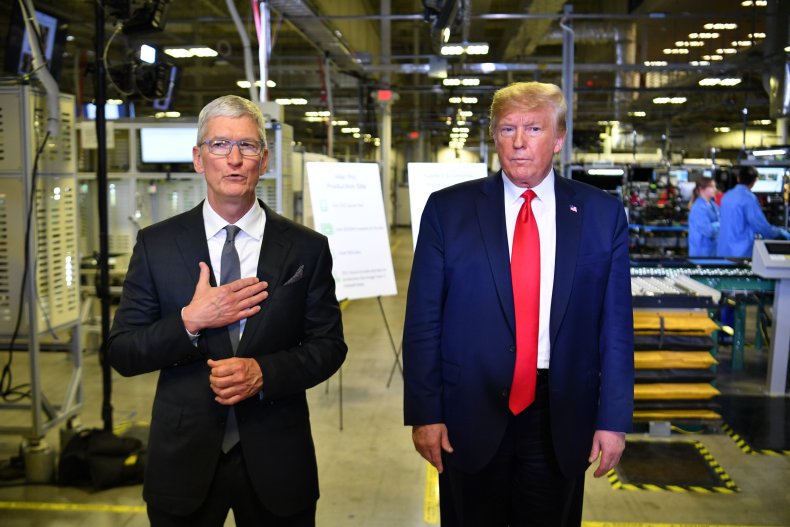 Someday, Maybe, Tim Cook Will Tell Us What He Was Really Thinking: First off, Tim Cook is an amazing CEO. Like the late David Glass of Walmart, who took over for founder Sam Walton, he replaced a legend, Steve Jobs in this case, and the company thrived. He also is front and center on important issues ranging from climate change to LGBTQ rights to Deferred Action for Childhood Arrivals (DACA). So, his seemingly cozy relationship with President Trumpis a bit puzzling—especially since the president has done things like making his administration a safe place for climate deniers. And let's not forget separating kids from their families, one of Trump's greatest hits. I'm even more puzzled after watching Cook in a recent interview with Atlantic magazine editor Jeffrey Goldberg. (See it here.) He was asked by Goldberg, for example, whether he's had any influence on Trump when, say, it came to climate change or other topics that Apple cares about. Cook's responses? Classic corporate rope-a-dope. For example: "I kind of view the conversations I've had [with Trump] as private conversations." Or this: "My whole philosophy is engagement." Or my favorite answer: "What we do at Apple is we focus on policy, we don't focus on politics." OK, a few things about all that. First, engagement. Well, Cook has certainly engaged with Trump—and some might argue (me) that he has over-engaged. Almost a year ago, for instance, Cook appeared at an Austin Mac factory dog-and-pony show with the president during the impeachment hearings. More recently, in the middle of Trump's re-election campaign, Cook teamed up with Ivanka Trump to hawk the weird "find something new" program aimed at the millions who have lost their jobs during the pandemic. (Or are stuck in lousy, non-tech jobs, I suppose.) About the focus on policy over politics thing? Is DACA anything but politics at this point? Or climate change? It is all about politics. So how do you explain his "engagement" with the Trump administration? Simple. The thoughtful/good-guy veneer aside, Cook is a hardcore, transactional businessman, just like his late boss Steve. And the cozying up with Trump has paid off. He has gotten crucial tariff waivers, for instance. And if you don't believe he's all business, get a load of this from the Atlantic/Goldberg interview. He asked Cook about China—a big Apple market, as you know—and its imprisonment of Muslims in "concentration camps." Cook's Bizarro World answer: "We always look through to the user...I want to serve them." Yup, engagement works just fine. For Apple, that is.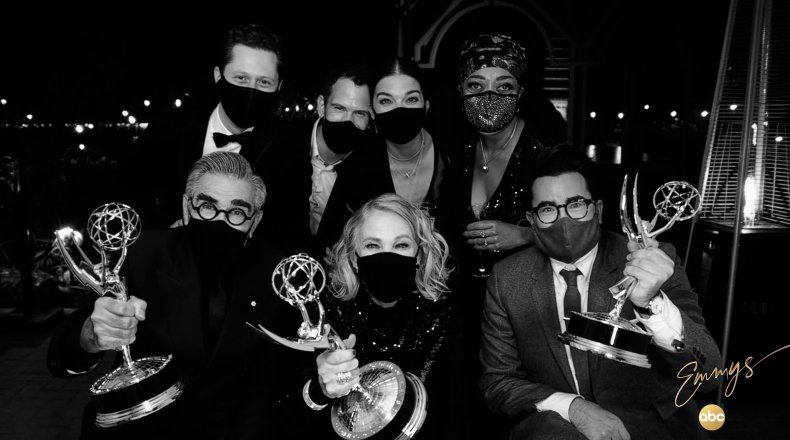 The Little Comedy That Could: Of course, I'm late to this. But my favorite comedy series, Schitt's Creek, just kicked butt at the Emmy Awards and is a perfect example of how Netflix is the straw that stirs the drink right now. The show's history is a great creation story: The son-father team of Dan and Eugene Levy initially talked the Canadian Broadcasting Company (CBC) into financing the series. Next, an obscure cable channel, POP, picked up the six-season run for the U.S. Netflix stepped up, finally, and a hit was born. But you might make the case that the show's success and victory traces all the way back to series co-star Catherine O'Hara and Eugene Levy's roots at Second City Television (SCTV), the legendary Canadian sketch series. As The Wall Street Journal pointed out, the CBC signed up after Levy and Levy presented them with only a "demo" of the show— at least partly on the basis that Eugene and Catherine were "comedy royalty" in Canada. As for SCTV, the underrated and ultra-weird parody of a fictional Canadian TV station/network aired in the late '70s/early '80s. It eventually found a home buried behind Saturday Night Live. The show fizzled out, as all things do. But it spawned a virtual hall of fame of comedians. Among them: O'Hara, John Candy, Levy, Martin Short, Joe Flaherty, Harold Ramis, Rick Moranis, Dave Thomas and Andrea Martin. So, for those of you who have never seen SCTV, here are a few clips: Andrea Martin playing Bette Midler; Catherine O'Hara playing a ditzy '70s variety show star; and Joe Flaherty playing every late-night talk show host ever. (Check out Eugene Levy's Borscht-belt comedian Bobby Bittman.) Want more on the roots of Moira and Johnny Rose? Head straight to SCTV on YouTube.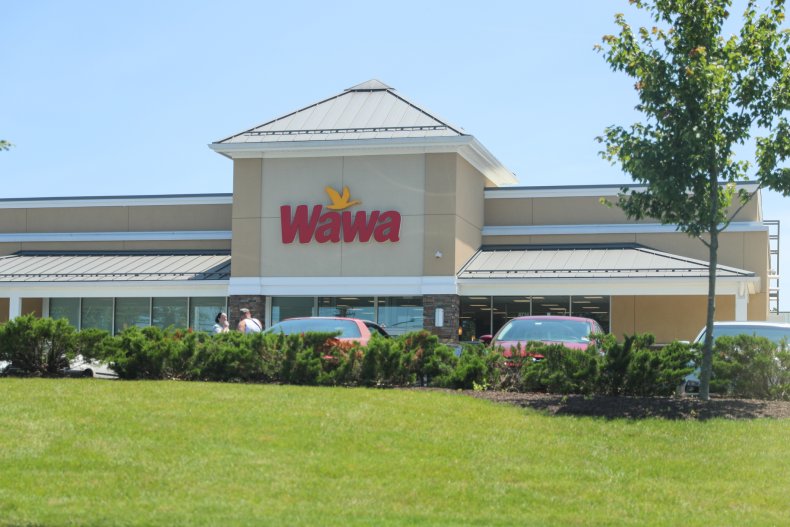 Loose Change: The layoffs keep on coming. Last week, another 870,000 of us filed standard unemployment claims. Despite some optimism in Washington, the weekly state claims, excluding those who applied for Pandemic Unemployment Assistance, "are still greater than the 3rd-worst week of the Great Recession," points out Heidi Shierholz of the Economic Policy Institute. Read her full report right here...Friend of the Column Plug: Check out Bethany McLean's Weekend Reading List at Promarket. And this podcast too. Bethany's CV is way too long for this small space, but she's a former Fortune colleague, a Vanity Fair contributing editor, and co-author (with Peter Elkind) of The Smartest Guys in the Room: The Amazing Rise and Scandalous Fall of Enron. Bethany used to scare me; she's so smart and tough. Now I'm kind of used to her...On the Street Jukebox: I'm not a rap expert, anyone with half a brain will tell you. But a good thing that Newsweek contributor, and Was (Not Was) co-founder, David Weiss happens to be on top of things for me. He pointed out that an original vinyl copy of the 1983 hip-hop classic, Rammellzee vs K-Rob's Beat Bop, sold for $126,000 via Sotheby's on September 15. Says David in an email: Graffiti star "Jean-Michel Basquiat's rap didn't make the final mix, but his art graces the cover, thus its price tag. But the music is the dope-freshest of its day, defining a sound the Beasties and others would soon cop/emulate." Have a listen, and see the cover art, here...Meanwhile: I'm on the road next week, along with masks and a mega-bottle of hand sanitizer. But the column will land as usual. Maybe a dispatch or two from Wawa and/or Pilot. Snow cone anyone?