Why Are American Doctors Being Shut Out of America?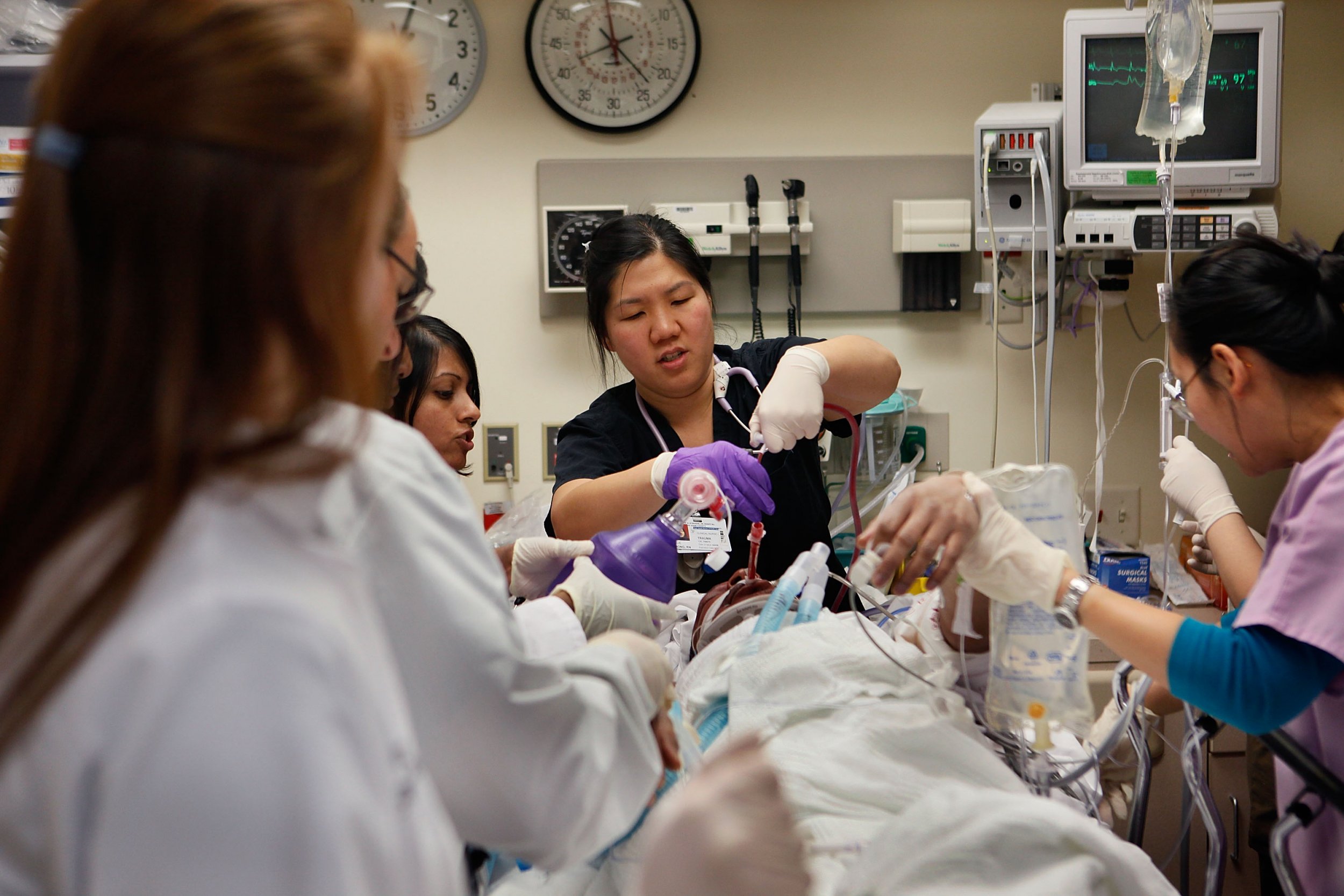 Medical schools outside the United States have become critical to our nation's healthcare system. One-quarter of the physicians currently practicing in America received their degrees abroad.
Yet a number of domestic medical schools are pushing to restrict physicians educated in foreign countries, including many who are U.S. citizens, from securing residencies at hospitals in this country.
That makes little sense. Shutting out doctors educated abroad—especially given America's looming shortage of physicians—would be counterproductive.
The effort to block these doctors begins with a mismatch. U.S. medical schools are graduating more doctors, but the number of residency slots isn't increasing proportionally. That imbalance has led some to conclude that foreign-trained doctors are taking Americans' spots.
But that conclusion is misguided. Thousands of doctors educated abroad and now practicing in the United States are American citizens.
It would be grossly unfair to restrict U.S. citizens' access to residency programs in their own country just because they did their medical studies abroad.
In addition, the number of residency slots available considerably outstrips the number of newly minted doctors from U.S. schools. The New England Journal of Medicine projects that by 2023-24, there will be 4,500 more residency slots available annually than new U.S. medical graduates.
Most important, however, is America's grave need for new doctors. By 2030, the United States could be short nearly 105,000 physicians, according to the Association of American Medical Colleges. More than 40 percent of that burden could be in primary care -- the family practitioners, internists, pediatricians, and geriatricians who are on the front lines of patient care.
Yet U.S.-educated physicians tend to gravitate toward specialty care, thanks largely to its higher earning potential. Last year, in fact, fourth-year students at U.S. medical schools filled fewer than half the residency slots in internal medicine. Of the 3,238 first-year residencies filled in family medicine, meanwhile, American-trained physicians accounted for a mere 1,393.
By contrast, U.S. graduates filled over 90 percent of residencies in orthopedics.
American-educated doctors' reluctance to enter primary care has left the field open for international medical graduates, or IMGs. The latter comprise nearly 30 percent of all primary care doctors in the United States.
More than half of the 870 medical-school graduates of St. George's University, the school where I work, took residencies in either internal or family medicine in 2016.
Not only are IMGs more willing to work in specialties eschewed by U.S.-trained graduates—they're also more likely to work with patients who are underserved by the U.S. health system. IMGs treat more minority, foreign-born, and Medicaid patients than their U.S.-educated peers, according to the Centers for Disease Control and Prevention.
IMGs' preference for primary care is due in part to how they are trained. Schools like St. George's place more emphasis on teaching how to provide essential, everyday care.
This difference in emphasis does not mean lower standards. To qualify for an American residency, IMGs must demonstrate that their qualifications are equivalent to U.S. medical graduates by passing three sections of the United States Medical Licensing Exam. In 2015, 96 percent of St. George's medical students who took the USMLE Step One for the first time passed.
IMGs must also pass an English proficiency test and have their clinical skills assessed. This rigorous qualification system ensures that there are no differences in clinical outcomes between foreign-trained and U.S. graduates.
Doctors educated outside the United States are essential for delivering care inside the United States. Restricting their access to U.S. residencies would be a mistake.
America should embrace all qualified doctors, no matter where they come from.
Fred M. Jacobs is Executive Vice President of St. George's University. He is the former Commissioner of the New Jersey Department of Health and Senior Services.