Why Are Attorneys for Paul Manafort Co-Accused Rick Gates Quitting?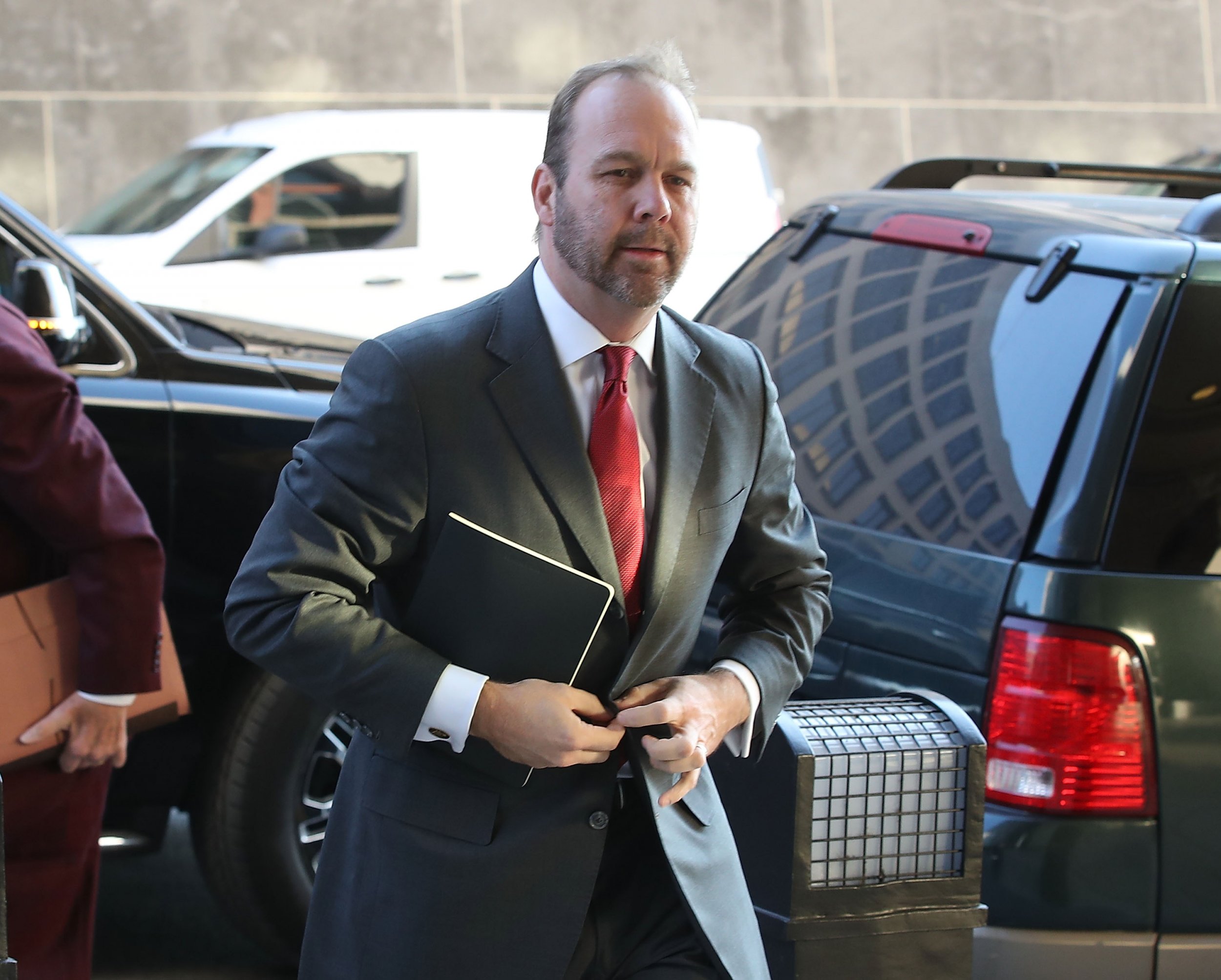 Three attorneys for Trump campaign aide Rick Gates have told a court they want to remove themselves from a criminal money-laundering conspiracy case involving Gates and former Trump campaign manager Paul Manafort.
The lawyers filed their reasons for withdrawing from the case under seal, Business Insider reports.
The move suggests a potential shift in Gates's and Manafort's defense strategy. Both have pleaded not guilty to charges of money laundering and illegal foreign lobbying in relation to their work on behalf of Viktor Yanukovych, Ukraine's former president.
The case centers on work that took place years before President Donald Trump's 2016 election bid.
Gates's attorneys, Shanlon Wu, Walter Mack and Annemarie McAvoy, requested permission from U.S. District Judge Amy Berman Jackson to resign from their roles in a two-page filing on Thursday. It's still unclear why the three lawyers have asked to step down.
However, Gates has reportedly hired Washington criminal defense attorney Tom Green, who represented former Assistant Attorney General Robert Mardian in the Nixon-era Watergate scandal and who helped former U.S. House Speaker Dennis Hastert negotiate a plea deal.
The development has prompted speculation that Gates could be looking at negotiating a plea deal with special counsel Robert Mueller's office.
On Thursday, attorneys from Green's firm were seen entering the building where Mueller works, CNN reported. Green's office could not immediately be reached for comment.
Former federal prosecutor Renato Mariotti told Business Insider on Thursday that it was unusual for Gates's lawyers to withdraw without offering any public explanation. Mariotti said it is typically the route taken when lawyers feel they can no longer ethically justify representing a client but are not able to reveal that information under attorney-client privilege rules.
He added that if negotiations for a plea deal were underway, that could also serve as a reason for attorneys keeping quiet.
Related: Trump's former aides to go on trial right before 2018 elections
Former federal prosecutor Patrick Cotter agreed, telling the news website that the changes to Gates's legal team could represent a "prelude to a plea."
Still, Mariotti warned that it is too soon to speculate on what the changes to Gates's legal team might mean.
"It's also possible that [Gates] has lied to them and they don't feel comfortable going forward, or he hasn't paid them," Mariotti said. He emphasized that there could be a number of reasons why the political consultant's lawyers have requested to withdraw from the case.