Why Are Children Flooding the U.S. Border?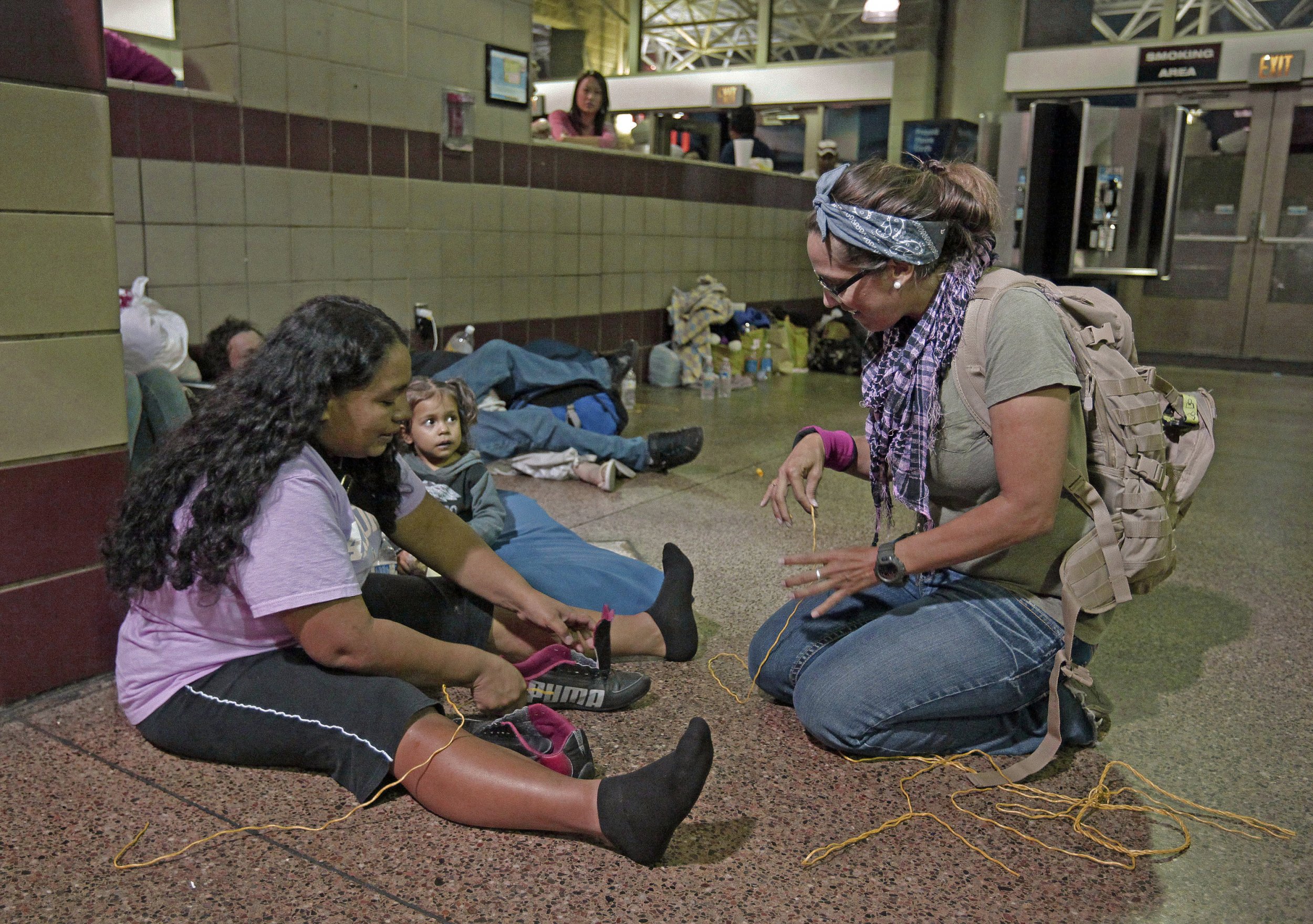 Rumors of a shift in immigration policy are being blamed by some for a surge in undocumented minors and women coming from Central America to the United States. While the U.S. government says there is no change in policy and blames overwhelming levels of violence in the region, the perception among Republicans and at least some immigration advocates operating in remote shelters is that President Barack Obama is inching toward leniency and allowing undocumented children to enter and remain in the U.S. even if their parents are here illegally.
Republican lawmakers point to a specific case that, they say, marks the policy shift.
On May 18, 2013, Mirtha Veronica Nava-Martinez was caught at the U.S.-Mexico border trying to smuggle in Y.P.S., a 10-year-old girl from El Salvador. Customs and Border Protection (CBP) took the child into custody, turned her over to the Department of Homeland Security (DHS), who in turn delivered Y.P.S. to her mother, an illegal immigrant currently living in Virginia.
"This is the fourth case with the same factual information this court has had in as many weeks," wrote U.S. District Court Judge Andrew S. Hanen of Brownsville, Texas, in a scathing December ruling. "In each case, the DHS completed the criminal conspiracy, instead of enforcing the laws of the United States, by delivering the minors to the custody of the parent illegally living in the United States," he added.
The girl's mother, Patricia Elizabeth Salmeron Santos, had paid Nava-Martinez $8,500 to bring her child into the U.S.
Republican Senator David Vitter, from Louisiana, sent a letter to DHS shortly after. "I am shocked to learn that the federal government is a participant in an international human smuggling conspiracy," wrote Vitter, adding a list of questions: How many times has this practice occurred? Who within DHS authorized this practice?
Conservative media outlets and blogs began reporting Hanen's opinion, which they said explained the recent surge in immigrant crossings: according to the CBP, there were 414,397 apprehensions in the Southwest border region in 2013, up from 327,577 in 2011. Just in the Rio Grande Valley, the number of apprehensions nearly tripled during that period. A DHS official said that there has been an increase both in enforcement resources and in attempted border crossings during the past year.
In recent weeks, large numbers of unaccompanied children, most of them from Central America, have been detained in the Rio Grande Valley and shipped to improvised holding centers. Obama has enlisted the Federal Emergency Management Agency to deal with what he calls an urgent humanitarian situation, best exemplified by a warehouse in Arizona currently holding more than 700 children. Other facilities are being prepared for use, including an army base in Oklahoma which will initially take in 600 children but which can hold up to 1,200 minors, according to senior administration officials.
Senior administration officials also said policy has not changed and that the recent two-year extension for immigrants who were granted temporary deportation waivers has a cutoff date and newly arrived migrants are not eligible. According to the Pew Research Center, the Obama administration has deported more immigrants per year than the George W. Bush administration.
Some immigration advocates on the ground are not familiar with the case of Y.P.S. but have the perception that the U.S. government has become more lenient with undocumented immigrants. "It appears that Obama has implemented a program," said Jose Alberto Donis Rodriguez, of Hermanos en el Camino, a migrant shelter in Oaxaca, though he was unable to give details about it. "It's like an open policy for everyone," he added.
Alejandro Solalinde, perhaps the best-known migrant advocate in Mexico, said he has not heard any rumors about some kind of amnesty but said that it would not surprise him. In fact, those rumors have existed for years, he added, while also echoing the view that the Obama administration holds: that the surge is driven by the extraordinary violence plaguing Central America, in particular Honduras, El Salvador and Guatemala.
"Honduras is destroyed, a nonexistent country, a totally failed state," said Solalinde. "Whether the U.S. changes its policies or not, Central America is emptying out."
The new surge of immigrants has put pressure on the federal government. By the time Jose Joaquin Chacon, consul of El Salvador in Arizona, visited the warehouse in Nogales, Arizona, where the children were being housed, four showers had been installed and women had begun volunteering to keep the children entertained. Still, "it's incredibly astonishing," Chacon said. The children are "distraught, frustrated, crying," he added.
Chacon said that the warehouse was previously used to house illegal immigrants from Mexico who were held for a few hours at most and then sent across the border. He added that the children had no activities but that they were beginning to receive clothes and the A/C was functioning well. Some made phone calls to their parents using diplomats' cell phones.
Government officials from Guatemala and Honduras have also gone to speak to the children. None appeared to have been kidnapped, robbed or abused during their journey through Mexico, which is a departure from the common experience of transmigrants. The children also said that it had taken them between less than a week to cross through Mexico, a voyage that typically takes migrants about a month.
This indicates, said Chacon, that the minors' parents had most likely contracted coyotes to smuggle them from their home countries and into the U.S., paying anywhere from $6,000 to $9,000.
All of the children are in removal proceedings, senior administration officials said, and nongovernmental organizations are providing legal representation.