Why Are Democrats Keeping Their Distance From Elizabeth Warren?
Senator Elizabeth Warren, a Massachusetts Democrat, stands ready to take on President Donald Trump in the 2020 presidential election—but her fellow Democrats seem slow to support her.
While it's still early, the presidential candidate has yet to see any solid backing from her party.
Read more: CNN host says Warren's presidential bid is "dead on arrival"
As Politico reported Monday, even fellow Massachusetts Senator Ed Markey has held back from endorsing Warren, telling the outlet that "when she is moving forward, we're going to be talking.
"I've just got to get today done," he said, as he prepared for Warren's swearing-in to another Senate term.
While Warren did face a backlash from her own party members over her decision to take a DNA test to prove her Native American ancestry, the lack of support for her 2020 bid likely has more to do with the race itself than with the candidate.
Although Warren, who is 69, may be the first Democrat to officially throw her hat into the ring, the race to unseat Trump is expected to be a crowded one, with several high-profile potential candidates considering a run. As a result, many potential backers are likely waiting to see who else plans to wade into the race.
Among Warren's potential contenders is former Vice President Joe Biden, considered to be an easy front-runner if he decides to enter the race.
According to The New York Times, Biden, who is 76, recently confided to allies that he was leaning toward making a bid for the presidency and planned to decide in the next two weeks.
Speaking to one Democratic ally, the former vice president reportedly said that he believed he would have the best shot at winning out of the current pool of potential candidates.
"If you can persuade me there is somebody better who can win, I'm happy not to do it. But I don't see the candidate who can clearly do what has to be done to win," Biden told the Democrat, according to the Times.
The findings of a November Reuters/Ipsos poll appeared to support that opinion, with Biden standing out as the favorite to win the 2020 Democratic nomination, beating his closest challenger, Senator Bernie Sanders of Vermont, with 29 percent compared with 22 percent.
Despite his apparent popularity, Biden's potential ambitions may be hampered by continued scrutiny over his role in the Senate Judiciary Committee's 1991 investigation into attorney Anita Hill's allegations of sexual harassment by former colleague Clarence Thomas, who was a nominee for the Supreme Court at the time.
Hill's case returned to the fore after now Supreme Court Justice Brett Kavanaugh faced several accusations of sexual misconduct before being appointed to the highest court in the federal judiciary of the U.S.
With that attention also came scrutiny over Biden's handling of the case, as the chairman of the Senate Judiciary Committee at the time, with critics accusing the former vice president of attempting to humiliate Hill during her testimony.
Speaking about the hearings in September, Biden said he regretted the way that Hill was "vilified" by his committee while providing testimony over her allegations of sexual harassment.
If the former vice president does run, it will be his third bid for the presidency.
Both he and Warren could see further competition, however, not just from Sanders but also from rising stars such as Senator Kamala Harris of California, Amy Klobuchar of Minnesota and former Texas Democratic Representative Beto O'Rourke of Texas, who have also been mulling presidential bids.
Harris had said she would announce her decision after the holidays, while O'Rourke has yet to say whether he would run.
Warren made the leap into the presidential race on the eve of 2019, announcing that she would be forming an exploratory committee for 2020.
"I'm in this fight all the way," she said on New Year's Eve.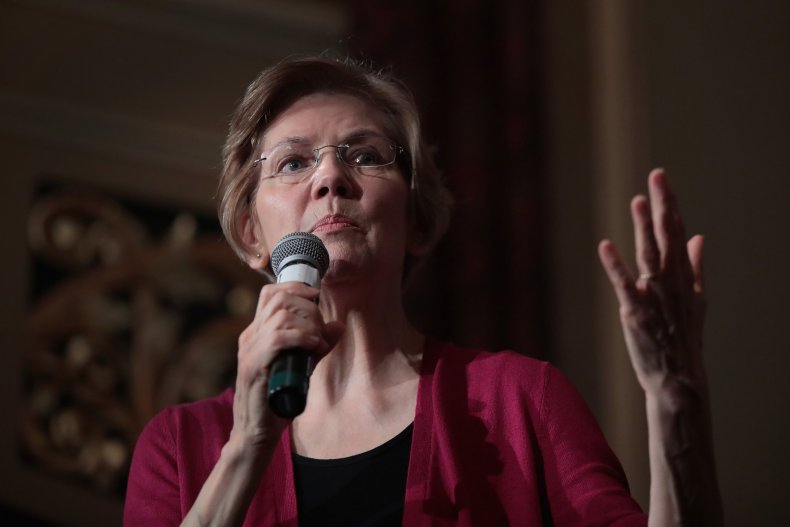 This article has been updated with more information on Joe Biden.