Why Are the Flags at Half-Staff? Donald Trump Makes Order After Death of Former Representative John Dingell
President Donald Trump ordered American flags to be flown at half-staff out of respect for former Representative John Dingell, who passed away on Thursday.
Trump issued a presidential proclamation on Friday, ordering the flag to be flown at half-staff until sunset on Saturday. The order applied to the White House, all public buildings and grounds, military posts and naval stations and all naval vessels of the federal government throughout the United States and its territories.
United States embassies, legations, consular offices and other facilities abroad were also included as places that had to lower their flags to half-staff, as explained in the proclamation.
Dingell, 92, passed away on Thursday at his home in Dearborn, Michigan. During his life, he served in Congress as a member of the House of Representatives for 59 years, becoming the longest-serving congressman. He began his career during former President Dwight D. Eisenhower's administration and retired in 2014 during former President Barack Obama's administration.
"John Dingell's life reminds us that change does not always come with a flash, but instead with steady, determined effort," Obama said. "Over the course of the longest congressional career in history, John led the charge on so much of the progress we take for granted today."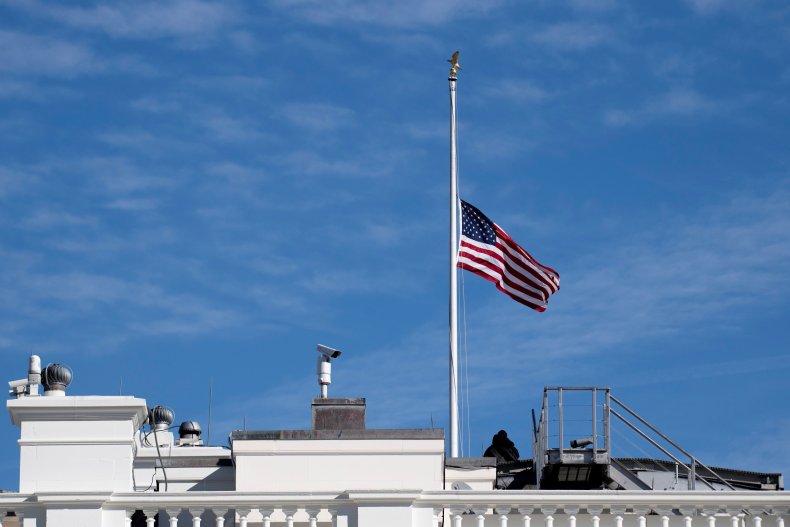 Obama pointed to the Civil Rights Act, Medicare and the Affordable Care Act as specific contributions Dingell made to American society. On behalf of himself and his wife, former first lady Michelle Obama, he sent his sympathies to the Dingell family and everyone whose life was made better by Dingell's service.
Dingell replaced his father, who passed away in 1955, as a representative of Michigan and won his first congressional election in 1959. When Dingell announced his retirement, his wife, Representative Debbie Dingell, successfully ran for his seat.
"Friends and colleagues know me and know I would be in Washington right now unless something was up," Debbie Dingell said. "I am home with John and we have entered a new phase. He is my love and we have been a team for nearly 40 years."
She added that she will be taking "each day as it comes" and thanked everyone for their friendship and support.
The day before the former congressman passed away, he posted on Twitter that his wife was insisting that he rest, but promised she would keep up with his social media account for him.
"I want to thank you all for your incredibly kind words and prayers," he wrote on Twitter. "You're not done with me just yet."
Flag code dictates that all flags should be flown at half-staff on the day of death and the following day for congressional members, although it does not mention any regulations for former members of Congress.