ISIS Suicide Bombing Orgy During Ramadan: Why Are Islamic State Group Militants Attacking Shiite Muslims During the Holiest Month in the Islamic Calendar?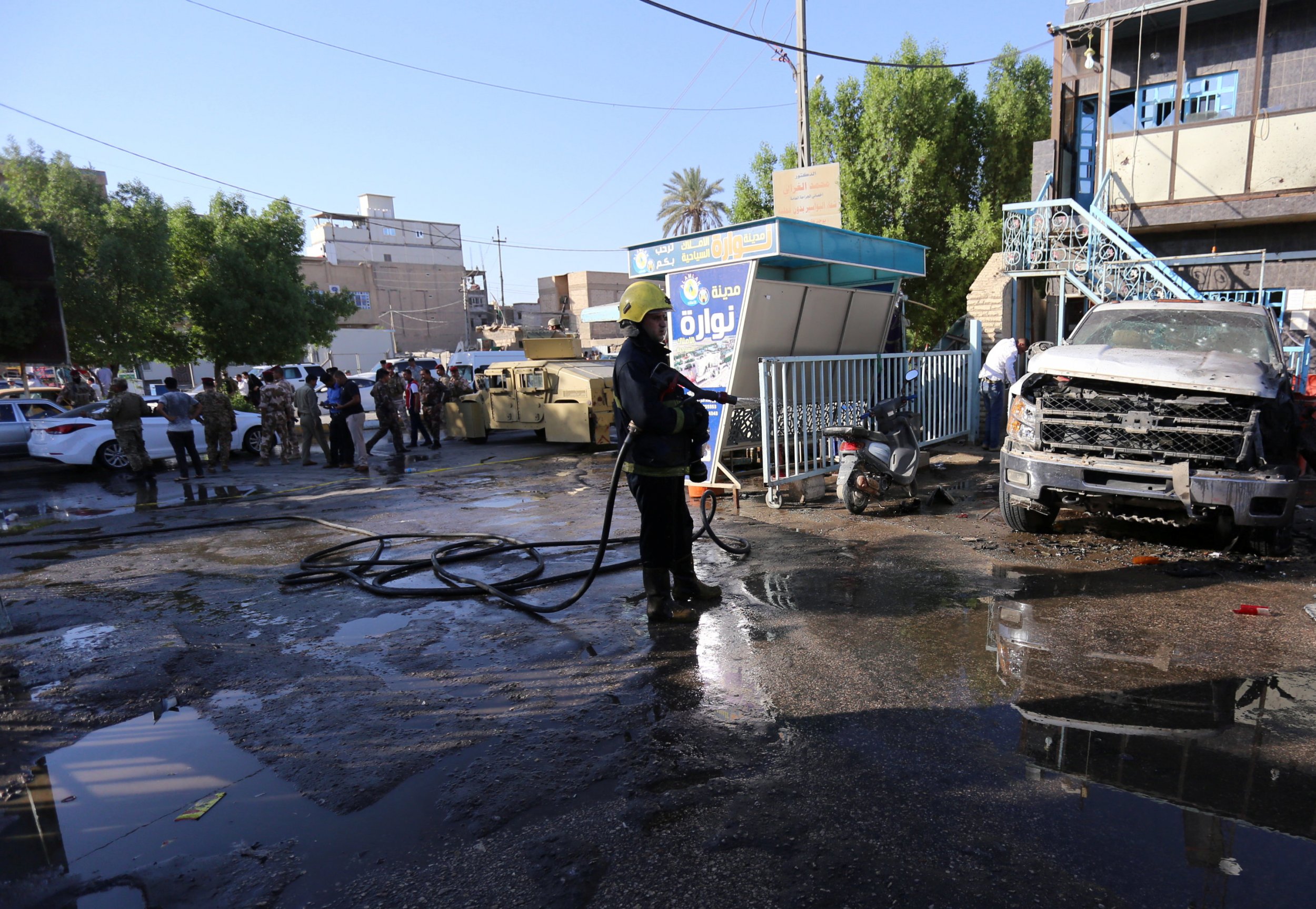 Twin suicide blasts near the city of Karbala, Iraq, killed at least 30 and wounded 40 more in the latest in a series of Islamic State group (ISIS) bomb attacks targeting Shiite Muslims during Ramadan, the holiest month in the Muslim calendar.
At least 30 individuals, all of them civilians, were killed and 35 wounded at a market in the southern town of Musayyib, when a female suicide bomber detonated a suicide device in the crowd at 11.30 am local time (4:30 a.m. ET), Reuters reported.
Read More: Australian Girl Killed in ISIS Baghdad Bombing 'Was Buying Ice Cream to Break Her Ramadan Fast'
The town, which contains a Shiite shrine, is a stopping point for pilgrims traveling to Karbala, one of the holiest cities in Shiite Islam and the location of Shiite leader Imam Hussein's shrine. It was ISIS' second suicide bomb attack on the city in under five hours.
Ali Jassem, a shrine employee, told Newsweek over the phone that four individuals were injured in the suicide blast. Security forces intervened before the bomber entered a bus terminal, crowded with pilgrims, through a rear exit.
"There are regular buses to Najaf and Baghdad. The place was very, very crowded but the security forces didn't let him in so he detonated himself outside," Jassem said.
Given pilgrims' common practice of praying and eating at the shrine overnight before returning home after dawn prayers, the terminal was particularly packed in the early hours of Friday morning.
ISIS claimed responsibility for the blasts through its self-styled Amaq news agency. The militants have called for increased violence during Ramadan, regularly targeting the homes and mosques of Shiite Muslims, who the Sunni group view as apostates.
Across the Middle East and beyond, ISIS seeks to drive a wedge between Sunni Muslims and other sects: On May 30, the second day of Ramadan, ISIS killed 31 people in two Baghdad bombings: 17 people were killed when an ISIS bomber struck just after midnight in the Shiite-majority district of Karrada, a year after ISIS killed 320 people in the neighborhood with a devastating truck bomb that set two shopping areas on fire. A second suicide attack, outside a public pension office in Shawaka, killed a further 14 people.
On Wednesday, ISIS claimed responsibility for two attacks on the parliament in Tehran and the shrine for the founder of the Islamic Republic, leaving at least 17 dead. It was the group's first attack on the majority Shi'ite nation.
Iran's Supreme Leader Ayatollah Ali Khamenei said Friday that the twin attacks in Tehran "reinforce hatred" of the U.S. and Saudi Arabia, Iran's Sunni rival in the region.