Why Are Male Catholic Bishops Putting My Life at Risk?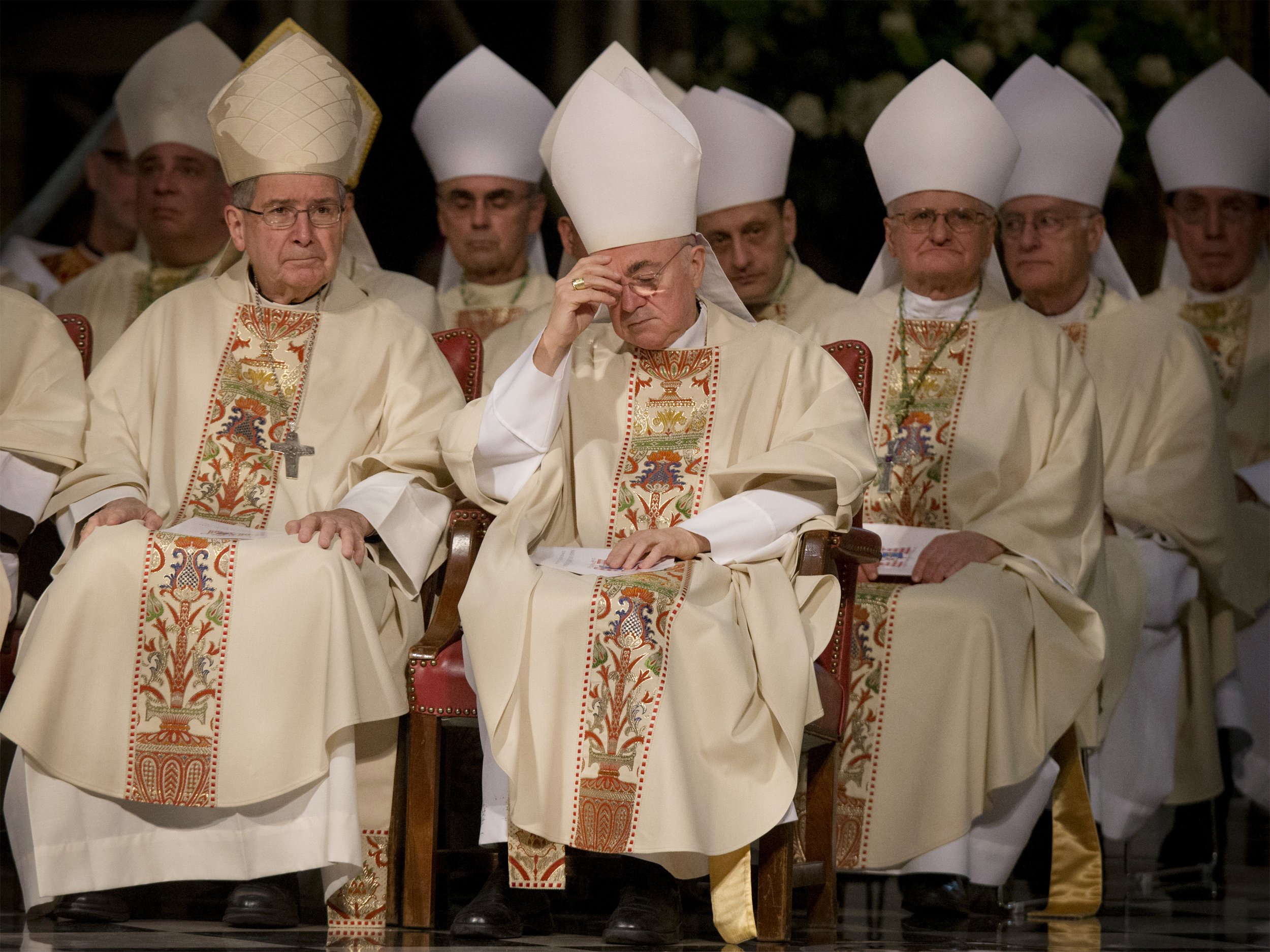 In 2014, I became pregnant after a rare birth control failure. While I was not prepared for pregnancy, I was far more unprepared for the discrimination I would face from my hospital that would ultimately put my life at risk.
When I was 30 weeks pregnant, I was diagnosed with fast onset of atypical preeclampsia. Basically, this meant that I was at a very high risk for a seizure or stroke. I also had dangerously high blood pressure and experienced side effects ranging from blurred vision to excruciating headaches. My husband, my family and I were all terrified.
I know pregnancy is never easy, but this was life or death.
It may seem obvious, but my health issues meant that I could not risk getting pregnant again. As I neared my due date, I requested a tubal ligation—or "having my tubes tied"—during my scheduled C-section delivery.
Tubal ligations are a safe, effective and extremely common form of contraception, and it is safest to perform the procedure at the time of delivery so that women do not have to undergo multiple surgeries.
Much to my surprise, my hospital refused to provide me the requested care that could save my life.
Mercy Hospital Northwest Arkansas is bound by the Ethical and Religious Directives for Catholic Health Care Services, which are issued by the U.S.. Conference of Catholic Bishops. These Directives are a system of standards for Catholic health care facilities.
Most relevant to me, the Directives prohibit any form of "sterilization." They classify common reproductive health measures as "intrinsically evil."
So, basically, a handful of bishops were deciding my medical care for me, and not my doctors. My doctor was sympathetic, but her hands were tied by hospital policy. The only alternative, my medical team explained, was to leave my hospital bed and drive to another hospital.
We were devastated.
I was in terrible pain and could have had a stroke or seizure at any minute. I should never have had to travel somewhere else to have an extremely common procedure done in tandem with my pregnancy.
We simply could not risk it, so I went ahead with the delivery at the Catholic hospital, without receiving a key part of the medical care I needed.
Unfortunately, my story is one of many.
Before I experienced firsthand the shock of having bishops determine my medical treatments for me, I didn't realize there are so many women every day facing these same circumstances. One in six hospital beds in this country is at a facility complying with the Catholic Directives—and for many women, the only hospital in their area is a place where their medical care will be dictated first by religious beliefs.
Religion is an important part of many people's lives, but religious beliefs should not be used to discriminate against others or deny them health care.
I nearly died because my health care decisions were placed in the hands of the bishops, rather than my medical team. It's alarming that such situations are rampant.
It's time to put our women, our health, and our families first.