Why Are Meta Stocks Plunging and What Does It Mean for Facebook?
Stocks in Meta, the owner of Facebook, Instagram and WhatsApp, have plunged to their lowest levels since 2016, amid declines in its quarterly revenue and a gloomy financial outlook.
On Wednesday, Meta reported a quarterly revenue of $27.7 billion, a decline of more than 4 percent compared to the same quarter in 2021. The company's profit plunged by 52 percent to $4.4 billion, in its second straight quarterly decline.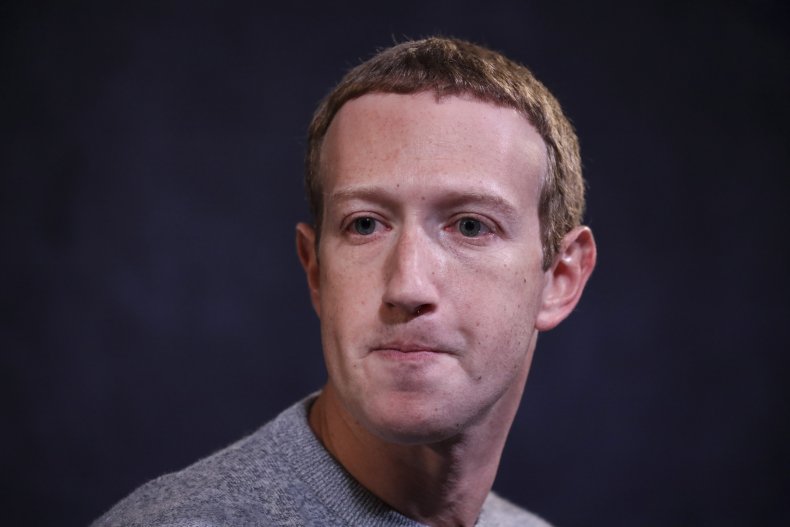 Meta shares on Thursday plummeted 24.5 percent as investors and analysts sold their stocks amid the poor forecast, but on Friday morning, they had stabilized and were trading at $99.54 per share.
Meta CEO Mark Zuckerberg warned that the fourth quarter would also likely see a slump in profits.
Several banks and equity analysts downgraded Meta's stock, with Morgan Stanley citing higher spending on Thursday.
Zuckerberg has been under pressure to focus less on the Metaverse — the virtual-reality world that would be used by millions of people — which has been hampered with technical problems and missed targets.
Reality Labs, the division building the Metaverse, lost $3.7bn between July and September, compared with $2.6bn in the same period in 2021.
Meta's stock has been in freefall throughout 2022, by more than 60 percent.
Rivals such as TikTok have hurt the social-media company, as well as a slowdown in online advertising spending and challenges from Apple's iOS privacy update, which Facebook said would result in a $10 billion revenue loss this year. In February, the company also reported its first-ever fall in daily user numbers.
Peter Garnry, head of equity strategy at Saxo Bank, wrote on Thursday: "Meta has gone from its highest free cash flow in its history in Q4 2021 to the lowest in more than 10 years only three quarters later, as Mark Zuckerberg is betting everything on the Metaverse as the computing platform of the future.
"Investors are telling Mark Zuckerberg to lower his ambitions and spend less money on the Metaverse, but the founder is doubling down, saying operating losses will increase further next year from the current level of $12.7bn in the past year," Garnry added.
"If Mark Zuckerberg does not listen to the market and continues down the 'move fast and break things' mentality on his company's finances in his quest to create a new computing platform for the future, he could end up breaking things so much that Meta gets constrained so severely that it will go on to lose future battles against its competitors."
Newsweek has contacted other equity analysts for further comment.
There was a brutal sell-off of technology stocks this week as other major companies such as Google's owner Alphabet and Microsoft reported poor earnings. E-commerce giant Amazon has also announced a downbeat outlook for the latest quarter.
The poorly received results indicate a slowdown in digital advertising and a cutting of marketing budgets amid soaring inflation. Interest rates have been risen by the U.S. Federal Reserve to tame the inflation, also causing investors to reprice tech stocks.
The tech sell-off looks like to deepen. On Friday, U.S. stock futures on the Nasdaq-100, which includes many tech companies, fell 0.8 percent, while S&P 500 futures lost 0.4 percent.
"My gut feeling is that tech companies are leading where other companies will follow in the coming months," Dan Boardman-Weston, CEO of BRI Wealth Management, told the Wall Street Journal.
However, it was not all gloomy in the tech sector, as Apple posted record revenue in its last quarter, rising 8 percent to $90.1 billion.