Why Are Muslims and Christians Clashing in Nigeria? Dozens Dead Following 'Deeply Unfortunate Killings'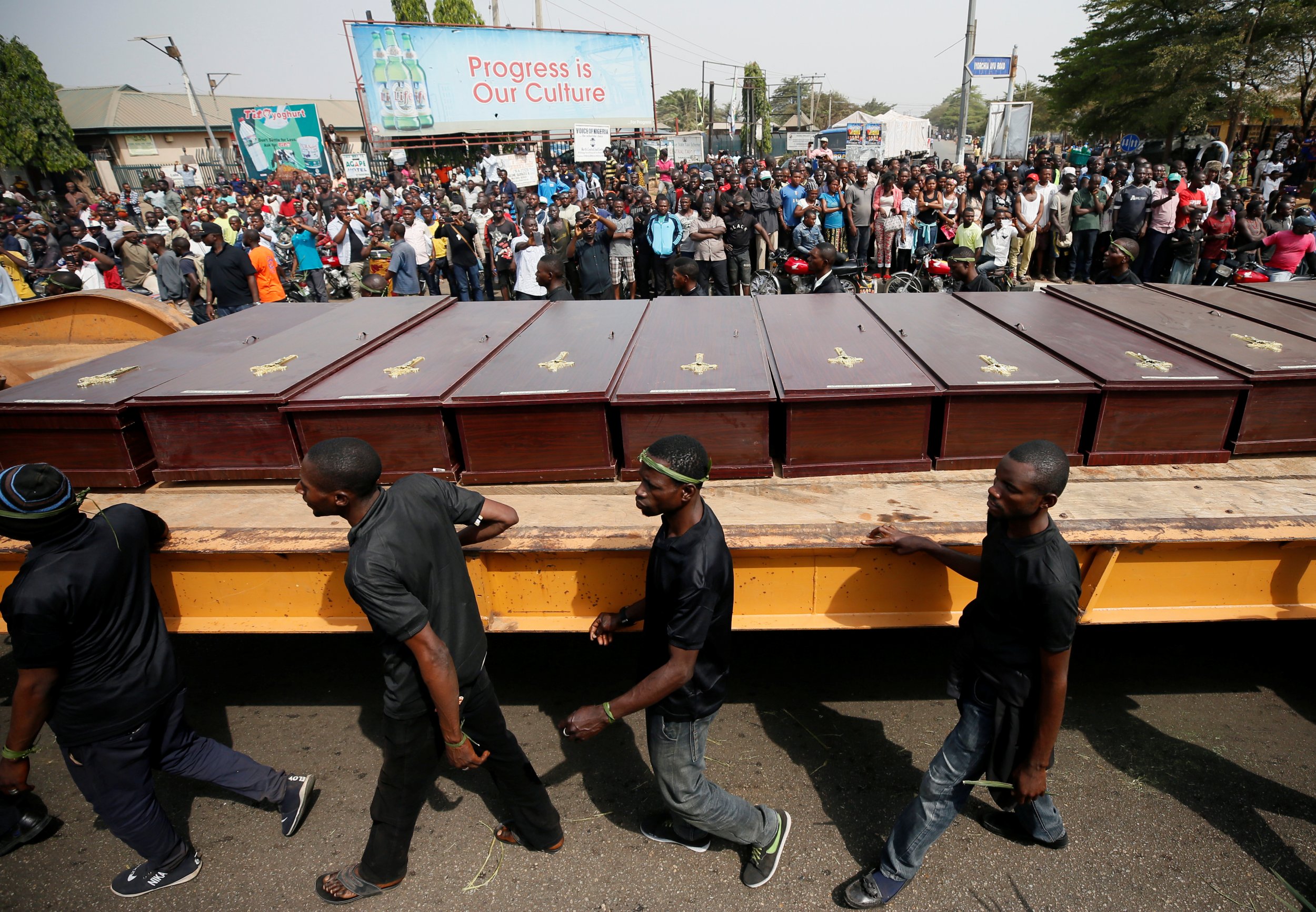 At least 86 people are dead after clashes between local herdsmen and farmers in central Nigeria, regional police have said.
The violence reportedly swept through six villages over the weekend, after ethnic Berom farmers attacked Fulani herders on Thursday, killing five of them, the BBC reported.
The feud between the primarily Christian farming community and the mainly Muslim herdsmen centers around access to farmland and grazing rights, an issue which occasionally sparks violent clashes.
The latest surge of violence in the country's Plateau state has seen 86 people killed and six injured, and around 50 homes destroyed, according to local police. Officials have blamed a spike in gun-running from Libya and security forces' preoccupation with fighting two insurgencies elsewhere in the country for the rise of tit-for-tat clashes.
Read More: Deadly explosion rocks Ethiopia's main square in rally for new leader
"The grievous loss of lives & property arising from the killings in Plateau today is painful and regrettable," Nigerian President Muhammadu Buhari wrote on Twitter. "My deepest condolences to the affected communities. We will not rest until all murderers and criminal elements and their sponsors are incapacitated and brought to justice."
The regional governor, Simon Lalong, said authorities were putting a curfew in place from 6pm to 6am local time, as he visited the villages affected by the attacks.
"While we pray for God's guidance through this difficult time, we will do everything humanly possible to secure our state immediately," he said.
Amid reports of Berom farmers striking first, which then triggered a murderous response, Lalong called for a government investigation of the attack to ascertain the circumstances of the deaths.
The repeated attacks have become a frequent talking point as Senate leader Bukola Saraki warned that such killings could give the impression that Nigeria was "not safe," AFP reported. The lawmaker stressed that it was "important for Nigerians to start having the assurances that the government is decisively responding to the current threat to lives and property."
The Fulani herdsmen have veered further south after droughts in the country's north shrunk the grazing area for their cattle. Their new route has raised the possibility of clashes, bringing them closer to farmland.
President Buhari, who is both Muslim and Fulani, has fallen under pressure to set up an effective policy against more deadly clashes ahead of next year's election. The competition for farmland and the ensuing violence is threatening to eclipse the threat of extremist group Boko Haram in terms as the country's main security concern, according to AFP.