Why Are Nikki and Brie Bella Retiring From WWE? Niki Confirms Exit After Brie's Departure Announcement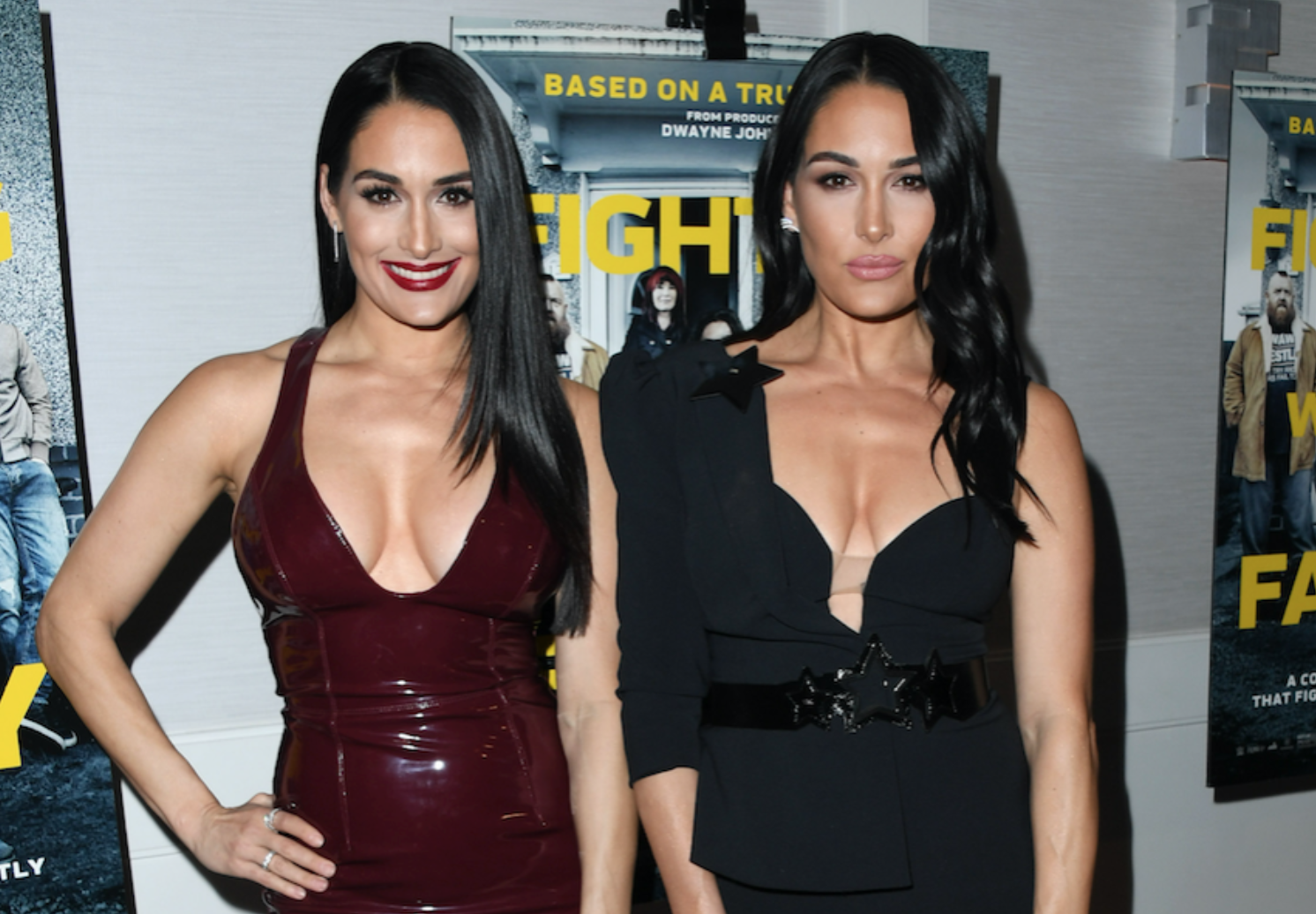 It's the end of an era as Nikki Bella confirmed her plans to exit the WWE after her twin sister, Brie Bella, announced her departure earlier in March.
Nikki, born Stephanie Nicole Garcia-Colace, was a professional wrestler signed to the WWE for 12 years. She shared the news with her family during the Total Bellas Season 4 finale, titled "The Evolution of the Bellas," on Sunday. She cited her age as a factor in her decision to quit.
"The [European] tour was good but I feel like I'm too old for the travel, the travel was really rough," Nikki, 35, explained. "I was like, why am I doing this? I don't feel good. The girls are doing amazing things over there. I really am ready to hang up the jersey, I can say it fully."
JJ Garcia, her brother, responded: "So, you're done? Boots hung?" To this, Nikki simply said, "Yeah." Brie chimed in to respond to Nikki's retirement announcement, saying: "Well, you can hang 'em right next to mine," she said to Nikki during Sunday's episode."
Nikki's retirement announcement comes after Brie voiced her intentions of quitting. Brie, legally Brianna Monique Danielson, first addressed how she and her husband Daniel Bryan intend to spend her WWE retirement in October 2018. The Total Bellas episode about her departure aired March 10. Like Nikki, Brie debuted in 2007.
"Bryan and I have an announcement," Brie began, "I decided that after Evolution, I'm gonna be fully retired. Fully done and that Bryan and I are looking for a house in Phoenix because we're moving back."
At 35, the Bella twins were far from some of the oldest professional wrestlers signed to the WWE. Karl Anderson is 39, Curtis Axel is 39, Austin Aries is 40, Tamina Snuka is 41, and R-Truth is 47.
This trend of older athletes doesn't rest within the WWE alone. New England Patriots quarterback Tom Brady is 41 and still moving forward with his NFL career, even winning his sixth Super Bowls title in February. Serena Williams, an all-star tennis player, has continued her athletic career at 37. "People are seeing the Serena Williams, the Roger Federers, Tom Brady," former Olympic swimmer Dara Torres told CNN in 2017. "Before, no one was doing it, and no one tried."
Representatives for Nikki Bella and the WWE didn't immediately provide comment to Newsweek. E! declined to comment for this report.