Why Are People Boycotting 'Mulan'?
The highly anticipated, live-action remake of Mulan was finally released today—but Disney is already facing a boycott controversy over comments made by Liu Yifei, who plays the eponymous Mulan in the movie.
Hong Kong activist Joshua Wong has called for a boycott of the film following quotes Liu made about her support of the police in the ongoing pro-democracy protests. Hong Kong's police force have been accused of violence towards demonstrators.
During a time of unrest in 2019, the Chinese-born actress—who is an American citizen—shared a post from the Beijing newspaper People's Daily on the Chinese social media platform, Weibo.
"I support the Hong Kong police. You can all attack me now. What a shame for Hong Kong," Liu wrote.
As one of the pro-democracy movement's most prominent activists, Wong has called for "everyone who believes in human rights to #BoycottMulan."
"This film is released today," Wong tweeted. "But because Disney kowtows to Beijing, and because Liu Yifei openly and proudly endorses police brutality in Hong Kong, I urge everyone who believes in human rights to #BoycottMulan."
He added in follow up tweets: "Liu isn't a victim somehow caught in the geopolitical crossfire. Neither is she an icon of feminism if she ignores the suffering of female protesters. She's instead an icon of authoritarianism willfully betraying the values Hollywood purports to champion."
Newsweek has contacted Wong for comment.
The response to Wong's tweet has seen the hashtag #BoycottMulan widely shared on Twitter.
The character of Mulan, a brave heroine who fights for her country, has become something of a symbol for the pro-democracy movement in Hong Kong.
Following her arrest in August, activist Agnes Chow was dubbed by supporters as "the real Mulan."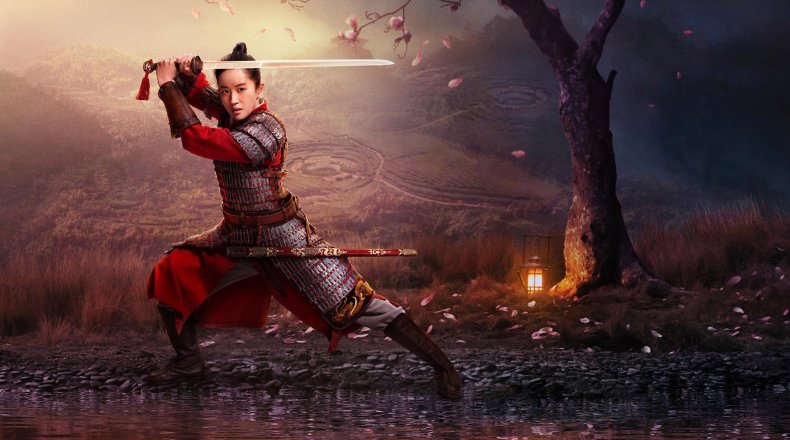 Support for Hong Kong has recently reached Thailand, where student protests demanding democratic changes have been taking place.
Thai student activist, Netiwit Chotiphatphaisal this week tweeted that Yifei's comments were still in the minds' of the pro-democracy demonstrators. "I invite everyone to #boycottMulan #banMulan to make Disney and the Chinese government know that state violence against the people is unacceptable," he said.
This week, amid the backlash she received for her comments, Liu further explained her stance on the situation in Hong Kong, saying she was "not an expert."
"It's obviously a very complicated situation, and I'm not an expert," she said in an interview with Entertainment Weekly. "I hope this all gets resolved soon."
Mulan had been scheduled to be released in theatres in March but was postponed several times due to the COVID-19 outbreak. It is now available to stream on Disney+.