Why Are People Poor? Because they're Lazy, Say Almost Half of Christians in the U.S.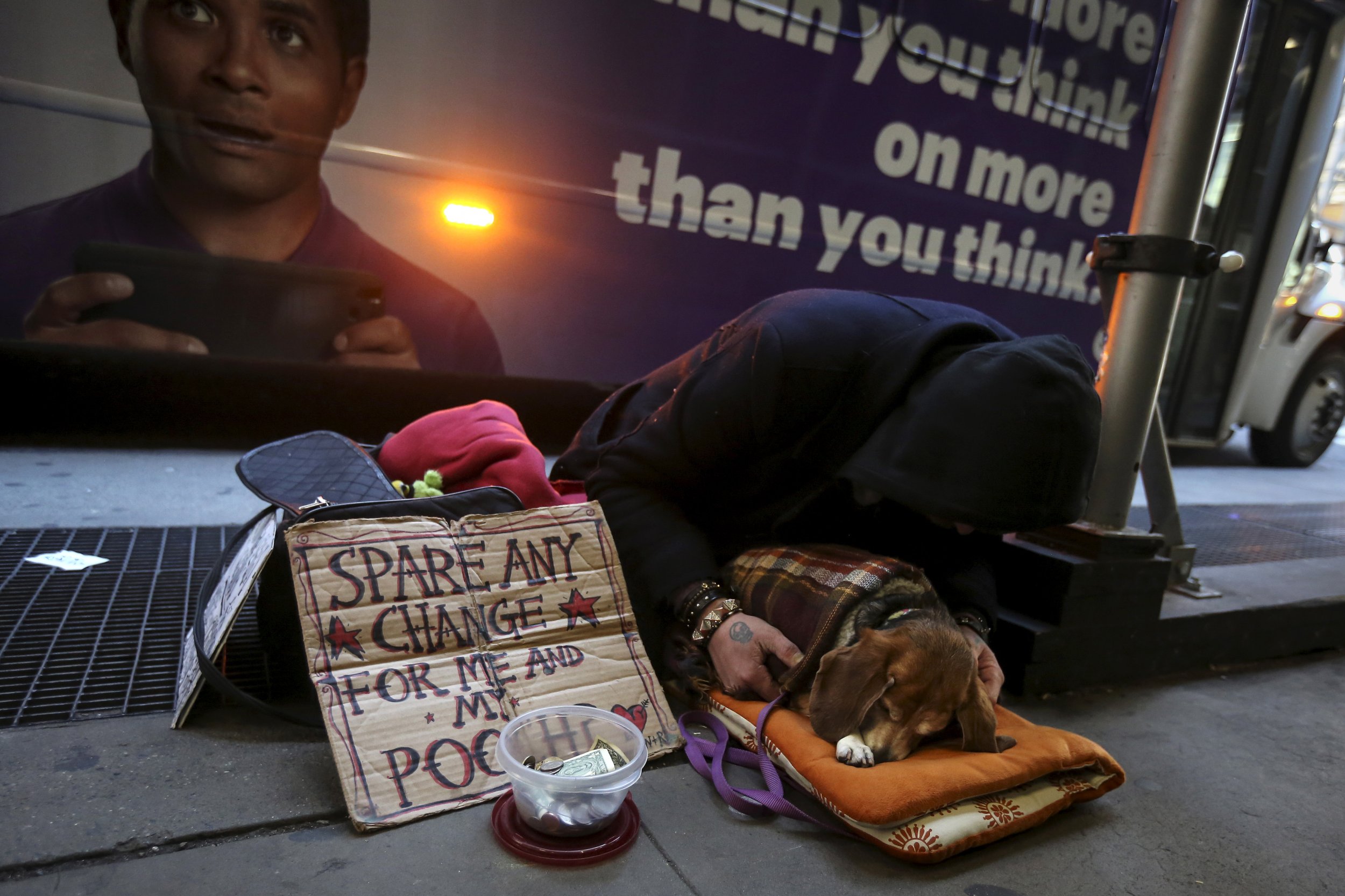 Jesus Christ may have lived as a poor man and consistently been on the side of those with little material wealth, but a poll shows almost half of the Christians in the United States believe people who live in poverty do so because they're lazy. Indeed, Christians, particularly white evangelicals, are much more likely than non-Christians to associate a lack of wealth with a lack of effort, according to a poll from The Washington Post and the Kaiser Family Foundation published Thursday.
Related: Under Donald Trump's tax plan, the rich would get richer and the poor poorer, report shows
The survey, conducted between April 13 and May 1 with a sampling error of plus or minus 4 percentage points, indicated that 46 percent of Christians believed that a lack of effort is generally to blame for a person's poverty, compared with 29 percent of non-Christians.
For white evangelical Protestants, that number rose to 53 percent, with just 41 percent attributing other circumstances to an individual's poverty. Fifty percent of Catholics blamed a lack of effort for poverty.
"There's a strong Christian impulse to understand poverty as deeply rooted in morality—often, as the Bible makes clear, in unwillingness to work, in bad financial decisions or in broken family structures," Albert Mohler, president of Southern Baptist Theological Seminary, told The Washington Post. "The Christian worldview is saying that all poverty is due to sin, though that doesn't necessarily mean the sin of the person in poverty. In the Garden of Eden, there would have been no poverty. In a fallen world, there is poverty."
The Bible states in the New Testament that "the one who is unwilling to work shall not eat," though it is filled with passages urging compassion for the poor.
"Blessed are you who are poor, for yours is the kingdom of God," Jesus says in Luke 6:20. "Blessed are you who are hungry now, for you will be filled. Blessed are you who weep now, for you will laugh."
Jesus also excoriated those who hoarded material wealth and failed to help those with less.
"Rich people who see a brother or sister in need, yet close their hearts against them, cannot claim that they love God," he said in John 3:17.
The message has been echoed by Pope Francis, who has been an outspoken voice in support of the poor and a frequent critic of economic structures that result in so many living in poverty.
"A way has to be found to enable everyone to benefit from the fruits of the earth, and not simply to close the gap between the affluent and those who must be satisfied with the crumbs falling from the table, but above all to satisfy the demands of justice, fairness and respect for every human being," he said in 2013.
Yet while a large percentage of Bible-reading Christians indicated they felt poverty was self-inflicted, 65 percent of atheists, agnostics or the religiously unaffiliated responding to the poll said that difficult circumstances are more to blame when a person is poor.
White evangelical Christians have overwhelmingly backed Republicans in recent elections and, thus, it is little surprise that the gulf in thinking about the causes of poverty is reflected in the political divide. While just 26 percent of Democrats blamed a lack of effort for poverty, the figure stood at 63 percent for Republicans.