Las Vegas Shooting: Will Slicing Open Stephen Paddock's Brain Explain Why He Gunned Down 59 People?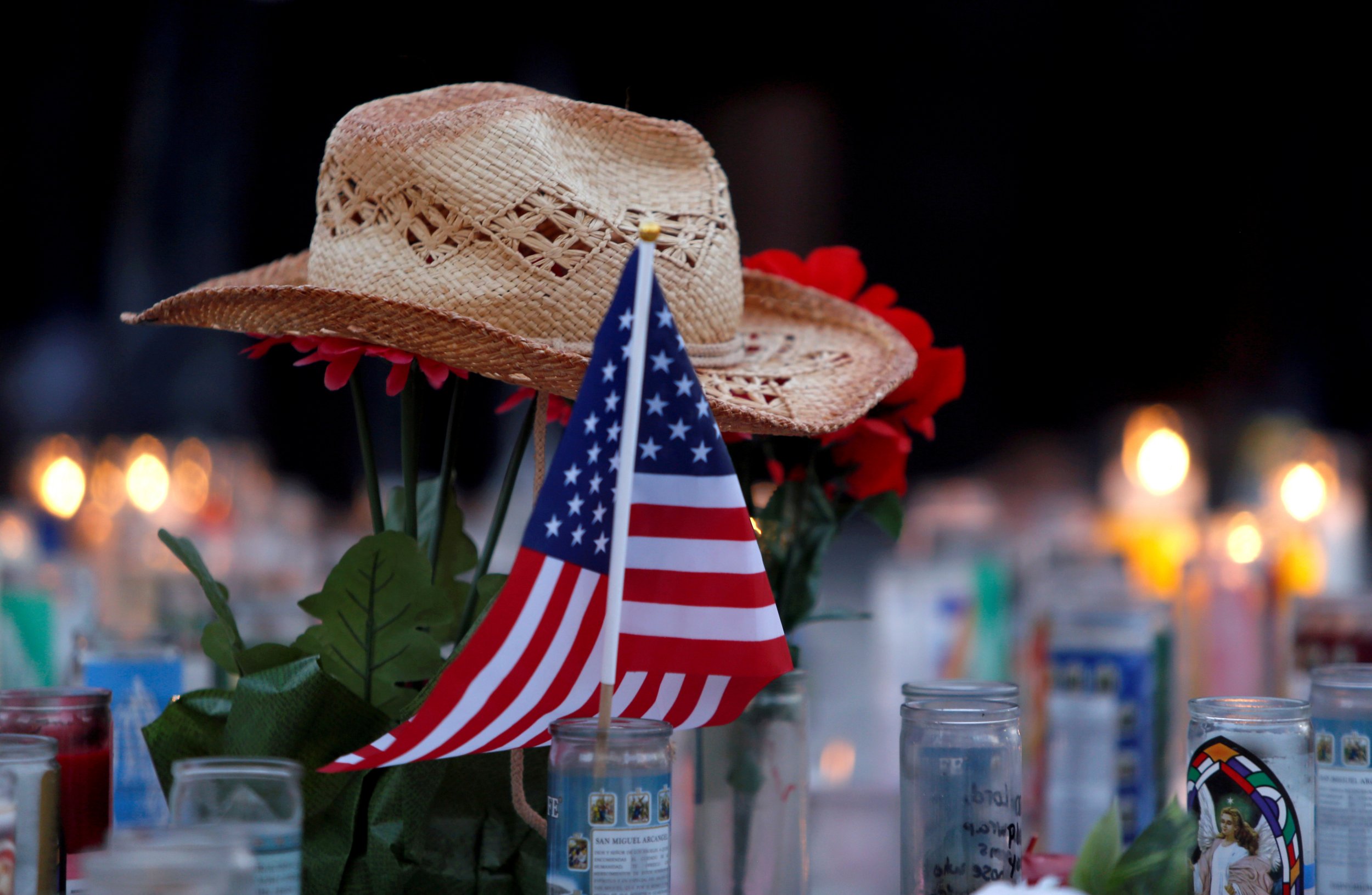 The brain that sat in the skull of the Las Vegas shooter as he planned out his attack, which killed 59 people and injured many more on October 1, was likely damaged when he shot himself in the mouth at the end of the ordeal. Still, it was shipped, at the direction of the Las Vegas coroner's office, to doctor Hannes Vogel at Stanford for a neuropathological examination shortly thereafter.
Why is this being done? Vogel didn't have much explanation to offer, telling Newsweek, "I don't know. I don't make those determinations. Those were all within the auspices of a medical officer's or coroner's office."
In the absence of a clear motive for the shooting, investigators may be pursuing every possible avenue. While there is ongoing controversy when it comes to whether a mental aberrance could explain the shooter's behavior—of which some may see this as a continuation—there is a longer history of these investigations at play.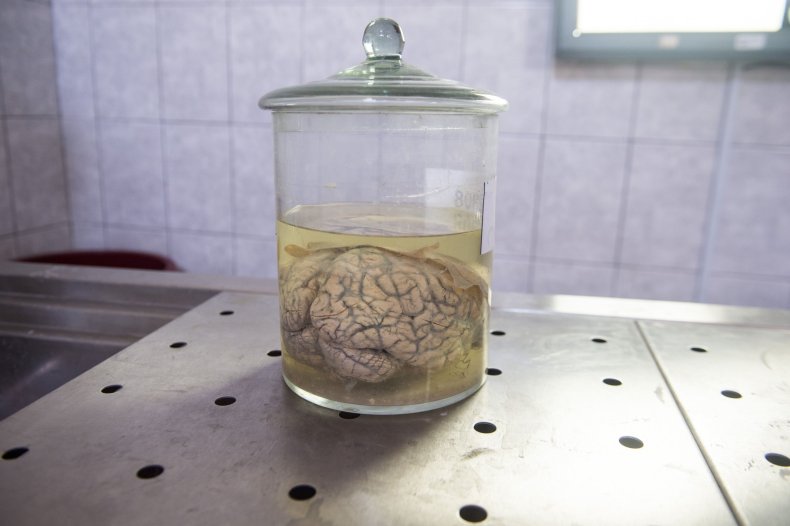 "It's a logical thing to do," Jan Leestma, a neuropathologist who has worked on forensic cases, said. "It will probably be fruitless, because correlating structures of the brain with behavior is cloudy business."
Still, Leestma said, checking for these abnormalities at the very least to rule them out is worthwhile. And in high-profile killings, since the shooting at the University of Texas in Austin on August 1, 1966, in which Charles Whitman took a several rifles and a sawed-off shotgun to a belltower, killing 15 people and injuring 31 others, it's become something of a standard.
The doctor who carried out the ensuing examination of Whitman's brain claimed to have found a tumor, though Leestma has written that the sample was unclear and potentially belonged to someone else. Still, as Leestma put it, the logic became "Well that guy had a brain tumor, maybe this guy has one too!"
The examination of Whitman's brain, which allegedly revealed the presence of a tumor, was more or less botched, Leestma said. "The brain ended up in pieces the size of sugar cubes," Leestma said. When asked if this was a bad thing, Leestma began to laugh, adding that large parts of the brain were apparently thrown out by the examiner.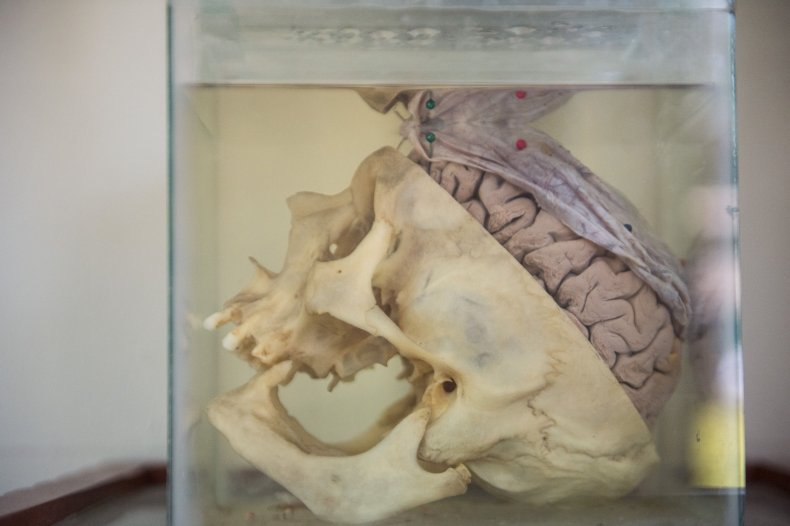 The New York Times details Vogel's approach, which includes a dissection of the brain (involving "cross cutting it like a breadloaf"), as well as a microscopic examination which Leestma describes as "taking small postage stamp pieces" of those slices. "You look at the haystack," Leestma said, "and you see what you can find."
"The brain is like a pink desert. It's rather boring." But sometimes, all of a sudden, "Abnormalities will leap at you."
One abnormality the team may be looking for, according to Karen Weidenheim, a neuropathologist at Montefiore medical center, is a spectrum of neurodegenerative diseases called tauopathies. These diseases are caused by a tangled buildup of plaques made of "tau" protein in the brain. The plaques can cause the fronto-temporal lobe to deteriorate, which can affect the ability to make decisions and sometimes lead to abnormal and occasionally violent behavior. Weidenheim suggested that in someone of the shooter's age bracket, Lewy body disease, a kind of tauopathy, could be something to look for.
"Those disease processes and others should be ruled out in this case," Weidenheim said.
As for the cost of this work, Leestma predicts the cost will be higher than the standard $1,000 to $3,000. "I can imagine this is gonna cost $10,000 or more," he said. (Vogel told the Times the cost of a "basic brain examination" is $500).
The Clark County coroner's office declined to comment about the case but directed Newsweek to a paragraph-long written statement that included this information: "Multiple forensic analyses will be performed on Paddock, including a neuropathological examination of brain tissue at the Stanford University Department of Pathology, which is one of the County Coroner's contracted neuropathology laboratories."
The statement does not address why the procedure is being carried out.
"It's not that you're gonna find something that's gonna solve the whole mystery," Leestma said. "You're probably not. You're likely going to raise more questions than answers."