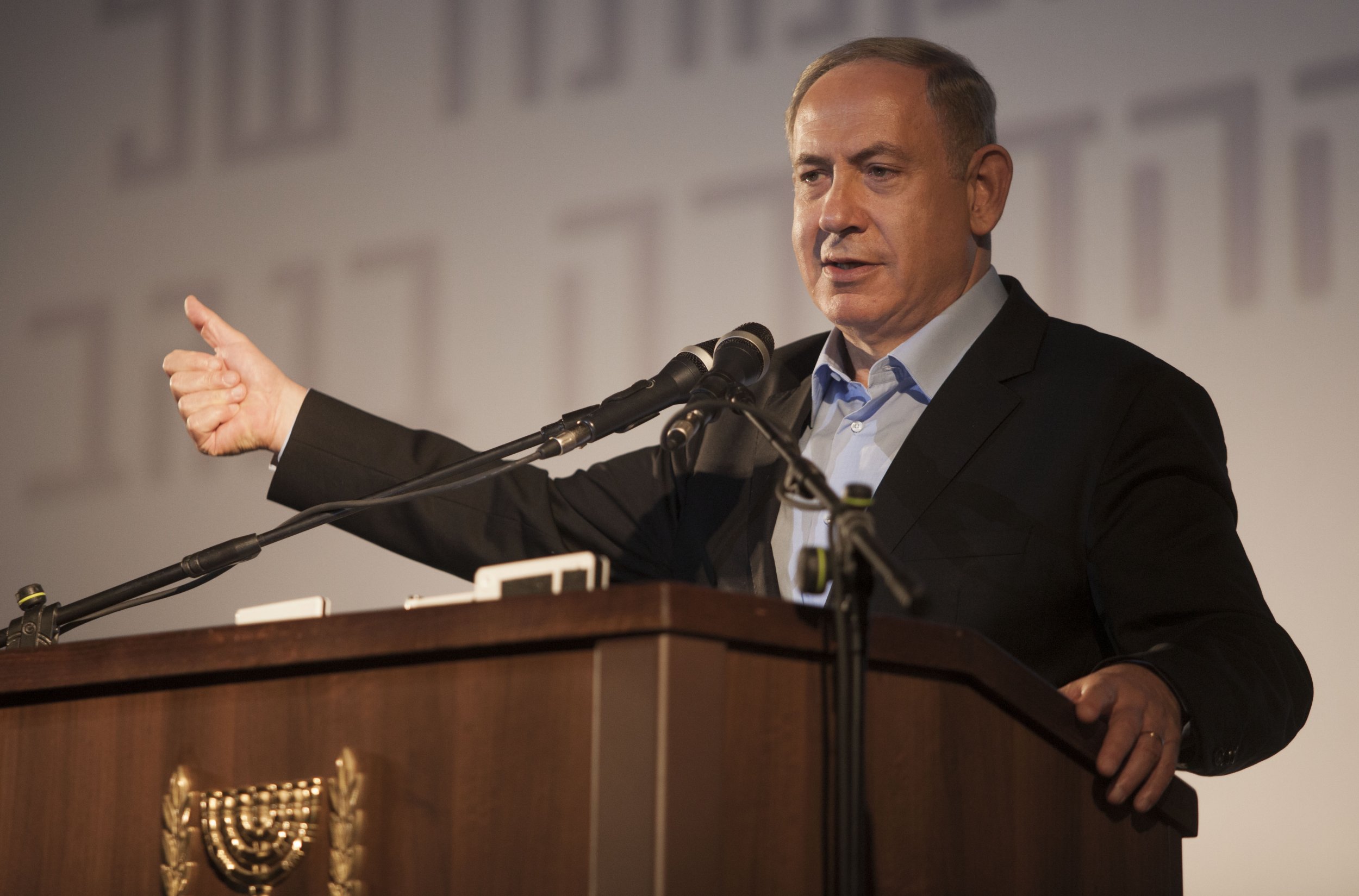 Israeli Prime Minister Benjamin Netanyahu on Tuesday embarked on a landmark visit to two Muslim-majority nations, Azerbaijan and Kazakhstan. It is historically significant as no Israeli leader has traveled to the former Soviet Republics of Central Asia in the 25 years that the countries have had diplomatic ties with Israel.
Top Israeli officials are not frequent visitors to Muslim-majority states because of anti-Israel sentiment in such countries, many of which do not recognize Israel's existence. So why are Azerbaijan and Kazakhstan welcoming Netanyahu with open arms? Three reasons: trade, defense and diplomacy.
Trade
Business is business for Israel. And the Central Asian states represent good business. Azerbaijan and Israel are keen partners in the energy field; Azeri President Ilham Aliyev has said that trade between the two nations is mainly at a "good level" because of "the oil supplies" from Baku to Tel Aviv. Aliyev also said that the two countries are now in talks to develop Israeli gas exports via a pipeline being constructed from his country to Turkey.
In Kazakhstan, Netanyahu discussed trade cooperation and bilateral investments, according to Radio Free Europe. The Israeli leader and his Kazakh counterpart Nursultan Nazarbaev are expected to take part in a business forum that would bring together Kazakh and Israeli businesses. The pair signed agreements on agriculture, innovation and aviation, while also starting discussions on a visa waiver, according to Israeli Environment Minister Zeev Elkin.
Defense
While Netanyahu discussed the fight against extremism with his Kazakh counterpart and Astana is interested in Israeli counter-terror tactics, Azerbaijan is more of a strategic partner. The country, secular despite its population being 98 percent Muslim, borders Iran, meaning that it represents a significant ally for Israel in terms of intelligence. Israel reportedly helps with Azerbaijan's collection of intelligence from the Islamic Republic.
Netanyahu's first meeting of the trip was with Aliyev, who lauded the cooperation between the defense industries of the two countries. He said that Azerbaijan has purchased almost $5 billion in defense equipment from Israel, including drones, radar systems and rifles.
Diplomacy
Israel is looking for warmer relations with the Muslim world and visits to the Central Asian nations come without the baggage that it finds in the Middle East. Netanyahu used his visit to Kazakhstan to lobby Nazarbaev to help Israel's bid to obtain a rotating United Nations Security Council seat. Speaking on Wednesday in Astana, Netanyahu said that Israel had supported Kazakhstan's bid for a seat on the Security Council, which they will successfully achieve when they receive a seat at the table in January.
But the opportunity for Netanyahu to travel to a non-Arab Muslim-majority country is one that boosts Israel's image as a predominantly Jewish nation doing business with its Muslim counterparts. In a region where Israel's majority-Jewish military fights its wars against predominantly Shia and Sunni Muslim opponents, commentators can paint its conflicts as Jews vs. Muslims, particularly with the Palestinian conflict. Relations with Arab countries, such as Egypt and Jordan, still remain secretive because of public opinion.
Netanyahu noted as much in his dual visit. In Kazakhstan, he applauded the country for being the first "Muslim country to embrace Israel" and he lauded the benefits of traveling to Muslim nations in his Baku speech.
"I think there's something else and unique about this relationship: Israel is the Jewish state, it's a Jewish state. Azerbaijan is a Muslim state, predominantly Muslim population. Here you have an example of Muslims and Jews working together to secure a better future for both of us," he said. "And it's an example that shines against the background of intolerance and lack of acceptance and mutual respect."