The barbaric practice of sentencing children to life in prison without the possibility of parole remains one of the most radically inhumane aspects of our criminal justice system.
For those of us who work daily to abolish this practice, the good news is that there are several recent U.S. Supreme Court decisions that deem this brand of sentencing unconstitutional and attempt to limit its use.
The bad news is that despite these decisions and a national trend moving away from this practice, several outlier states and counties refuse to comply with the Supreme Court's most recent mandate, which effectively banned life without parole for all children capable of rehabilitation.
The shameful news is that the United States is the only country in the world that sentences children to life in prison without the possibility of parole, and that children of color – African American children in particular -- and children who have been abused and traumatized are disproportionately handed these sentences.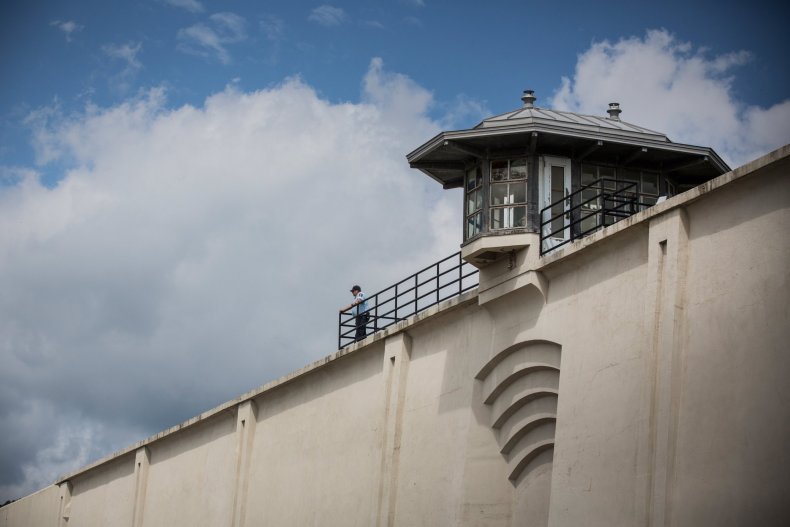 Taken together, these facts lead to a simple conclusion: The time has come to put an end to life without parole sentencing for children.
Sentencing children to die in prison flies in the face of what we know about child and adolescent development.
Young people are more susceptible to peer pressure than adults, and less capable of thinking through the consequences of their actions and assessing risks. They are also uniquely capable of positive growth and change.
That is why the Supreme Court has stepped in four times since 2005 to declare children "constitutionally different" than adults, and less deserving of our country's harshest punishments.
Many states have taken that common sense lesson to heart. Since the Supreme Court's 2012 decision in Miller v. Alabama , which barred mandatory life without parole sentences for children, the list of states that banned life without parole for children has nearly quadrupled, with conservative states such as West Virginia, Utah, and Arkansas leading the way.
In 2011, it was legal to sentence children to life without parole in all but five states. Today, 19 states and the District of Columbia ban the practice.
These reforms are crucial because they bring hope of a second chance to those told as children that their lives were worth so little that they would die in prison. They also speak to the capacity for growth and change that often defines youth.
Take the example of Marshan Allen, who was convicted of murder as a teenager and, because of his role in the tragic loss of another life, a judge was forced to impose two mandatory life without parole sentences. Before he was old enough to vote, he was told he would likely die in a bare, concrete cell.
When Marshan lost his first appeal and could no longer afford an attorney, he did not give up on himself. He frequented the library, learned the law, and fought for his freedom.
While working in many roles at various prisons and earning the respect of prison guards and administrators alike, he also took advantage of every educational and vocational program made available to him. He refused to be defined by his past, but rather remained hopeful for the future.
After serving 25 years in prison, Marshan was resentenced and six months ago he was released. In June he started a job as a Starbucks barista. He is one of a growing number of Americans who were incarcerated as children and are proving themselves to be reformed, hardworking, capable adults.
Unfortunately, so many men and women like Marshan still languish in prison for crimes they committed years, sometimes many decades ago, before they knew how to drive or could vote.
Beyond restoring hope to those sentenced to life in prison as children, and aligning sentencing practices with what we all know about child development, efforts to ban life without parole for children are connected to the larger movement to reform the criminal justice system, end mass incarceration, and advance the cause of racial justice.
Since its inception, America's criminal justice apparatus has been infected by racial bias and defined by injustice. The advent and proliferation of juvenile life without parole sentences is instructive.
In the early 1990s, academics, politicians, and the media perpetuated a narrative that falsely and perniciously equated a growing number of African American youth and other children of color with hyper-criminality and dangerousness.
Those children—deemed "superpredators" —were allegedly devoid of empathy and needed to be locked up forever. During a seven year stretch, from 1992 to 1999, 45 states enacted overly punitive measures that erased the differences between children and adults in the eyes of the law, clearing the way for youth to be sentenced to die in prison.
Although the superpredator narrative—which was unmoored from reality and steeped in stereotypes— was wholly debunked, its influence remains. Since 1992, an African American youth arrested for homicide has been twice as likely to be sentenced to life without parole as a white youth. A sentencing practice rooted in racialized fears is unjustifiable and unacceptable.
Nelson Mandela once said, "There can be no keener revelation of a society's soul than the way in which it treats its children." We should hold our children accountable in age-appropriate ways that focus on rehabilitation and reintegration into society.
By tackling our most extreme sentences for children, and acknowledging that this harshest of punishments is imposed disproportionately on children of color coming from some of our most vulnerable communities, we must come to terms with the fact that race and socioeconomic status play a huge role in determining how much compassion the justice system will show a young person.
This should not be the case – all children are created equal, and there is no such thing as a throwaway child. Our sentencing policies should reflect those truths.
State lawmakers would be well served to join the national trend abandoning the practice of sentencing children to life in prison without a hope of release.
It is imperative that together we work toward a justice system that offers the mercy that all children deserve.
Vincent M. Southerland is the executive director of the Center on Race, Inequality, and the Law at NYU School of Law . Prior to that he served as assistant federal public defender with the Federal Defenders for the Southern District of New York and a senior counsel with the NAACP Legal Defense and Educational Fund.
Jody Kent Lavy is the executive director of the Campaign for the Fair Sentencing of Youth , a national non-profit that leads efforts to replace extreme sentences for children with fair and age-appropriate alternatives, with a focus on abolishing life without parole sentences for youth under age eighteen.