Why Aren't American Women's Rights Guaranteed by Law?
A fight is again brewing within the Democratic Party after they recently announced that they would fund candidates with anti-abortion stances.
Many American women are frustrated that they must continue fighting against legislatures that actively attack their rights.
Unlike in other countries, and despite what most Americans believe, robust anti-discrimination laws do not protect women in the United States.
Other than the right to vote, the Constitution currently does not explicitly guarantee equal rights for men and women.
The 14 th Amendment, created to ensure equality for freed slaves, is often interpreted to include equal rights for women—but not always. The late Supreme Court Justice Antonin Scalia stated explicitly that the Constitution does not prohibit sex discrimination and said that, "Nobody thought [the 14 th Amendment] was directed against sex discrimination."
The United States falls woefully behind other countries when it comes to legal guarantees of equal rights for women. The United States is one of only seven countries that has not ratified the "international bill of rights for women," the Convention for the Elimination of All Forms of Discrimination against Women (CEDAW). CEDAW's provisions cover many areas in which the US is still lacking legal protections, such as equal pay, parental leave, domestic violence, gender parity in power and healthcare access.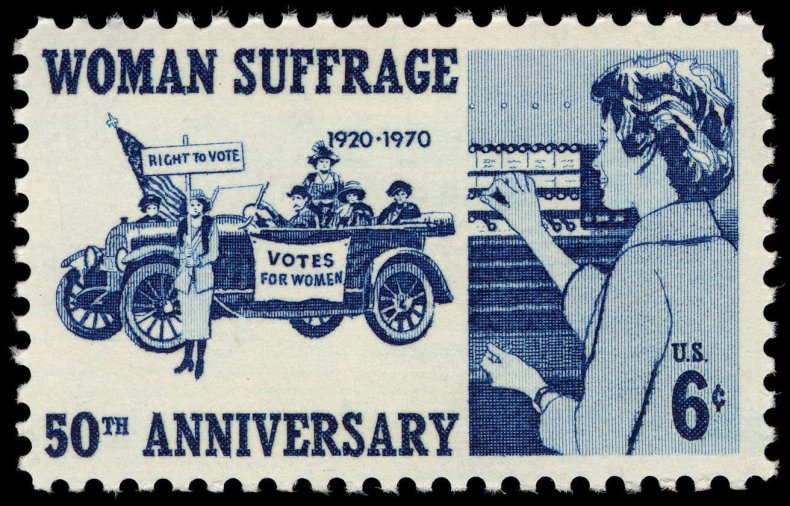 In the courts of countries that have ratified CEDAW, the Convention has been used to strike down numerous laws that criminalize abortion. For example, in 2006, the Constitutional Court in Colombia overturned the country's total abortion ban, based on a challenge from women's rights groups using CEDAW.
President Carter signed CEDAW in 1980 and it has languished in the US Senate for the past forty years, denying women in America a powerful tool for achieving equal rights.
The global gag rule is a prime example of how easy it can be—in the absence of laws that affirmatively guarantee women's rights—for United States lawmakers to restrict women's rights. Reinstating and massively expanding the global gag rule was one of Trump's first actions after becoming President.
The global gag rule requires that as a condition of receiving U.S. government global health assistance, foreign NGOs certify that they will not provide, refer, or even mention abortion as a method of family planning.
Since the 1980s, the gag rule has been used as a political football—implemented and rescinded each time the White House changes political hands—dramatically impacting the lives of women and girls around the world by denying them necessary medical care.
The gag rule builds on the 1973 Helms Amendment, which bars any US foreign aid from being used to perform or provide information about abortion as a method of family planning.
The Helms Amendment's restrictions have been applied to all US aid, including humanitarian aid to women and girls raped in war, violating their rights to necessary medical care under the Geneva Conventions, which are a series of international treaties that protect those not fighting in war, including civilians, aid workers, the wounded, and prisoners.
The gag rule further extends the reach of Helms by limiting what foreign organizations receiving US family planning funds can do with their non-US funds. It censors the information and counseling that women can receive, and gags doctors from providing comprehensive care to their patients.
These restrictions have deadly consequences. Worldwide, about 47,000 women die from unsafe abortions every year, and thousands more suffer from life-threatening injuries due to unsafe abortion procedures. The massively expanded gag rule in conjunction with the Helms Amendment ensures these numbers will increase.
But there is hope. The day after President Trump imposed his deadly global gag rule, Senator Jeanne Shaheen (D-NH) and Representative Nita Lowey (D-NY), along with an unprecedented number of original cosponsors, introduced the Global Health, Empowerment and Rights (HER) Act, a bill that would permanently end Trump's global gag rule. Passage of the Global HER Act would guarantee that US foreign aid promotes health care that is free from stigma and discrimination, prioritizes women's health, and is consistent with the fundamental principles of the United States, including the right to free speech.
The election of Trump has also brought a renewed focus to the fight to ratify CEDAW, which would require the support of 66 Senators. There has been progress at the local level with the Cities for CEDAW movement, which has resulted in a growing number of cities adopting CEDAW ordinances, including San Francisco, Los Angeles, Cincinnati, Miami, and Pittsburgh.
As we celebrate the anniversary of the Geneva Conventions, it is time for the U.S. to take serious action to end sex discrimination and treat abortion and reproductive rights as central to women's equality. The only way to ensure that American women have full access to their equal rights is to codify them in law.
It is long past time for the US to pass affirmative laws that advance gender equality and provide stronger legal frameworks to combat gender discrimination. To do this, we must fight the underlying legal arguments that justify the global gag rule and countless other legislations that restrict women's access to abortion at home and around the world.
Ratifying CEDAW and passing the Global HER Act would be powerful next steps.
Sierra Sippel is the president of the Center for Health and Gender Equity.
Janet Benshoof is the founder and president of the Global Justice Center.