Chicago mayor Lori Lightfoot isn't just a disastrous mayor. She's also a virulent racist. So why isn't she being universally and unequivocally called one?
Lightfoot made an announcement about the one-on-one interviews she'll conduct on the second anniversary of her inauguration. In the name of equity, diversity, and inclusion, Lightfoot pulled a bigoted publicity stunt: she will only allow minority reporters to interview her. Instead of being judged on the quality of your coverage, it's your skin color that matters.
Instead of calling out the racism, some in Chicago media used it to fake deep conversations on race—the kinds they learned about in White Fragility. In other words, they were too terrified to be honest about what the mayor was doing. It's not woke to call out a black lesbian mayor, is it?
The reaction was embarrassing. Outrage would have been the only appropriate response, but there was little of that.
NBC Chicago's Mary Ann Ahern passed up an opportunity to call out the racist stunt, choosing instead to air a standard, milquetoast peace offering to try to downplay the controversy. The next time anyone tells you local journalism matters as newsroom budgets are cut, I hope you remember this segment and tell them journalists should start acting like it actually does matter.
Two white reporters at FOX 35 awkwardly discussed the issue, carefully noting the "important conversation to be having" about newsroom diversity. They seemed to register their discomfort with Lightfoot's gesture but wouldn't condemn it outright. Then, they clunkily asked a black colleague to weigh in.
She said she supported the mayor's "courageous" decision to tackle the issue of newsroom diversity. "Was it the best way to do it, to exclude people? Hey, I'm not here to say," she concluded. Actually, that's exactly what journalists are there to do: weigh in and hold public figures accountable.
Chicago Sun-Times columnist Mary Mitchell treated Lightfoot as a hero for highlighting the media's diversity problem that she, as a black journalist, was nevertheless able to overcome.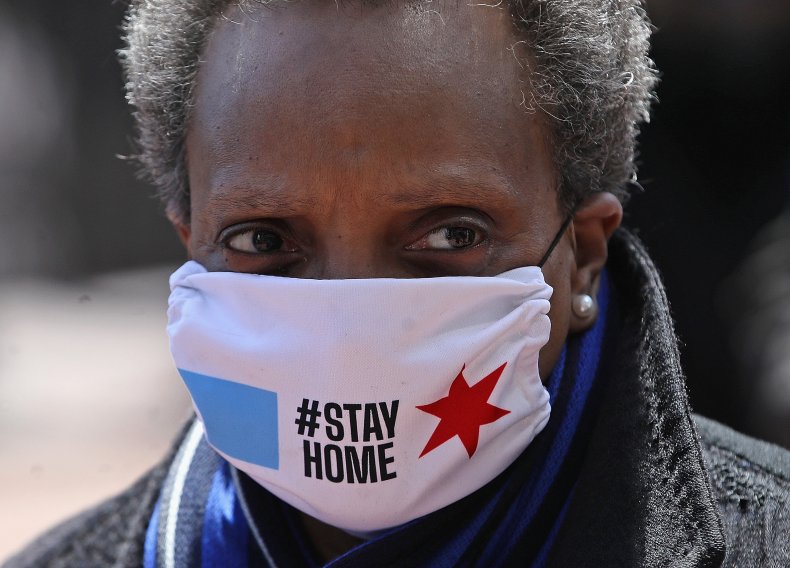 "The lack of diversity is a subject that newsrooms have wrestled with for decades," Mitchell wrote. "Lightfoot just dragged it out into the light of day for the public to see. Now it's on newsrooms to deal with. After all, we are purveyors of the truth, and this truth is staring us in the face every day."
There's only one reasonable response to Lightfoot: universal condemnation. That's all any racist move should earn. It should get the same response one would get if one opted to only talk to white journalists.
Progressives' obsession with race is toxic. Rather than supporting equal treatment, their end goal is to judge people solely on immutable characteristics. In their view, you're more worthy of praise, access and status because of your identity. It's critical race theory (CRT) in action.
CRT teaches people to view everything through a radical racial lens which casts everyone as either the oppressor or the oppressed. At its core, CRT teaches that all whites are oppressors and all minorities are oppressed. Whites have power, minorities do not. Racism, CRT believers claim, is all about power.
This ideology is now a prevailing viewpoint for progressives and it's convinced millions of Americans to accept behaviors once rightly called out as racist.
The societal ideal was once to be judged by the content of one's character rather than by skin color. But CRT has changed that; character no longer matters. It's all about intersectional identity.
That Lightfoot used racism to promote "equity" is what allowed her to get a pass. Instead of being called out, CRT adherents justify the odious behavior because they see it as a means to correct perceived historical and contemporary injustices.
It's just too bad that those who foolishly think Lightfoot actually cares about minority journalists don't press her to do more to save the minority-majority victims of gun violence plaguing her city. But tackling that issue, one that matters so much more, would take more than a PR stunt.
Jason Rantz is a frequent guest on Fox News and is the host of the Jason Rantz Show on KTTH Seattle, heard weekday afternoons. You can subscribe to his podcast here and follow him on Twitter: @jasonrantz.
The views expressed in this article are the writer's own.