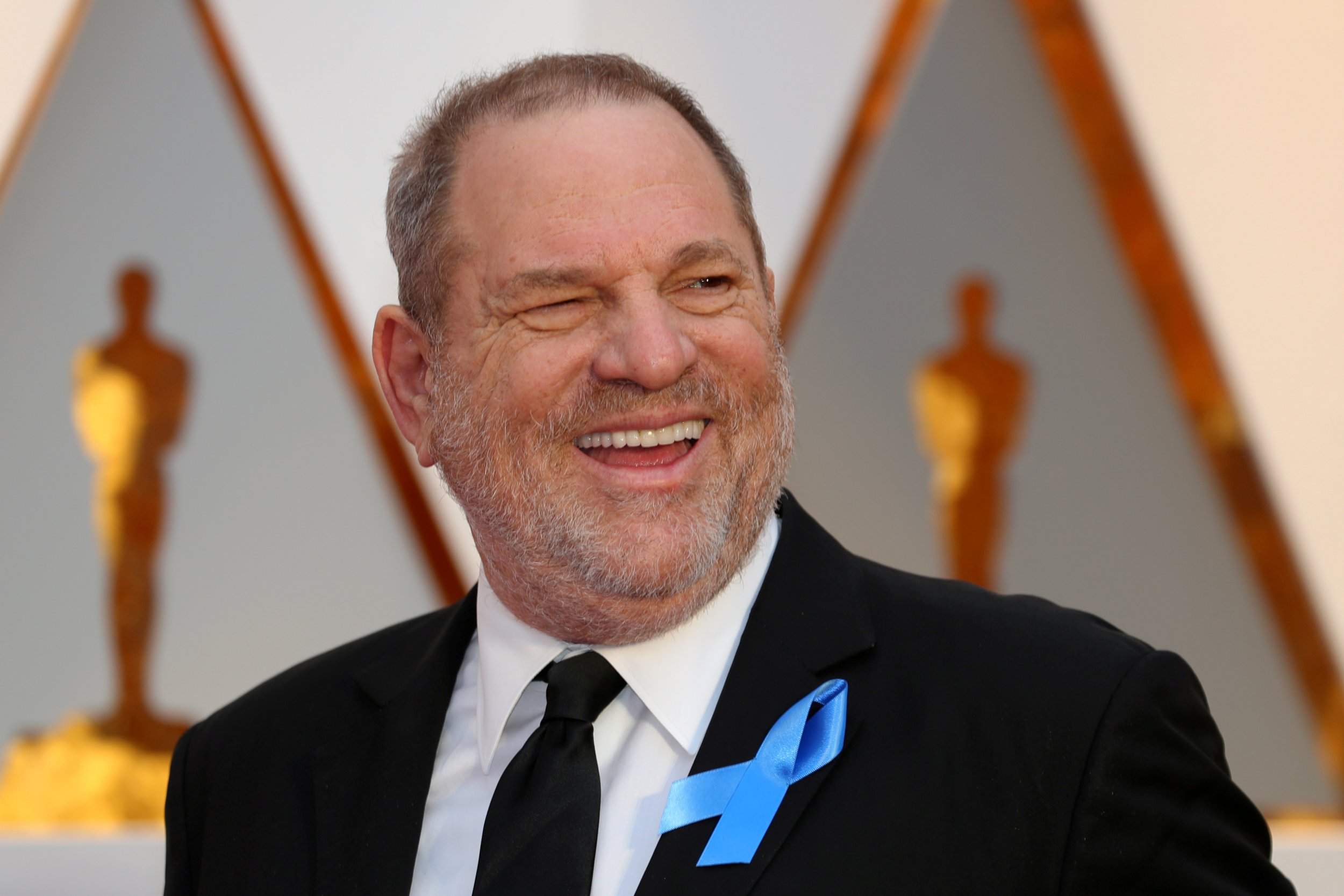 The Harvey Weinstein sexual harassment scandal got personal for me when he pledged $5 million for women filmmakers at University of Southern California in his "apology," offered up after being exposed in the New York Times for decades of sexually assaulting actresses. I'm a director, and I'm sick of the harassment too. Women behind camera also have to fend off "handsy" producers too frequently, and a girl doesn't always have a boom-pole when she needs one.
I've been pressured for massages and for sex, when all I was seeking was a break, like so many other writer/director/producers. And I've served on faculty at the famed USC School of Cinematic Arts, so I didn't want Weinstein's filthy hands anywhere near me or my fellow women in film. USC sent him the same message I would have, but in stronger words: "Harvey, you can keep your blood money!"
Not that all women behind the camera couldn't use some help. The student body at USC School of Cinematic Arts, like many other film schools, is roughly 50 percent women. Out in the industry, that drops to a lousy 7 percent. There's been no progress on this front for decades. In fact, the gender gap in Hollywood got even worse in 2016, and in our post-Weinstein world, it's now obvious why. No one should have to take pepper spray with them to work. In such a hostile environment, diversity plummets, like Thelma and Louise heading over that cliff.
In the real La La Land, a producer who said he was interested in my work brought out a bottle of absinthe, lurched at me until he had me pinned me down on his couch, then said, "Fuck me or leave."
I left.
The Hollywood producer/agent who offered to introduce me to all the studios didn't even waste the expense of a bottle of absinthe. He just whipped out his camera, bragged about how big his lens was, then told me he wanted to take photos of me—naked. "They'll be in black and white," he said, "So it'll be artistic."
I was seeking talent representation as a director not an actress, I said, "And I don't direct naked."
A short time later, he told me his "books were full," and wasn't interested in representing me.
At an international film festival, a festival director expressed interest in premiering the debut feature documentary I'd directed—a break every director dreams of. He then asked me to his hotel room that night. When I got there, he asked me to sit on his lap. Then he asked me to stay the night.
I did not. I wasn't selling anything but my film. And his proposition felt not just coercive, but so clichéd.
Each of these ugly scenes was depressingly familiar. I was being treated exactly the way I'd been treated when I was an actress. And I hadn't imagined it could ever be as bad as it was in those early days. Back then, a very popular (and powerful) TV star in Australia asked me to audition for him, topless—for his gardening show.
When producers couldn't envisage me behind the camera, (me or any other "girl"), I gave the idea of going in front of camera one more chance. I was offered the lead role in a movie, but it didn't last long—the producer who called me "hot stuff" dropped me from the picture after I refused to share his bed. We were on location, and he booked me into his one-bed hotel room, for "budgetary reasons."
There were no happy endings to this story – only more crude come-ons from men with the power to write me a future. All the lechery in Hollywood is often dismissed as a product of the casting couch (Weinstein even tried to use that excuse to explain his predations), but it's not the "casting couch." It's pervasive sexual harassment, and it goes on in every dark corner of Hollywood.
Our industry is not safe for women or children. Women who want to work in this business have to network with rapists. But USC's rejection of Weinstein's millions showed that you can't always get what you want, even in La La Land. His crude attempt to buy absolution triggered a flashback that is now running through my mind like a movie montage.
I'd been standing in a hallway of USC's Stephen Spielberg Building (built with his donation), talking with one of my mentors on the teaching staff. I was serving on faculty in the production division (a resident filmmaker role), and he was advising me on the sound mix on a film I was working on. I'd hit a wall, so he kindly offered to look at my cut. The edit suites are in the basement. "Shall we get a room?" he said. "Sure," I said, then winced. Another faculty member had just passed us the corridor. Had he overheard my mentor asking me, "Shall we get a room?"
We headed down to the basement, and found a room. And we got to work – on my edit. A short time later, a staff member interrupted us, without reason. It had never happened before. She seemed surprised to find us editing. "Just checking that everything is ok here?"
"Yes. All's fine," we both said. Because everything was fine. And maybe that's because the USC film school faculty is connected to Hollywood, but isn't Hollywood. And, as with all prestigious universities, there are standards. There are codes of conduct. And there was absolutely no sexual harassment going on.
If only Hollywood could learn a few things from the USC film school.
Wendy Dent is the writer/director/producer of award-winning documentaries, including "December 25" and "Dear Juliet.'"She is a former actor and visiting scholar at University of Southern California School of Cinematic Arts, as well as a World Economic Forum Young Global Leader.