Why Ariana Grande's 'Imagine' Is About Mac Miller, According to Fans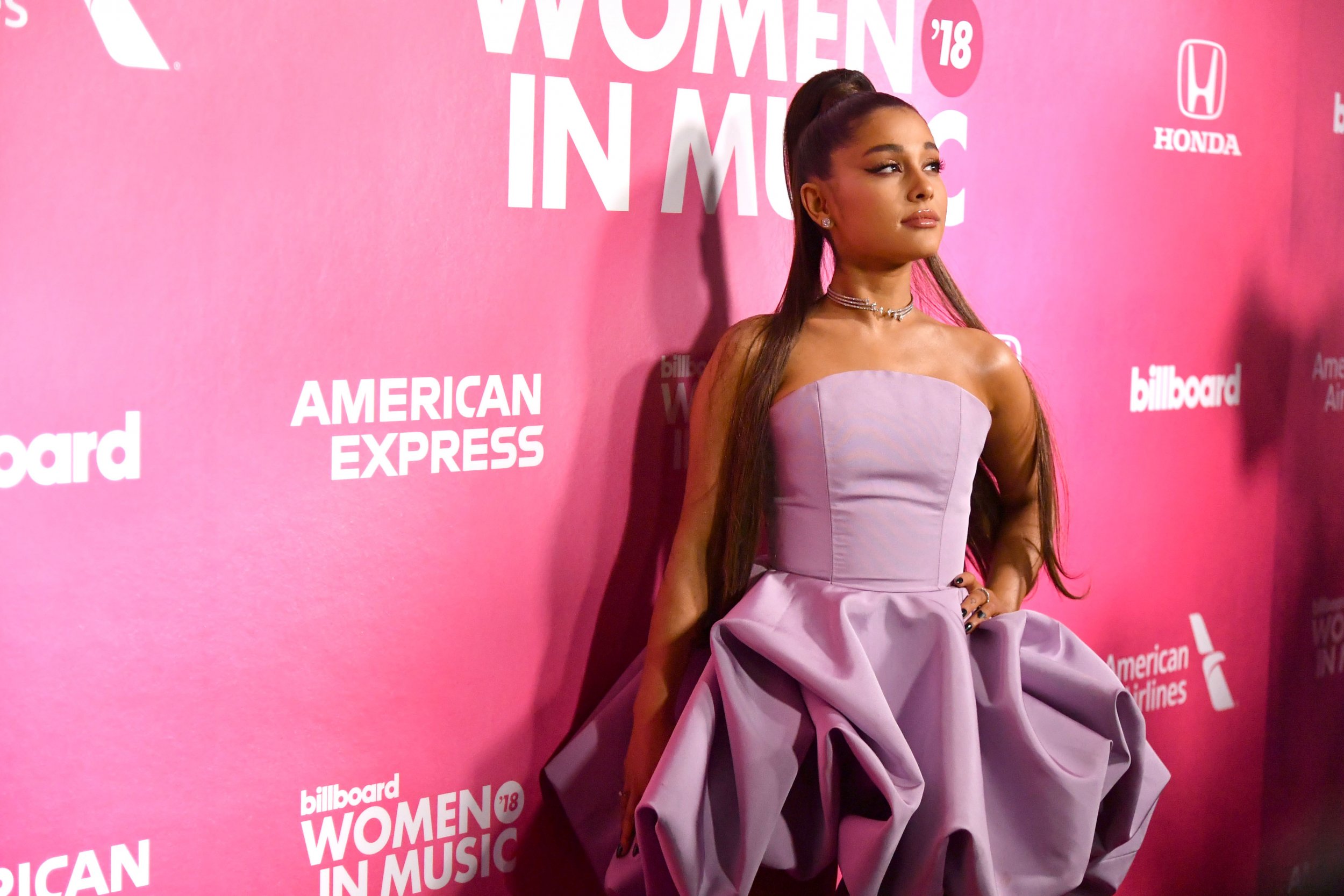 Ariana Grande released her dreamiest track yet, "Imagine," on Friday, and the singer's devoted fan base suspect the single is about her late ex-boyfriend, Mac Miller.
"Imagine" is the first promotional single to debut from Grande's upcoming fifth studio record, Thank U, Next, which follows her album, Sweetener, which was released in August. According to Genius, "Imagine" tells the story of "an unattainable love that is 'now and forever' unreachable, and has been compared as the opposite of 'Thank U, Next,' whose central message is about self-empowerment.'"
The "Imagine" lyrics:
"Knew you were perfect after the first kiss/Took a deep breath like, 'Ooh'/Feels like forever, baby, I never thought that it would be you/Tell me your secrets, all of the creep shit/That's how I know it's true/Baby, direct it, name in the credits/Like the movies do/Click, click, click and post/Drip-drip-dripped in gold/Quick, quick, quick, let's go/Kiss me and take off your clothes/Imagine a world like that."
Grande's lyrics don't specifically pinpoint a particular guy from her past. She dated Big Sean, dancer Ricky Alvarez, Jai Brooks and Nathan Sykes. She was also famously engaged to Saturday Night Live's Pete Davidson.
Arianators reasoned over why the song was about the Pittsburgh native.
For one, Miller had a large tattoo on his upper arm with the word "Imagine" in cursive.
Fans noticed that "Imagine" seemingly responded to lines featured in Miller's song "Cinderella" from 2016's The Divine Feminine. "Cinderella" featured the line "When you hungry I can shut you up with stir fry," and Grande's new song goes, "Staying up all night, order me pad Thai." While Miller said, "You used to tell me all the time I ain't your type," Grande's "Imagine" has, "Baby I never thought that it would be you."
Grande has remained coy about who inspired "Imagine," but Genius noted how the track's inspiration "likely lies in the death of Grande's ex-boyfriend Mac Miller, who passed away from a drug overdose shortly after the pair's breakup." Genius additionally suggested how "Imagine" was about the "unattainability of their love now that Miller has passed." Grande had stated in May via Twitter that "Cinderella" was the only song on Miller's The Divine Feminine that was about her.
Thank U, Next doesn't have a release date as of yet. Grande has said on social media that "a lot of this album mourns failed yet important, beautiful relationships" she has experienced. The Nickelodeon alum claimed the album was also about her significant growth and independence, and that it explored "denial" as well.
Grande explained her reasons for making "Imagine" Thank U, Next's first promotional single, tweeting on Wednesday, "I think it'll balance the energy between thank u, next and seven rings nicely as those are super self assured / commanding and this one is more vulnerable / unsure. I wanted to mix up the energy a lil bit as both of those themes are equally prevalent on the album / in my life rn."