Why Is The Arnold Schwarzenegger Hit 'Kindergarten Cop' Being Banned?
It looks like the crime comedy Kindergarten Cop has been given a permanent time-out. The 1990 PG-13 Arnold Schwarzenegger film, which was slated to be shown at a drive-in film festival in Portland, Oregon has been removed from the lineup. Anti-police critics, lead by local author Lois Leven claimed that the film promotes "school-to-prison pipeline" and romanticizes over-policing." The film has also been likened to Birth of a Nation, along with Gone With the Wind.
Kindergarten Cop was meant to kick off Portland's Northwest Film Center's Cinema Unbound Drive-in Theater series on August 6, paying tribute to movies that were filmed in Oregon. Instead, a documentary celebrating late Civil Rights activist representative John Lewis will be shown.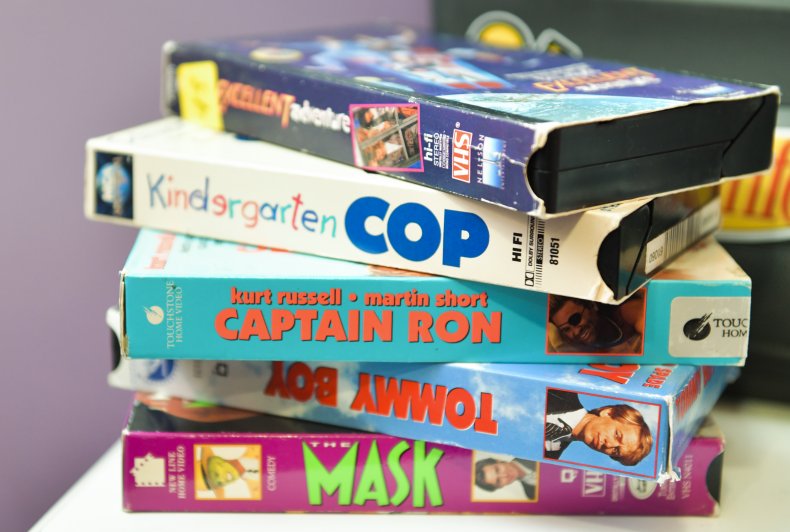 "What's so funny about School-to-Prison pipeline?" Leveen tweeted on August 1. "Kindergarten Cop-out. Tell @nwfilmcenter there's nothing fun in cops traumatizing kids. National reckoning on over-policing is a weird time to revive Kindergarten Cop. IRL, we are trying to end School-to-Prison pipeline."
"There's nothing entertaining about the presence of police in schools, which feeds the 'school-to-prison' pipeline in which African American, Latinx, and other kids of color are criminalized rather than educated," she added. "5- and 6-year-olds are handcuffed and hauled off to jail routinely in this country. And this criminalizing of children increases dramatically when cops are assigned to work in schools."
"Yes, KINDERGARTEN COP is only a movie. So are BIRTH OF A NATION and GONE WITH THE WIND, but we recognize films like those are not 'good family fun,'" Leveen concluded her Twitter thread. "They are relics of how pop culture feeds racist assumptions."
A spokesperson for the Northwest Film Center said that they considered not only Leveen's comments in their decision, but "a dozen others, including Black community members who asked us to consider opening the Drive-In with a different movie," Williamette Week reported on August 3.
Kindergarten Cop follows Kimble (Schwarzenegger), an undercover cop posing as a teacher assigned to take down a drug kingpin. At the end of the comedy, Kimble quits the police force and becomes a teacher. Despite the heartfelt, full-circle ending of the crime comedy, Leveen still called for banning the film from the drive-in festival.
The call to ban Kindergarten Cop is the latest in folks demanding a change to controversial films. HBO Max previously removed Gone With The Wind from its streaming platform, and reinstated it with an introduction that provided historical context. Jacqueline Stewart, University of Chicago professor in the department of Cinema and Media Studies and Turner Classic Movies host, said that it is an "opportunity to think about what classic films can teach us."
Birth of a Nation has also been criticized for its depiction of African Americans. Academy Award-winning filmmaker Spike Lee spoke out in favor of the 1915 movie. He noted that he shows it to his film students at NYU. "I think that that should be seen," he explained during an appearance on The View in June. "I think that one of the most racist films ever, D.W. Griffith's Birth of a Nation, should be seen. I show that film in my class. I'm a tenured professor at NYU."