Why Ballerina Misty Copeland Might Be the Golden State Warriors' Biggest Fan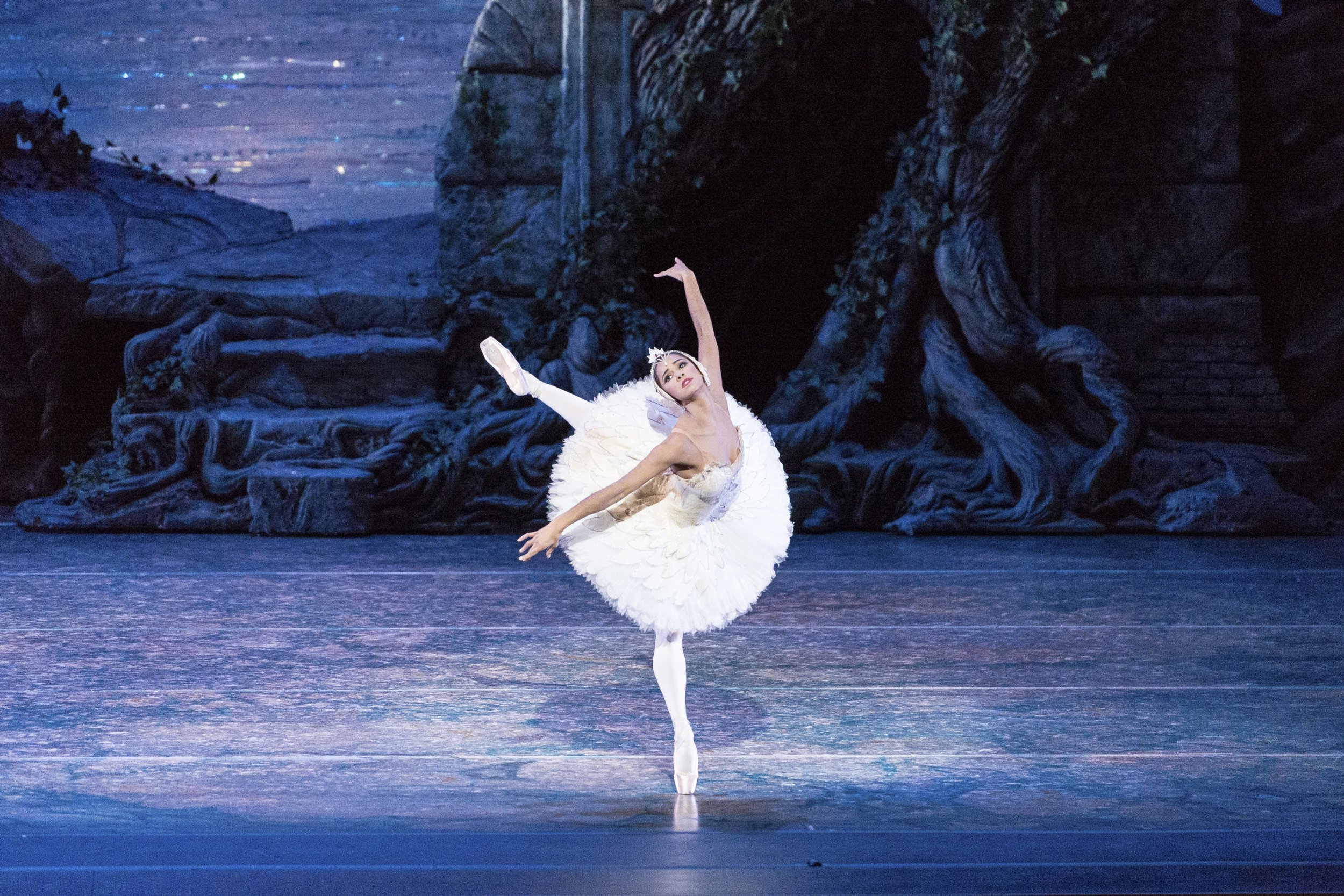 Scroll through Misty Copeland's Twitter feed, and for the most part you'll find what you'd expect from arguably the most famous ballerina of our time. The first African-American woman to be promoted to the prestigious role of principal dancer at American Ballet Theatre, Copeland has become a household name for a general population whose interest in ballet is otherwise rather minimal.
Her Twitter account, where she has upward of 112,000 followers (peanuts compared with some of her other social media accounts), is full of photos and videos of her dancing, retweets of notes from fans (including pint-size ballerinas hoping to follow in her footsteps and audience members raving about her live performances), promotions of her most recent book, Ballerina Body, articles written about her, her Under Armour ads and other odds and ends.
But one unexpected pattern stands out: Copeland is constantly retweeting missives from and about the Golden State Warriors. The two most recent messages on the ballet star's feed as of Monday morning, in fact, are retweets proclaiming the Warriors' victory over the Cleveland Cavaliers in Game 2 of the NBA finals on Sunday. Nine entries, or nearly 20 percent of activity on her time line since May 1, have had to do with her favorite basketball team. In other words, Misty Copeland is a serious fan. But her own fans know that her love for the Warriors stretches back several years.
"You have no idea," Copeland told one interviewer who asked how hard she was rooting for the Warriors back in April 2015, when the documentary A Ballerina's Tale had its world premiere at the Tribeca Film Festival. "I have been following the Warriors for maybe a decade, so I've seen all the hard times," she said. "They're just an incredible team of brothers. They're like a true family that has worked their butts off to get to this point, so, oh, I am rooting hard." Later that year, in a list of 25 fun facts about herself for Us Weekly, Copeland described what that looks like: "I'm decked out in my Golden State Warriors tank top and wristband at every Warriors basketball game I go to."
Copeland has continued to wax poetic about her beloved Warriors at every opportunity. When Stephen Curry was named in the Time 100 Most Influential People of 2016, Copeland wrote the entry about him. "I'm in awe every time I see Stephen Curry play," wrote Copeland, who also made Time magazine's list and appeared on one of its five covers the previous year. "He combines a never-before-seen skill set with the panache and flair of a great performance artist. These skills and an amazing sense of the moment allow him to fearlessly lead his record-setting team by simultaneously fitting in and standing out, allowing his teammates to thrive and willing them to victory time and again.
"Many of our sports heroes are sold to us based on their superhuman skill level. But every so often we get to experience one who combines these superior physical gifts with humility and grace while also letting us into his life to share the journey to greatness with him," she added of her fellow Under Armour athlete. "Stephen Curry is a true role model. I can relate to his underdog story. He is showing us all how through belief in yourself, hard work and dedication, it is possible to achieve your dreams, prove your doubters wrong and go from an underdog to a Warrior. Lucky for us, he's just getting started."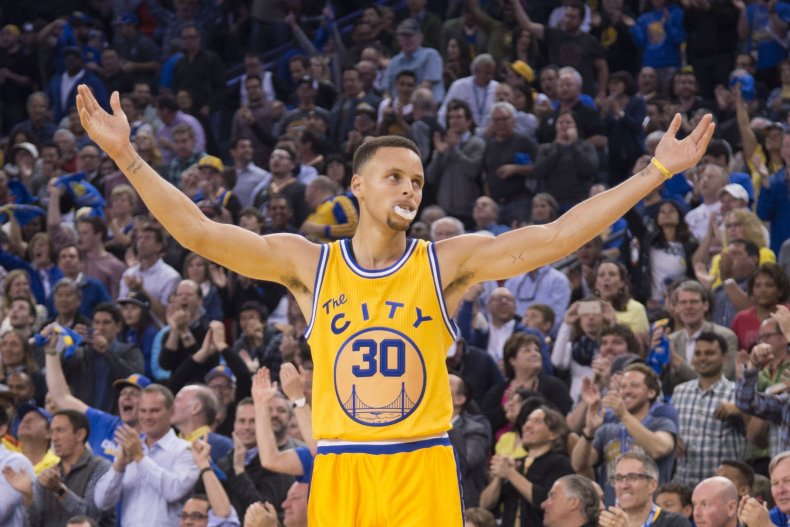 But it isn't just Curry. Copeland, whose mother was a cheerleader for the Kansas City Chiefs, saw a lot of basketball and football with her family. "I grew up watching so many different teams, but I've never seen anything like the connection that the Warriors have just as teammates," she told Sports Illustratedjust this past April, agreeing with her host that their performances could be compared to a ballet. "It's effortless and it's beautiful… They really truly work together like a beautiful dance."
As Copeland graces the stage of the Metropolitan Opera House in Manhattan this month, dancing lead roles in The Golden Cockerel, Le Corsaire and Swan Lake, the Warriors are facing the Cavaliers in the NBA finals for the third season in a row. Her team won four games to two in 2015, lost four to three last year, and won the first two games in this year's series. While it remains to be seen whether Curry and his teammates will prevail to take back the title in 2017, they can count on Copeland to continue cheering them on between ballets.