Why Bella Thorne's OnlyFans Fortune Has Angered Sex Workers
Former Disney star Bella Thorne has earned herself a massive fortune by entering into the world of OnlyFans—the subscription service that allows users to earn money by sharing adult content considered too explicit for Instagram and other sites with their paying 'fans.'
22-year-old Thorne now says she's already made $2 million from her page after she joined the platform less than a week ago, after charging users $20 a month for access to her feed. She is also the first creator to make $1 million in a single day on the platform.
Thorne told Paper: "OnlyFans is the first platform where I can fully control my image; without censorship, without judgment, and without being bullied online for being me."
She also told the L.A. Times she will use her experience with OnlyFans as research for a movie she wants to make and star in with The Florida Project director Sean Baker.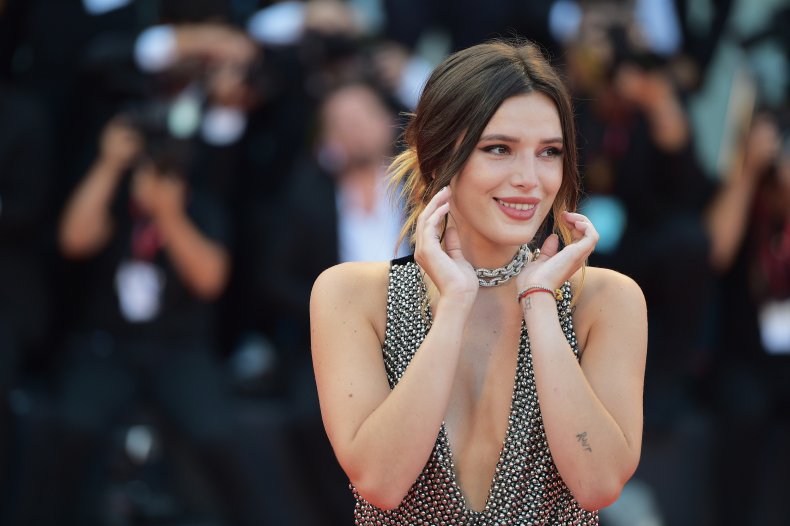 OnlyFans is primarily used by sex workers but other celebrities who have accounts on the platform include Cardi B, Blac Chyna, YouTuber Tana Mongeau, former WWE star Enzo Amore and some Real Housewives personalities.
And the infiltration of high profile figures using the site is garnering backlash from the non-famous sex workers who made OnlyFans the success it has become in recent years.
Much of the discourse is taking place on Twitter where OnlyFans users are speaking about how they use the site to pay their bills, but are worried a huge celebrity will take their subscribers from them.
One tweet reads: "Sure u could sub to Bella Thorne's onlyfans for non-nudes at $16/month. OR You could sub to real SWers that charge far less, post far more, and are genuinely grateful to you for helping us pay our bills. YKNOW JUST A THOUGHT."
While another added: "Bella Thorne making an OF has me torn, cuz yay normalization of sex work, but boo cuz celebs and capitalism are going to ruin the platform soon."
One Twitter user explained: "Obviously, direct comparisons can't be drawn. OnlyFans being hijacked by celebs over the sex workers who found solace there is a different dynamic, but it's worth noting how dominance of the mainstream in formerly niche places always ends in the exclusion of those who started it."
Thorne's sister Kaili Thorne addressed the backlash herself on Instagram where she urged: "Don't hate the player, hate the game."
She said: "I'm a creative. I'm stealing your work because you're not creative. All your bios say the same thing—'Insatiable s***.' Get creative and maybe you'd keep your clientele."