A growing number of people believe the U.S. and China are entering a new cold war. If this suspicion is true, then why, one wonders, is the Biden administration buying surveillance equipment from China?
Last year, the Senate Homeland Security Committee advanced the American Security Drone Act to the Senate floor. The bill called to prohibit federal departments and agencies from procuring certain devices, including drones, from countries identified as national security threats. Boasting bipartisan support, the bill would have sent a clear message to China. As Senator Josh Hawley said at the time, "we must take this common-sense step of banning the federal acquisition of drones from nations like China to strengthen our supply chains and better protect our national security."
Congress was slated to include a ban similar to that proposed by the American Security Drone Act in its annual defense bill. However, in February of this year, the House and Senate removed it. As researchers John Venable and Lora Ries noted, by removing the bipartisan limit on drone purchases, elected officials "successfully thwarted their own best intentions."
Now, according to a rather damning Axios report, the Biden administration has purchased surveillance drones from DJI—a Chinese company that poses "potential threats to national security," according to the Pentagon. It's common knowledge that the Chinese Communist Party (CCP) uses technology, including drones, to spy on its own citizens, as well as those of other countries.
In July of this year, President Joe Biden criticized the CCP for a cyberattack on Microsoft; just days later, the Secret Service bought eight drones from DJI. Not to be outdone, the FBI bought 19. As Axios notes, these purchases came three days after the Defense Department's statement warning about the "potential threats to national security" posed by DJI.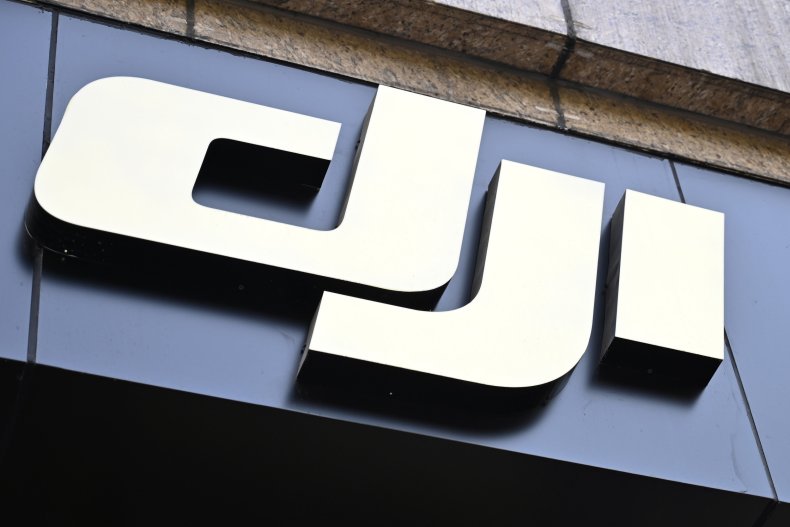 In 2016, Zhang Fanxi, then a spokesman for DJI, told reporters that the company "was complying with requests from the Chinese government to hand over data." There is absolutely no reason to think that things have changed, especially when tensions between China and the U.S. are at an all-time high.
A year after Zhang's comments, the Department of Homeland Security declared with "moderate confidence" that DJI was working with the CCP. The Chinese company was probably "providing U.S. critical infrastructure and law enforcement data" to officials in Beijing. Last year, shortly after Bloomberg reported that DJI had supplied drone technology to Chinese military forces in Xinjiang, the Commerce Department added DJI to its blacklist. Now, though, DJI is free to sell even more compromised machinery to the U.S.
Sen. Marco Rubio (R-Fla.), one of the Senate's most outspoken critics of the Chinese regime, told Axios that "there is absolutely no excuse for any government agency to use DJI drones, or any other drones manufactured in countries identified as national security threats." Whatever your thoughts on Rubio as a politician, only the most deluded of individuals could disagree with his statement. Although DJI spokesman Adam Lisberg has disputed the idea that the company is passing on information to Chinese authorities, telling Axios that the allegations "are just false," there is reason to be skeptical.
In the words of Senator Tom Cotton (R-Ark.), the Chinese regime "has stolen sensitive drone technology from America's businesses and military for years." Somewhat ludicrously, China now "sells [the technology] back to us from a dominant position in the commercial drone market." Again, whatever your thoughts on Mr. Cotton as a politician, the idea of using taxpayer dollars to purchase drones from a foreign adversary should not sit well with any reader. After all, this is the Chinese Communist Party we are talking about. The CCP routinely steals Americans' personal data.
Unfortunately, some 80 percent of all commercial drones sold in the United States come from China. And the United States' dependence on China extends far beyond surveillance technology. Chinese pharmaceutical companies, for example, supply more than 90 percent of U.S. antibiotics, vitamin C, ibuprofen and hydrocortisone. China essentially controls the American movie industry. As the Chinese buy fewer American-made goods, Americans buy more Chinese-made goods. These purchases now include surveillance technology that may pose a grave threat to national security. The Biden administration should do the right thing. Do not, under any circumstances, purchase any more drones from China.
John Mac Ghlionn is a researcher and essayist. Find him on Twitter, @ghlionn.
The views expressed in this article are the writer's own.