Why Is Biden Mandating Vaccines for Workers Instead of Public Program Participants? | Opinion
Last month, the White House began to mandate COVID-19 vaccines for all federal employees, as well as for private-sector employers with at least 100 people on payroll. Federal contractors and health care institutions and nursing homes may only employ vaccinated workers, regardless of size.
But Biden has gotten it backwards. It's not tax-paying workers the President should be forcing to get vaccinated, but rather, the people consuming government services.
There are a number of reasons for this. For starters, mandating workers means going after businesses, which is a backwards approach given that business are more effective at infection control than households are. The evidence clearly shows workplaces spread COVID-19 less than households, and this is true even in hospitals that treat COVID patients. Data from hospitals, schools, nursing homes, food processing plants, hair stylists, and airlines shows something remarkable: These places all adopted practices to control the spread of COVID-19—practices which were by and large successful. Infection rates in workplaces typically dropped from well above the infection rates of households to well below them, the research has shown.
So why mandate the places that are already good at controlling infections, rather than the ones that are bad at it?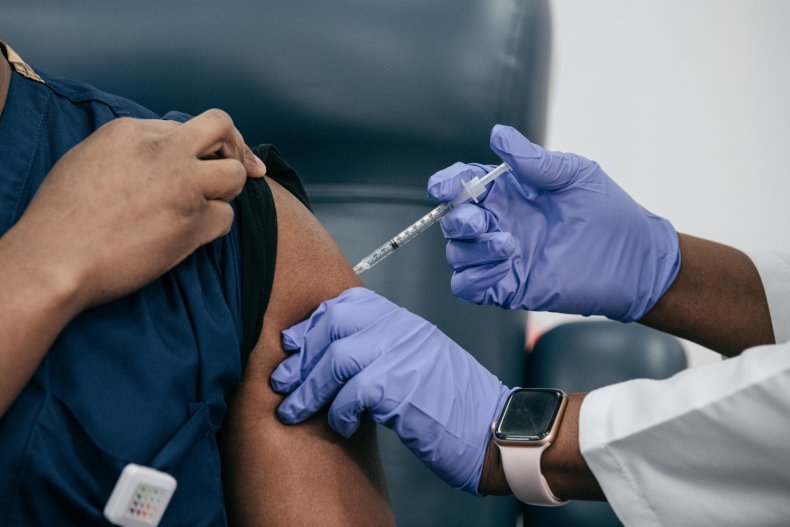 The public health community often argues that larger crowds and thus larger institutions equals more spread of disease. But larger firms have economies of scale in infection control. By sending people home for refusing the vaccine, you're actually increasing the number of people in the places that are worst at stopping the spread of the virus.
In other words, the mandate replaces effective infection control within the workplace with less effective control outside of it.
Moreover, Biden's mandate might increase mortality in another way. It will force health care institutions to fire workers who don't want to get vaccinated. This means they will be losing the caregivers of the most vulnerable, like nursing home staff. This will drive up overall mortality, even if the mandate reduces COVID mortality. Economic research prior to COVID indicates mortality in nursing homes is highly dependent on adequate staffing. Nursing home staff shortages lead to health problems for residents, such as sores, infections, and too often, to death.
Currently, more than a third of nursing home staff are unvaccinated. These people will split into those who get vaccinated and stay at their jobs and those who leave the nursing home industry. Nursing home staffing fell from 2.6 million at the start of the pandemic to 2.2 million now, but September saw a doubling of exits compared to the average monthly loss during this period.
Consider even a good case scenario, in which the mandate achieves a 95 percent vaccination rate among nursing-home staff. Previous studies of mortality and staffing in nursing homes suggest that losing the other 5 percent would result in an additional 1,600 resident deaths per month. Because the residents are already vaccinated, you would not be saving 1,600 lives in terms of reduced COVID mortality among residents, even if the mandate were able to completely eradicate the virus from all facilities.
But instead of listening to the warnings coming from nursing home staff, President Biden seems poised to follow in the footsteps of former New York Governor Andrew Cuomo in implementing another deadly and avoidable government failure on COVID nursing home policy.
Instead of mandating working taxpayers with the vaccine, the President should mandate people who participate in public programs. Eligibility for these benefits currently does not require getting the COVID vaccine, this despite the fact that many people who receive assistance from the government reside in crowded quarters with larger families—exactly the kinds of environments that are not good at controlling the spread of COVID-19.
The vaccine mandate on workers rather than non-workers is a government failure that the private sector will surely attempt to correct as individuals exit the labor force, choose to work in smaller firms, and elect home-based rather than institutionalized old-age care.
When it comes to life and death, governments often enact well intended policies and regulations that aim to increase safety. But whether you agree with those refusing the vaccine or not, forcing it on workers is counterproductive. Requiring the shot for public program participants would be a better way to slow the spread and damage the economy less.
Mr. Mulligan served as chief economist of the President's Council of Economic Advisers, 2018-19. Mr. Philipson was a member of the council, 2017-20, and its acting chair, 2019-20. Both are economists at the University of Chicago.
The views in this article are the writers' own.