Why Is 'The Big Bang Theory' Ending With Season 12?
The Big Bang Theory Season 12 will be its last because Jim Parsons is reportedly ready to leave, Entertainment Weekly wrote Wednesday.
While the series is an ensemble show, it can't continue without his character, Dr. Sheldon Cooper. CBS had wanted to renew the series for two more seasons, bringing it up to 14 total. If it had, Parsons, Kaley Cuoco (Penny), Johnny Galecki (Leonard), Kunal Nayyar (Raj) and Simon Helberg (Howard), would have taken home over $50 million between $1 million per episode and profits as the original stars, according to the publication.
Parsons has won multiple awards for his performance on the sitcom, including four Emmys for outstanding lead actor in a comedy series in 2010, 2011, 2013 and 2014, and a Golden Globe for best performance by an actor in a television series, comedy or musical, in 2011.
The series has been nominated for 52 Emmys and won 10 in total. When it ends in May 2019, it will be the longest-running multi-camera series in television history with 279 episodes. It premiered in 2007 and airs in syndication around the world.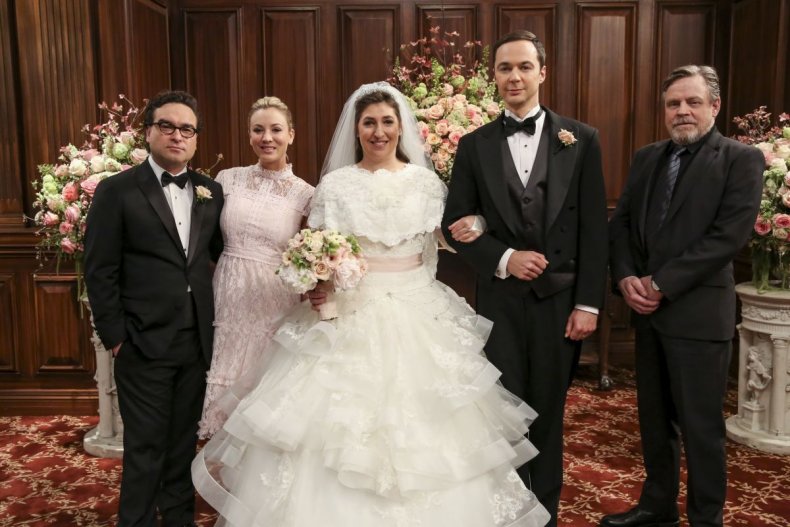 "We are forever grateful to our fans for their support of The Big Bang Theory during the past twelve seasons," CBS, Warner Bros. and Chuck Lorre Productions said in a joint statement Wednesday. "We, along with the cast, writers and crew, are extremely appreciative of the show's success and aim to deliver a final season, and series finale, that will bring The Big Bang Theory to an epic creative close."
It was only a few weeks earlier CBS president Kelly Kahl said the network was in "preliminary discussions" to renew the series at the Television Critics Association press tour on August 5. Executive producer Bill Prady had seemed surprised by that news since he tweeted "huh" in response that day.
"There are many ways to look at the dozen years of Big Bang Theory as we draw to a close, but for me it will be the family that gathered each week to create a true labor of love. I will treasure my Big Bang family to the end of my days," Prady tweeted following Wednesday's announcement.
"When we finish, The Big Bang Theory will be the sixth longest-running scripted American comedy (tie), the third longest-running live-action comedy (tie) and the longest-running multi-cam in history," the EP noted in a subsequent tweet. "It also holds the record for number of Nobel laureates who hung out backstage."
The Big Bang Theory Season 12 premieres Monday, September 24 at 8 p.m. ET on CBS. It will move to its regular time period on Thursday, September 27 at 8 p.m.