Why Bill Ayers Was Denied Prof. Emeritus Status
When Bill Ayers authored Prairie Fire in 1974, the self-proclaimed "revolutionary" and "anti-imperialist" book included a page with the words "To All Who Continue to Fight" and "To All Political Prisoners in the U.S." Sirhan Sirhan, the assassin of Robert F. Kennedy, was among those listed. Now Ayers, who recently retired as a professor of education at the University of Illinois at Chicago, has become eligible for the status of professor emeritus. The title requires the approval of the school's board of trustees, however, and the board is headed by Christopher Kennedy, who was 4 years old at the time his father was murdered.
"My own history is not a secret," Kennedy told fellow board members in September, explaining why he would vote against conferring the title on Ayers. "There can be no place in a democracy to celebrate political assassinations or to honor those who do so." Kennedy said he would ask any who criticized his action: "How could I do anything else?" On Sept. 23 the board voted 6—0 against designating the honorary status. Six weeks later the faculty senate protest- ed the move as a violation of "academic freedom" that could "cast a chill on open discussion" for teachers and students alike. In denying the honorific to Ayers, a faculty letter claimed, the board "sent a message" that political involvement and public statements, no matter how far in the past, "will be used for punishing university faculty and, presumably, graduate students."
Ayers, a leader of the subversive Weather Underground in the 1970s, became a flashpoint in the 2008 presidential campaign. Right-wing commentators blast-ed Barack Obama for his glancing ties to the former radical–the two South Side Chicagoans served on a nonprofit board, and Ayers hosted a coffee gathering for the fledgling politician in the '90s. It didn't help that Ayers had seemed unrepentant in comments after his book Fugitive Days was published in 2001. "I don't regret setting bombs," he told The New York Times in a story that ran the same day terrorists attacked the United States. "I feel we didn't do enough." For his part, Obama has described Ayers as somebody who engaged in detestable acts 40 years ago, "when I was 8 years old."
In a rare interview, Ayers told NEWSWEEK that while he "felt very sad" for Christopher Kennedy and his family for "having to revisit this," the board had unwisely "reacted emotionally" by denying him emeritus status. Ayers said he had "nothing to do with" Sirhan being listed on the page of names, work that he claimed was done by an artist conveying criticism of "the national policy of mass incarceration." While he shared the artist's critical views on prison policy, he said, he did not consider Sirhan to be a political prisoner.
Thomas Hardy, a spokesman for the University of Illinois system, notes that calls, letters, and e-mails have been "overwhelmingly supportive" of Kennedy's statement and the board's action. The student government has also passed a resolution supporting the move. At a Nov. 18 board meeting, where a retired Chicago police officer described the Days of Rage in 1969, the trustees declined to revisit their decision.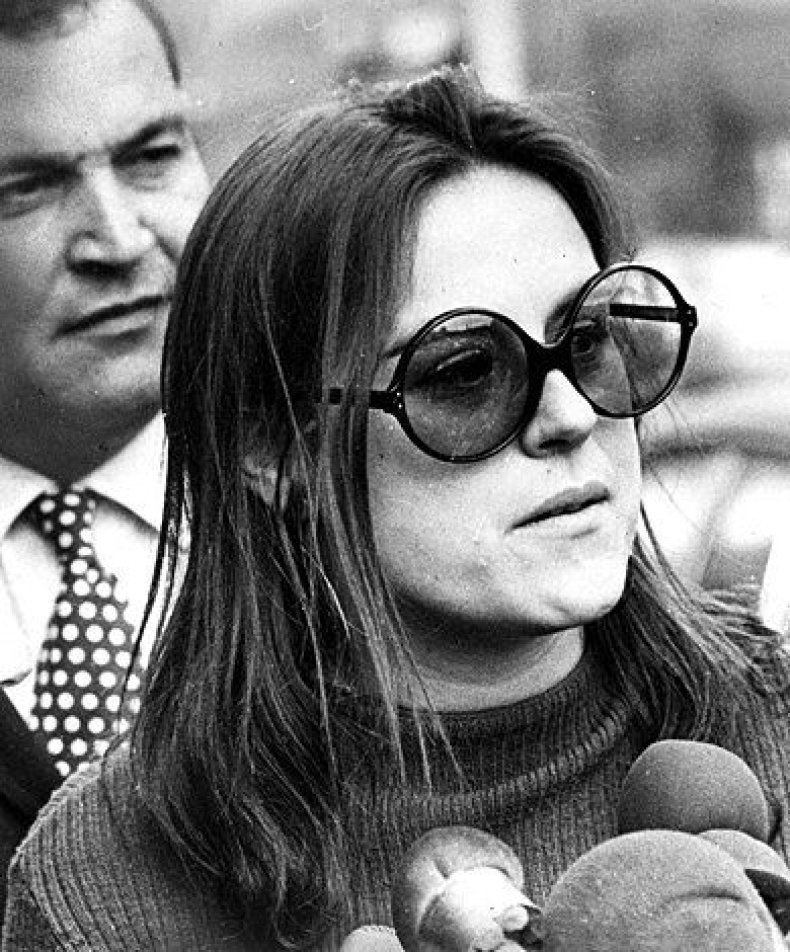 For all his talk of revolution as a younger man, Ayers became a part of the establishment he once vowed to overthrow. In two decades as a scholar and activist at the University of Illinois at Chicago, he published several books and won many honors. He worked with Mayor Richard M. Daley on school re- form in 1995, helping the city win a $49 million grant.
But many critics, and not just Kennedy, cannot forget or forgive Ayers's earlier life. While some scholars have criticized the university for its punitive action, other academics say Ayers should expect consequences for his incendiary words and deeds. Jon Bean of the National Association of Scholars, a group that calls for a return to classic education, says Ayers and his backers are probably correct in saying that politics drove the decision by the university board. But he remains unsympathetic. "Ayers was an academic entrepreneur who made a career of his radicalism," says Bean, a history professor at Southern Illinois University. "Academic politics can bite you back."