Why is Bitcoin Price Down and How Low Will it Go? Cryptocurrency Plummets to 2018 Low
Why is bitcoin down? The price on Wednesday plunged to its lowest point this year, dipping below $6,000.
One bitcoin was worth around $5,600 on Wednesday afternoon, down more than 10 percent, according to CoinDesk. It previously had a period of relative stability, hovering around $6,400.
In recent days, some experts had predicted the stability was a precursor to a coming boom.
"This is not the first time bitcoin has seen calm waters. We've seen similar periods of modest volatility, and humble price swings," Albright Investment Group founder Victor Dergunov wrote in a blog post, via the Independent. "Primarily, similar low volatility phenomenon have occurred in the very late stages of bitcoin bear markets [whereby prices fall as investors sell]. Everyone seemingly loses interest, volume dries up, news flow quiets down, and then, when you least expect it, the next bitcoin bull market begins [whereby prices rise as investors buy]."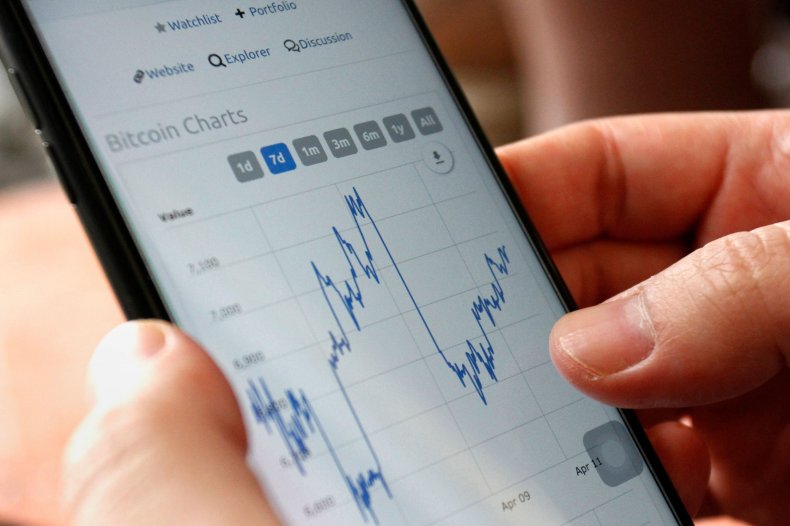 It's not clear if the dip on Wednesday will sour the mood of folks bullish on bitcoin. Cryptocurrencies were largely down across the board and some were saying that was because bitcoin cash (the fourth-largest cryptocurrency and not the same thing as bitcoin) was set for a hard fork on Thursday. Bitcoin cash is set to split due to disagreements from two of its biggest backers, Craig Wright and Roger Ver.
"Both Roger and Craig are advocating a different version of Bitcoin Cash," Mati Greenspan, the senior market analyst at eToro, told Business Insider. "The end result will most likely be a split in the network resulting in two different versions of Bitcoin Cash when both upgrades go into effect this Thursday."
It's unclear, exactly, what will become of bitcoin and other cryptocurrencies. In 2017, Bitcoin shot up in price to above $20,000 and attracted more investors.
In a recent piece published by Fortune, venture capitalist Tim Draper reaffirmed his prediction bitcoin would surge to $250,000 around 2022.
"Well of course! Because there is $86 trillion worth of [fiat] currency out there in the world," he said in the piece. "We're talking about getting to about 5 percent market share to get to $250,000 [per Bitcoin], and that seems like a drop in the bucket."
Experts were mostly waiting it out to see what happened next.
"What you are seeing ... is a breakout on the downside," Charlie Hayter, founder of industry website Cryptocompare, told Reuters. "Sometimes when things happen, it takes a while for the true reason to become clear - an exchange trade or regulatory action."