Why Black Students Have the Most Student Debt in America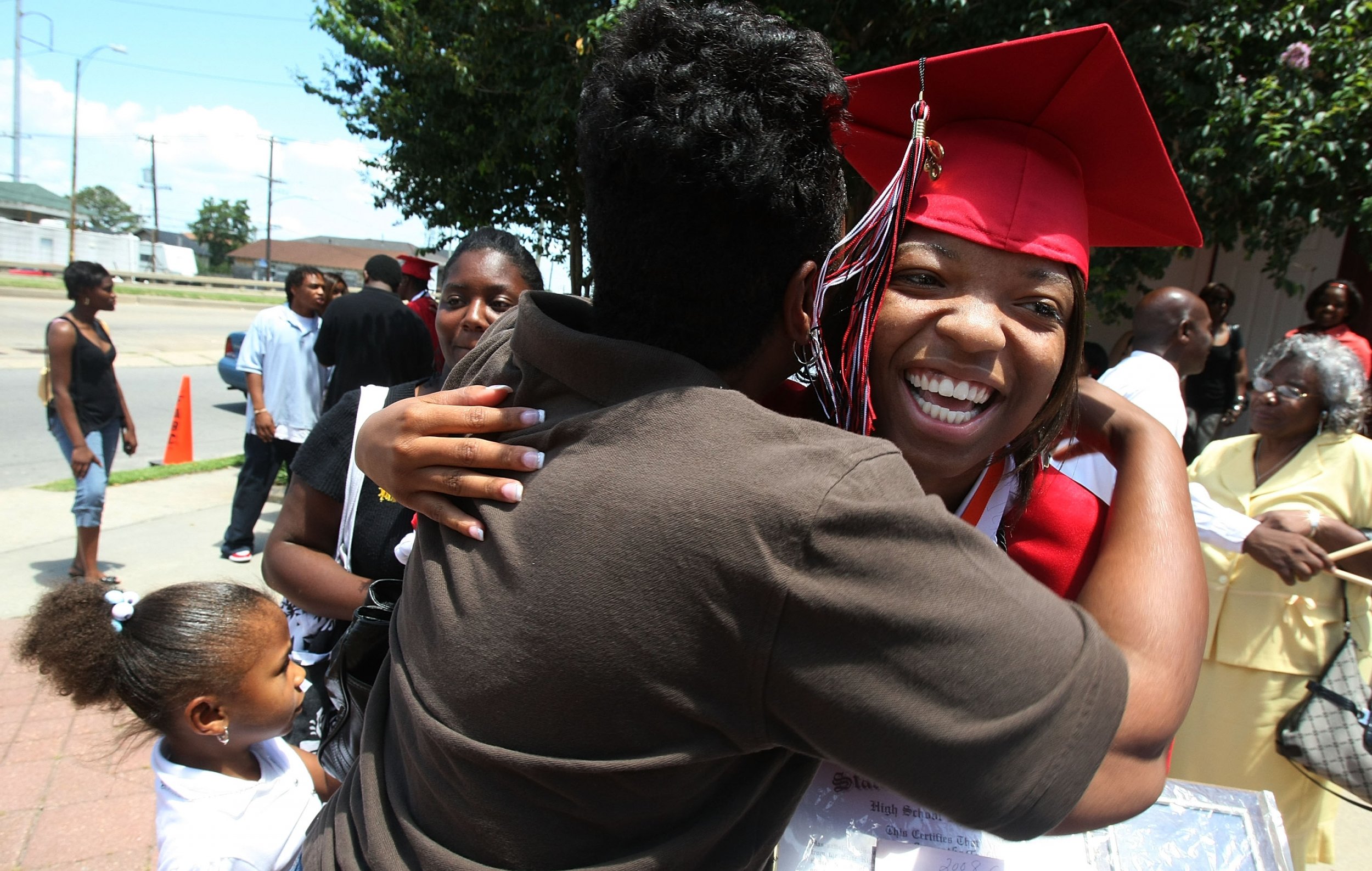 Education may not actually be "the great equalizer," after all.
Black Americans are more likely to take out student loans than their white peers and, as a result, are more likely to default, setting up a vicious cycle of black poverty, according to a new analysis of Department of Education data.
Nearly half of African American borrowers defaulted on their loans, compared to about 20 percent of white students and 36 percent of Hispanic students default. Even 12 years removed from college, black students owed more money than they originally borrowed when starting college—regardless of whether they graduated or dropped out.
White students owed significantly less, paying off, on average, 35 percent of the debt in that time.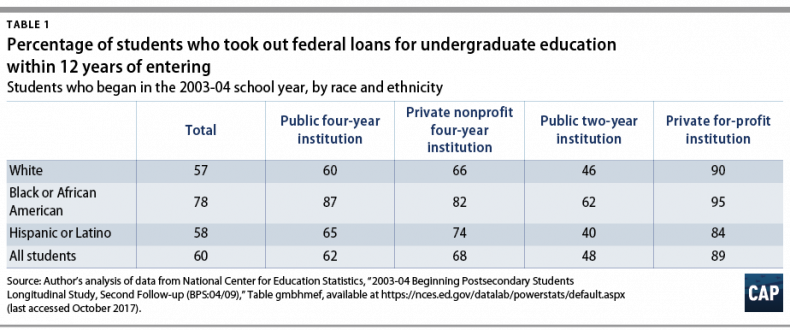 But the problem is not the loans or the students —it's black Americans having fewer opportunities to make college affordable and then, saddled with debt, have much more difficult career paths, according to the liberal-leaning Center for American Progress.
"We cannot pretend the federal student loan program exists in a vacuum," the study said. "Sending African American students into an inequitable adulthood with large debts from college can put them even further behind than they already start."
Black students, for instance, are more likely to borrow money to continue their education than their peers, a trend across public, private and community schools. The Center for American Progress said it shows economic disparities for blacks seeking a higher education.
"When you look at this data, that's a crisis for African American borrowers," Ben Miller, the director of postsecondary education at the Center for American Progress, told Buzzfeed.
The organization said the unfair burden on African American collegiates should force state and institutions to adjust education policies, like changing grant and scholarship-funding systems to increase financial aid for black Americans.
"Not all structural racial problems can be solved by higher education alone, but some can," the analysis said. "Policymakers can strive to create a world where African American students are not more likely to start their careers with large loan debts ... compared with their white peers who either did not borrow or who carry lower loan balances.