Why California's Governor's Contest Is the Country's Most Interesting Race This Year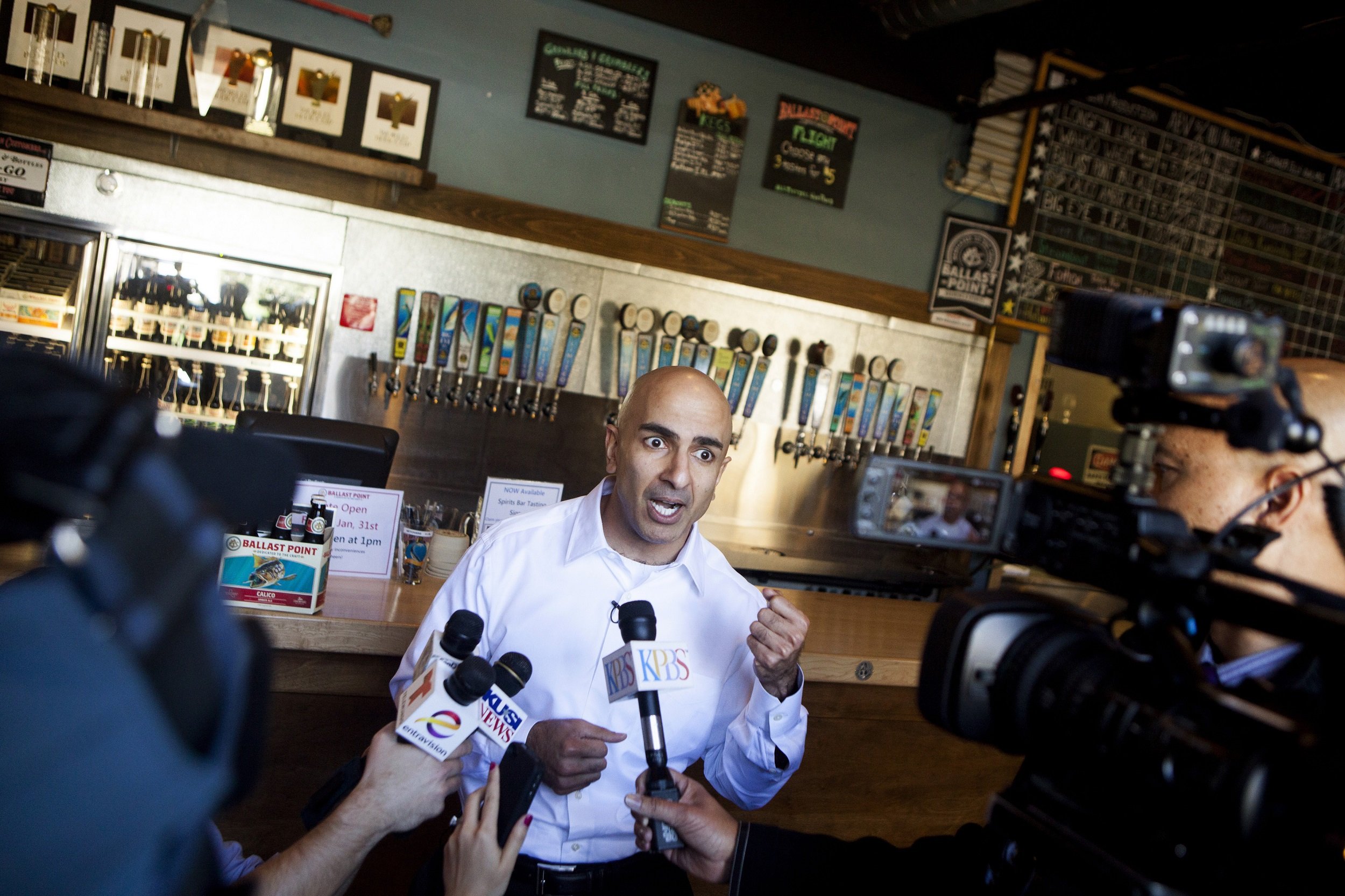 At 76, Jerry Brown is California's oldest governor in the state's history. And when he was first elected in 1974, he was one of its youngest. In the 28 years in between gubernatorial terms, Brown, an ex-seminarian, worked in India with Mother Teresa and re-climbed the state's political ladder, serving as state chair of the Democratic Party, mayor of Oakland, attorney general and now governor again at an age when most politicians are looking to cash in.
He was famously dubbed Governor Moonbeam in the '70s for eschewing the trappings of office—refusing to live in the governor's mansion, once the home of his father, Pat Brown, and Ronald Reagan. He also dated Linda Ronstadt and, oh, slept on a mattress on the floor.
Brown ran for president in 1976, just two years into office, making him a bit Palin-like in his precociousness, although he's maintained his reputation as a bit a wonk. And he ran again in 1980 and 1992, pounding Bill and Hillary Clinton on Whitewater but ultimately coming up short.
Brown is inherently interesting, but what makes him all the more fascinating now are the challenges California faces and the way he's wielded power since his return to office. The state was pummeled by the recession, much of it ground zero for the housing collapse. The poverty rate is up, and Brown faces the daunting structural problems of immigration, drought and a crazy tax system that's governed by the infamous Proposition 13, which kept state revenues stuck for more than a generation.
Arnold Schwarzenegger, Brown's predecessor, managed to duck most of these issues. The state was doing better then. But Brown, by dint of necessity, has taken them on. He managed to get a tax increase through the Legislature, which has helped put the state on a sounder fiscal footing. He took on Democrats to cut spending. But he is also championing a high-speed rail plan, which supporters believe will not only ease traffic and crowded airlines between San Francisco and Los Angeles but also bring hope to the state's depressed Central Valley.
All of this made for an interesting tableau for Thursday night's gubernatorial debate, the only scheduled forum where Brown would face off against his Republican opponent, Neel Kashkari. At 41, Kashkari is five years older than Brown was in 1974 when he succeeded Reagan. A graduate of the Wharton School of Business and a veteran banker with Goldman Sachs, Kashkari was enlisted by former Treasury Secretary and Goldman boss Henry Paulson to come to Washington before the 2008 stock market crash. When the world was on the precipice, Kashkari played a key role—running TARP (or the Temporary Asset Relief Program), the instrument for bailing out so many banks that were deemed "too big to fail." Kashkari embraces his time working on TARP, even though it arouses the enmity of left and right. It's one of the things he touts in this, his first run for office. For his part, Brown supported the bailout but routinely blasts the way Wall Street paid itself bonuses in the aftermath of the crash.
With his shaved head and fierce eyebrows, Kashkari used every opportunity he could at the debate to fire off zingers, saying he didn't "grow up rich" or the son of a governor. Indian and Hindu, he referred to himself as brown, which is probably not a bad play in a state that is now 40 percent Hispanic. He also pounded the state's poverty rate.
But as gruff as the debate was at times, it was it was at least a substantive debate. On the high-speed rail plan, arguably the biggest and most important infrastructure project being proposed in the country, Kashkari stood by his assessment that it was a "crazy train" that would crowd out funding for water projects and other, more-needed efforts. Brown made the case that it could boost the state's economy. All of which seemed nerdily refreshing after, say, discussions of Obama's tan suit.
Of course, gubernatorial debates are usually more substantive than Senate ones, which are usually an absurd game of linking one's opponent to an unpopular figure. ("You're just like Obama." "You're just like the Koch Brothers.") This one seemed even more highfalutin than most, and the issues that California has to reckon with—immigration, drought—are ones that are either befalling or will soon befall the rest of the country.
Part of the reason it was more substantive is that the state is so lopsided. California is a profoundly Democratic state, which it wasn't when Brown first served in the '70s and '80s. It hasn't voted for a Republican presidential candidate since 1988. Democrats dominate the Legislature with supermajorities, and Brown himself is running 16 points ahead of Kashkari. This kind of atmosphere can engender a certain civility, since Kashkari couldn't wage holy war on Democrats, liberalism and Obama. He went after Brown on substantive issues and not, say, Obamacare, which he says he opposes but also says is "settled law" that he'll try to make the best of. Kashkari even said he'd sign a bill to give illegal immigrants driver's licenses—a position that it's impossible to imagine other Republicans agreeing with.
It's not that it wasn't a bitter exchange between the two, who sat closely at metal desks that looked more like storage units from the Container Store. When Kashkari criticized the state's economy under Brown, the exasperated governor said the Republican was trying to make the state seem like "Arkansas or Mississippi." Brown added, "This is the place of Google. This is the place of dreams."
Little was made of Kashkari's interest in poverty, which is too bad. The banker even spent days sleeping on the streets of beleaguered Fresno to gain a better feel for the plight of the homeless. If there's been one sign of fresh thinking in the GOP, it's been on poverty, where the likes of Paul Ryan and others are offering ideas.
Both candidates talked up water projects and engaged in a healthy spat over teacher tenure. Going against the grain, Brown touted his insider experience at a time when most politicians portray themselves as outsiders. "It takes some inside knowledge to get it done," Brown said at one point.
The math dictates that Brown will be reelected. If that's the case, Kashkari will be remembered as a speed bump. But Brown will have been better off for having an opponent who was intellectually engaged and unshackled from Republican talking points. California is still a state where big things happen and politics matters in people's lives and these candidates took that seriously.