Why Can't We Just Get Along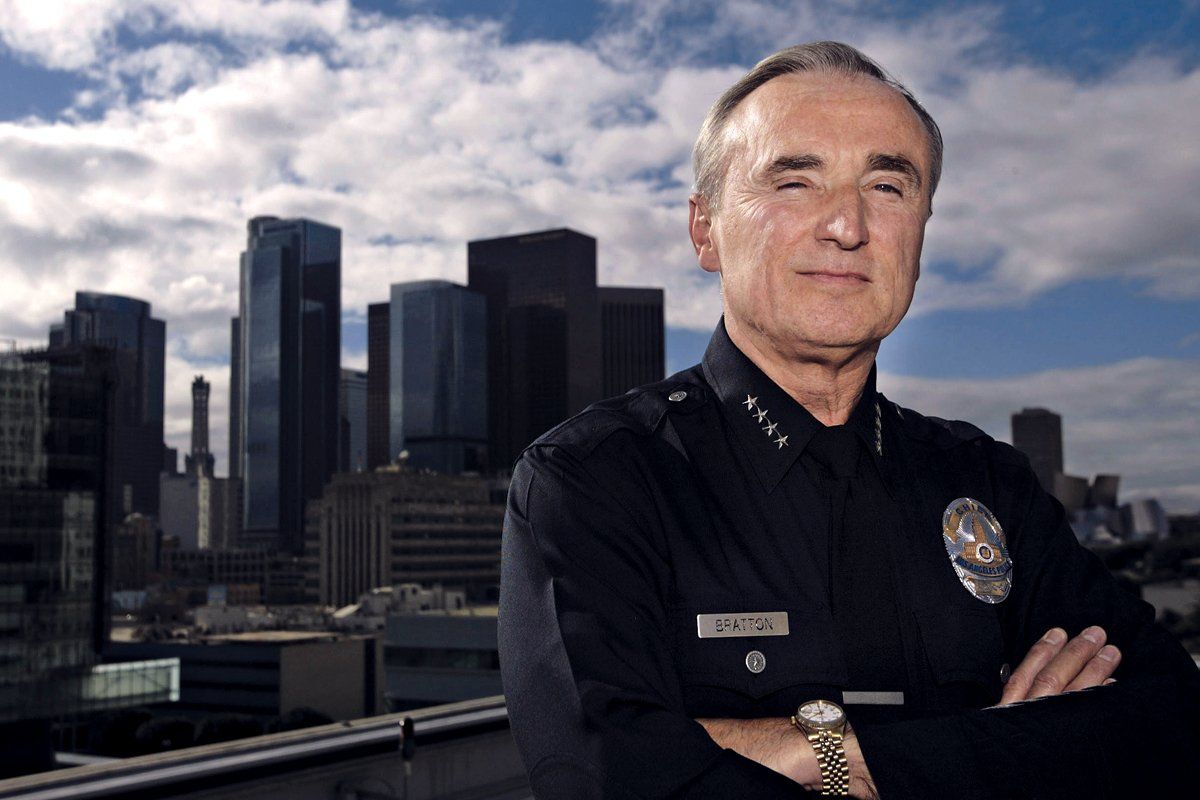 When campus police at the University of California, Davis, pepper-sprayed peaceful student protesters at point-blank range during an Occupy Wall Street rally on Nov. 18, shocking video of the unprovoked attack prompted national outrage—and demands for the immediate dismissal of top UC officials. That's when Mark Yudof, the beleaguered president of the 10-campus state university system, turned to William J. Bratton, chairman of the Kroll private investigative and security firm, to lead the internal probe of the policing and PR disaster.
Bratton, 64, who likes to refer to himself as "America's Top Cop" (at least in the title of his 1998 autobiography), is an old hand at coping with disaster and, on occasion, turning it into triumph. The former commissioner of both the Boston and New York police departments, he had the dubious honor of presiding over a calamity much worse than pepper spray as chief of the LAPD on the night of May 1, 2007—and then trying to reassemble the fragments of a damaged department.
"I think of that as one of the most significant crises I ever faced, and certainly one of the most significant successes," Bratton tells Newsweek about the "May Day Melee" in downtown Los Angeles's MacArthur Park, where hundreds of cops went on a violent rampage against innocent demonstrators, who were touting citizenship for illegal immigrants, and members of the news media. "The night before, I'd had the last public hearing on my reappointment as police chief, and that had been a lovefest. The next day, literally, the world turned upside down."
Bratton, who still sounds like the Boston street cop he once was, devotes much of a chapter to the MacArthur Park melee in Collaborate or Perish! Reaching Across Boundaries in a Networked World, the new book he has coauthored with Harvard public policy administrator Zachary Tumin. "In the aftermath," Bratton says, "I refocused the department, and reaffirmed relationships with the minority communities, particularly the Latino and immigrant communities"—as well as demoted and reassigned several high-ranking cops who'd made bad decisions because of a failure to work together. He also apologized profusely and repeatedly to the media (who, after all, have always been one of his key constituencies). "And we included that as an example of collaborations which had not worked because of a failure of leadership."
It's one of dozens of case studies that Bratton and Tumin draw from government agencies and corporate America—everything from Alcoa Chief Executive (and later Bush II Treasury Secretary) Paul O'Neill's crusade to eliminate workplace injuries in the service of increased profits, to the federal bailout and temporary government management of troubled automakers General Motors and Chrysler. In each case, the authors argue, successful outcomes relied on eight practical rules of effective collaboration, including having a vision, "right-sizing" the goal, sharing credit and/or power and money, and fostering the necessary political support.
The irony is not lost on Bratton that law enforcement has long been a hotbed of anti-collaborative dysfunction—the kind of bureaucratic infighting and unwillingness to share information between agencies that contributed to 9/11 (and resulted in the creation of the Department of Homeland Security, on whose advisory council Bratton sits as vice chairman). When Bratton was picked by New York Mayor Rudolph Giuliani to run the NYPD, he encountered fiefdoms and turf wars that he sought to quash by developing the now widely replicated CompStat method of holding commanders and street cops alike accountable for crime reduction.
Bratton, who calls himself "a very good transformational leader" who uses "fear and intimidation" when necessary, freely admits he's been blessed with a big ego. That made him an ultimately unsuccessful collaborator with Giuliani, who gave Bratton the boot after two years as commissioner (during which various magazine cover stories praised Bill more than Rudy for New York's drop in crime).
But those qualities can be expected to help him get to the bottom of the UC Davis incident; his report on the campus police is due in early January. Bratton declines to comment on the investigation, but it's a safe bet that one of his conclusions will be a lack of collaboration.