Why Is Chelsea Manning Being Banned From Entering Australia?
Australia has reportedly banned American military whistleblower Chelsea Manning from entering the country, in a move that activists have described as a stunt to impress President Donald Trump.
Manning, 30, had been due to travel to Sydney to speak at the city's famous opera house this weekend. However, she received a notice Wednesday explaining the government was planning to deny her entry, the Associated Press reported.
Under Australian law, the immigration minister can deny anyone a visa if they do not pass a character test consisting of a broad range of criteria. This could include reservations about a past criminal record or the belief that an individual could be a risk to the community.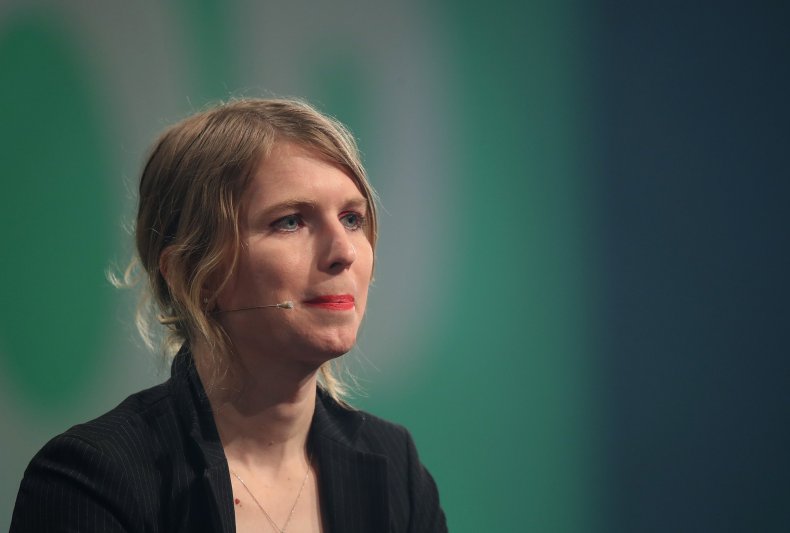 Suzi Jamil, the owner of the company organizing Manning's Australian speaking tour, said she is now seeking "support from relevant national bodies or individuals, especially politicians, who can support Chelsea's entry into Australia." Jamil added that Manning "offers formidable ideas and an insightful perspective which we are hoping to bring to the forefront of Australian dialogue."
Manning is a former intelligence analyst for the U.S. Army who served seven years in a military prison for leaking classified data to WikiLeaks. She was initially sentenced to 35 years for sending more than 700,000 documents, videos and diplomatic cables to the organization in 2010, some of which uncovered potentially criminal military conduct in Iraq and Afghanistan. President Barack Obama later commuted her sentence and Manning was freed in May 2017.
Australia's department for immigration has said it does not comment on individual cases. But the chairman of Australia's Digital Rights Watch charity, Tim Singleton Norton, told The Guardian the potential action was "nothing more than a political stunt designed to appease the current U.S. administration, and an unnecessary imposition on the movements of a world-renowned civil rights activist."
Trump has been critical of Manning's conduct in the past, and in an early morning tweet in January 2017 branded her an "ungrateful TRAITOR" who "should never have been released from prison." Trump's tweet was in response to Manning's suggestion that the Obama administration had not been progressive enough.
Manning, who recently failed in a bid to become a Maryland senator, had been due to continue to New Zealand after finishing her Australian tour. But the country's center-right National Party is now calling for her entrance to be blocked. The party's immigration spokesperson Michael Woodhouse told Stuff, "This is a convicted felon, sentenced to 35 years in jail, coming in here for money."
Manning would need a special direction visa to enter the country, but Woodhouse claimed such a measure "is not there to apply to a person who expresses virtually no remorse for her offending… There's no rehabilitation, no remorse, the very purpose of her visit to come and talk about her crimes."
The former soldier was banned from entering Canada based on her previous convictions in 2017, though was later allowed to enter the country for another event in May.